The Drift
Catch The Drift with articles for skiers and snowboarders by Sugar Bowl Resort.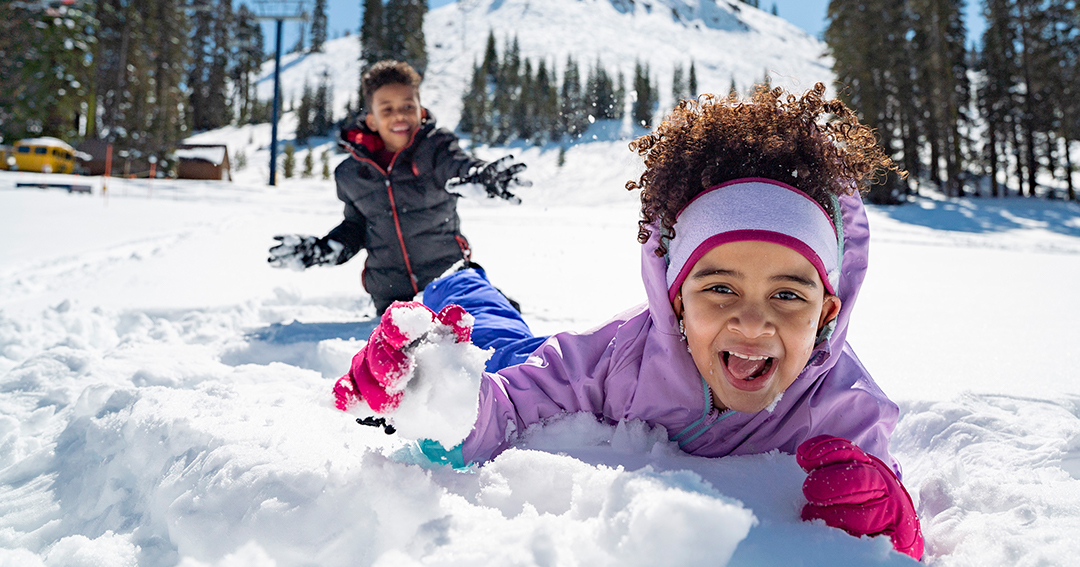 10 Kid-Friendly Sugar Bowl Tips You Need to Know
Here's your kid-friendly guide to Sugar Bowl, a complete list of tips and tricks to make your family time on the snow memorable. We'll cover everything from getting the kids outfitted, to planning your snack breaks.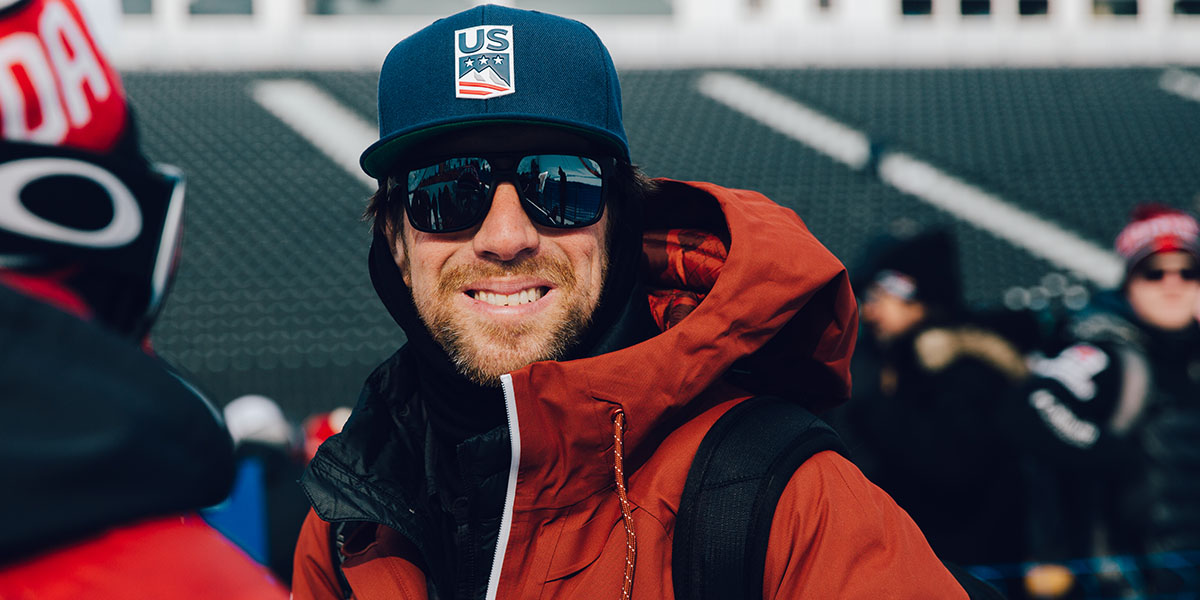 Meet Director of Sport, Mike Jankowski
We are thrilled to announce Mike Jankowski as our new Executive Director of Sport. Mike is an elite performance professional with 20 years of Olympic sport organization experience, including coaching the U.S. Olympic Ski and Snowboard teams since 2003.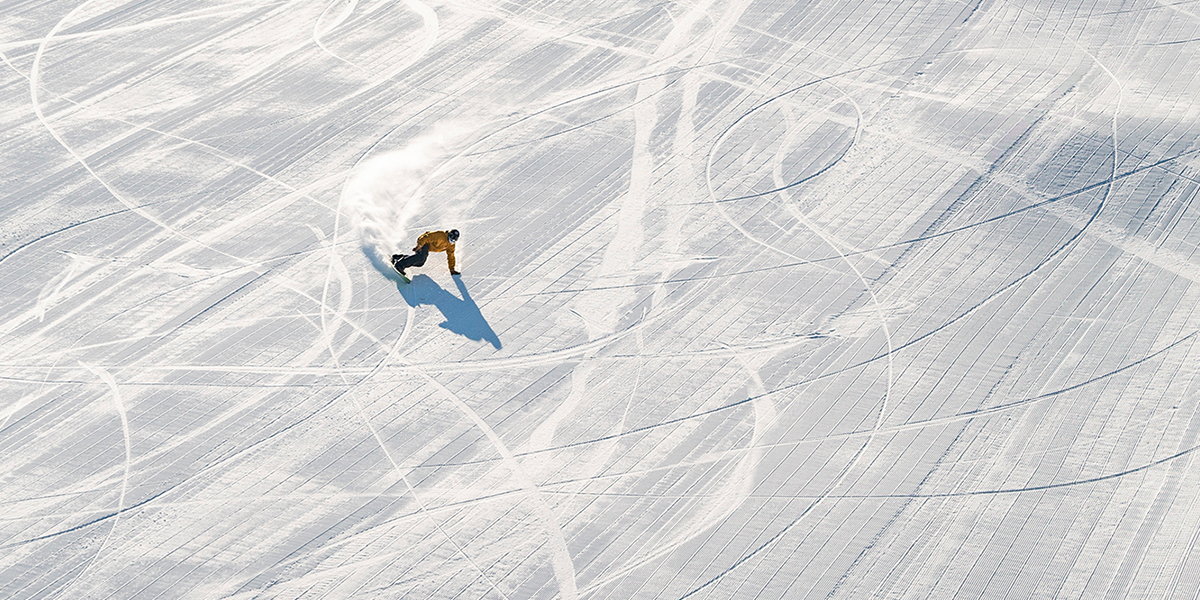 Escape to Uncrowded
Here at Sugar Bowl, we value providing an uncrowded experience. To fulfill this commitment to our mountain community, we choose to do things a little differently. It's simple, by selling a limited amount of season passes and lift tickets, we don't overcrowd the mountain.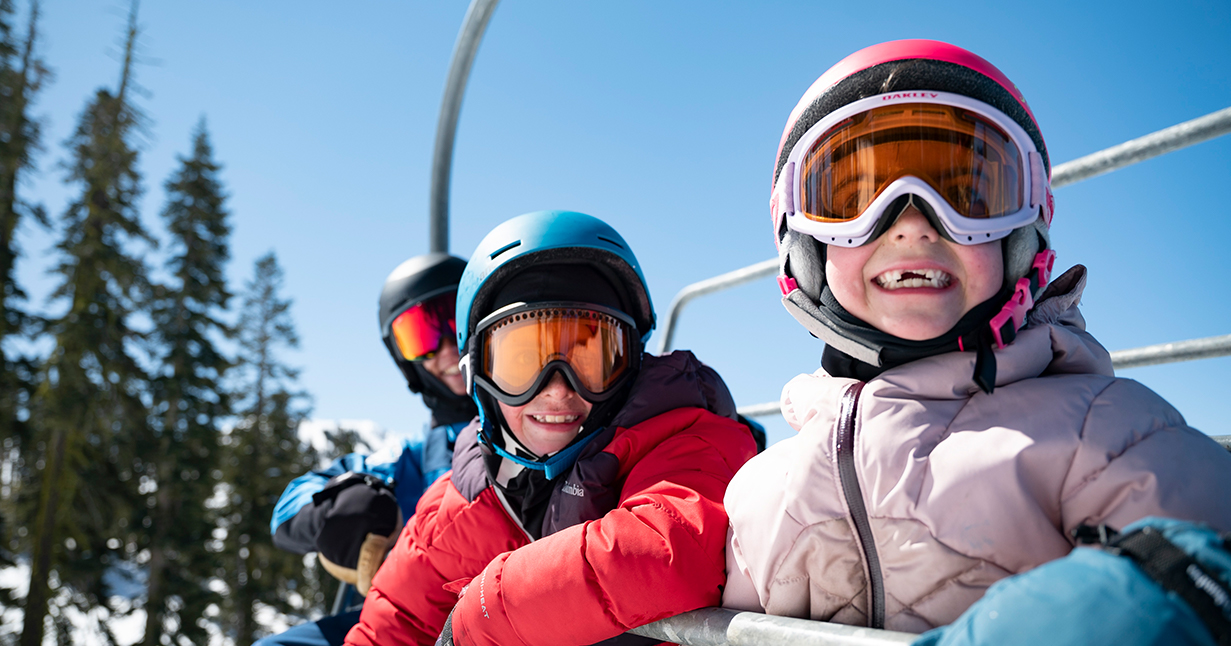 Essential Chairlift How-To's for Kids
Planning for a fun day of skiing or riding with young kids? Let's make sure you know the essentials of chairlift safety. Chairlift safety is important for kids of all ages but we have specific guidelines for children under 55" tall.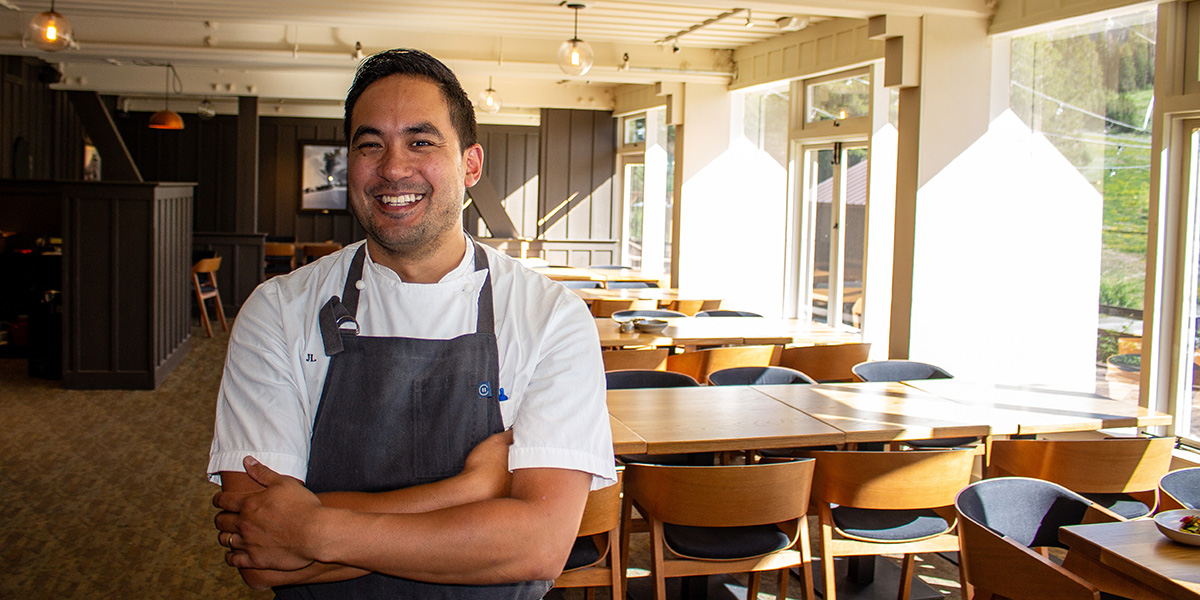 Serving Up Change With Jason Landas
Our team is continuing to grow with exceptional talent! We have recently welcomed a new Executive Chef to the team, Jason Landas. Read about his culinary background and his aspirations for Sugar Bowl's F&B future.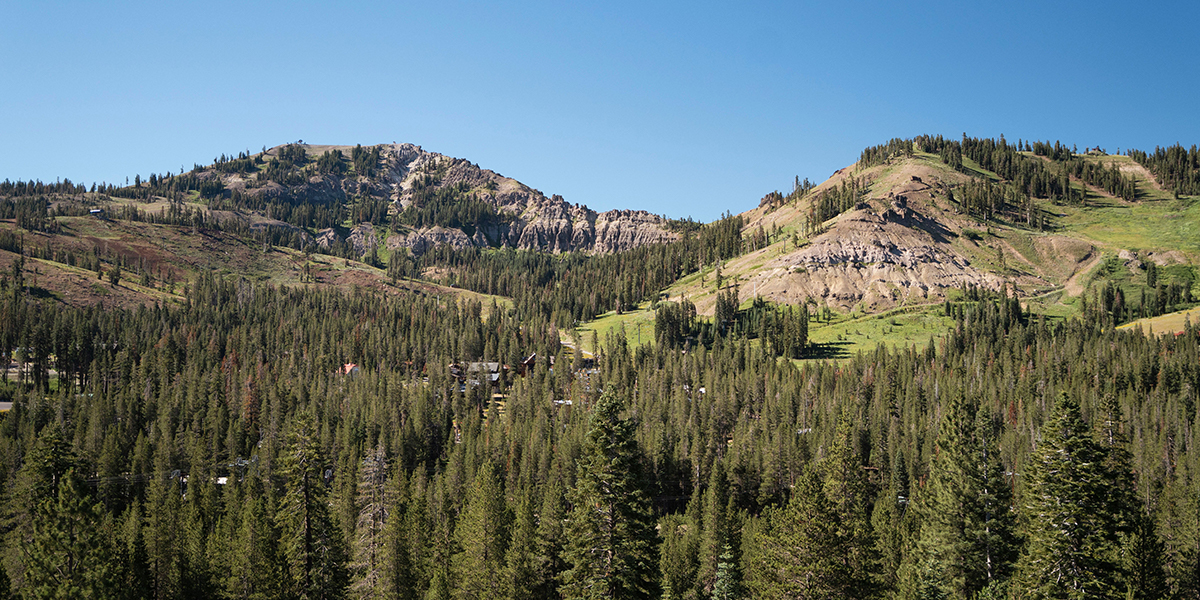 Healthy Forests & Wildfire Prevention
It comes as no surprise that it is wildfire season in the Sierra. Learn about the forest management projects and the grant funding from the Truckee Fire Measure T Community Wildfire Prevention Fund that Sugar Bowl has received to help mitigate fire hazards at the resort.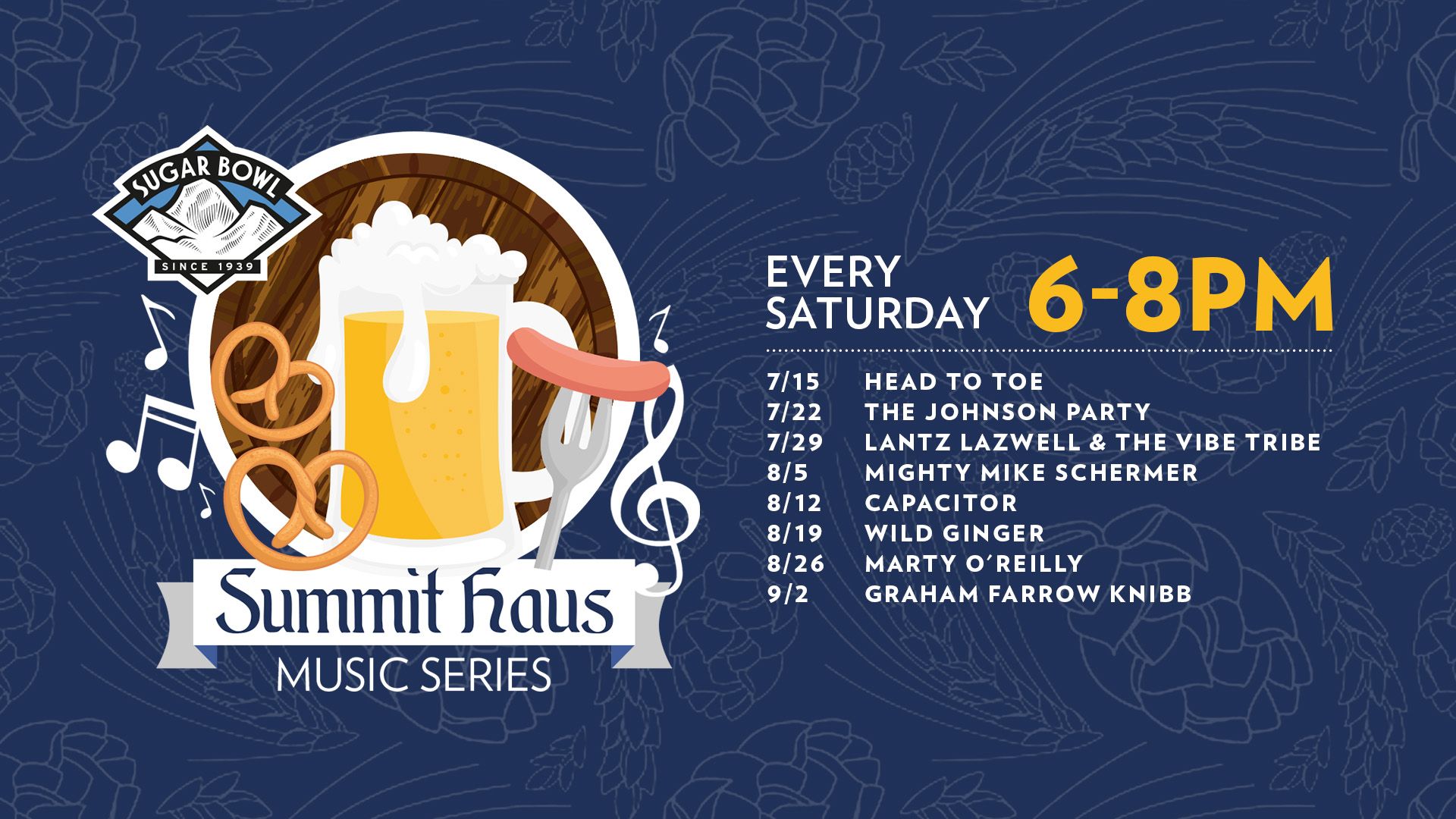 Summit Haus Music Series
Free live music at the Summit Haus every Saturday this summer from 6-8pm. There's no better way to cap off a Saturday of summer adventures in Tahoe than with a cold brew, a sausage, and free live music in the Biergarten. We've pulled incredible local talent from Tahoe, Reno, to the Bay Area.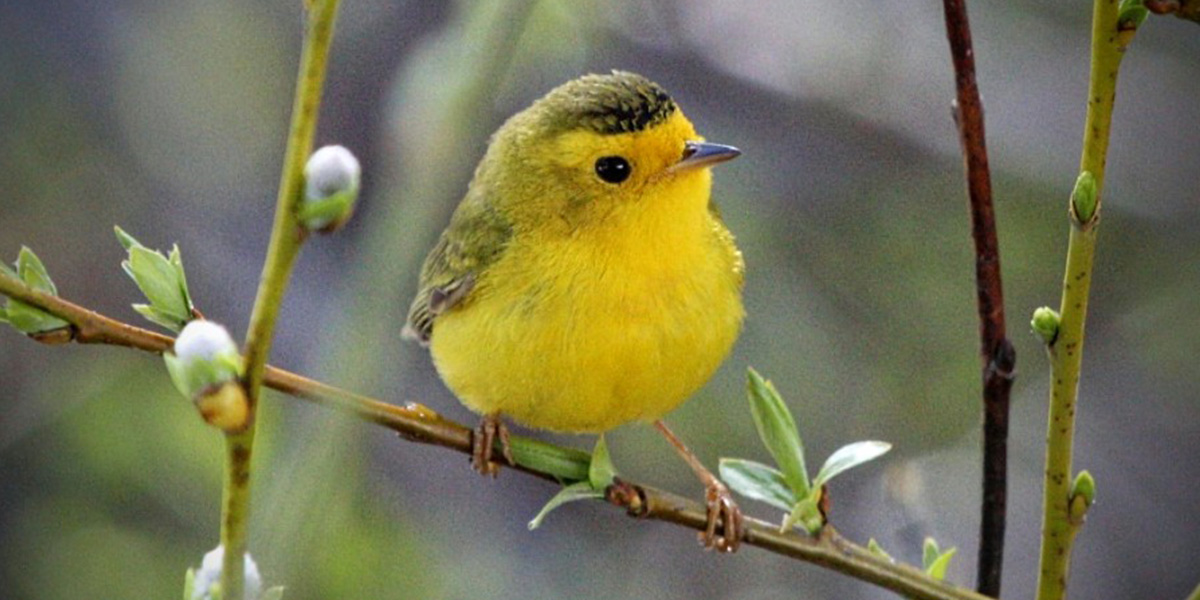 Birding with Ryan
Ryan is our in-house self-proclaimed "Birder". He dove headfirst into birding and bird photography a year ago. Now, he helps educate the staff and villagers about our native Tahoe species and beyond.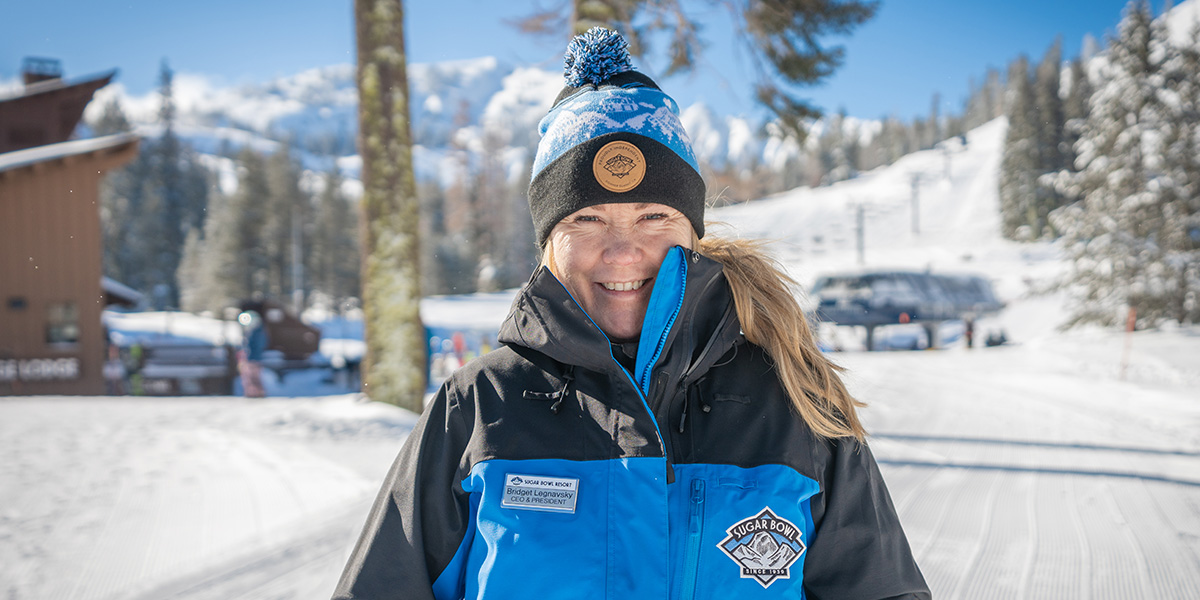 My New Life Inside a Snow Globe
An update from CEO & President Bridget Legnavsky: Thank you for a great 2022/23 season! What an incredible and historic winter to experience as my first at Sugar Bowl. Thank you all from the bottom of my heart for welcoming me to Sugar Bowl. It is an honor to be part of this special community.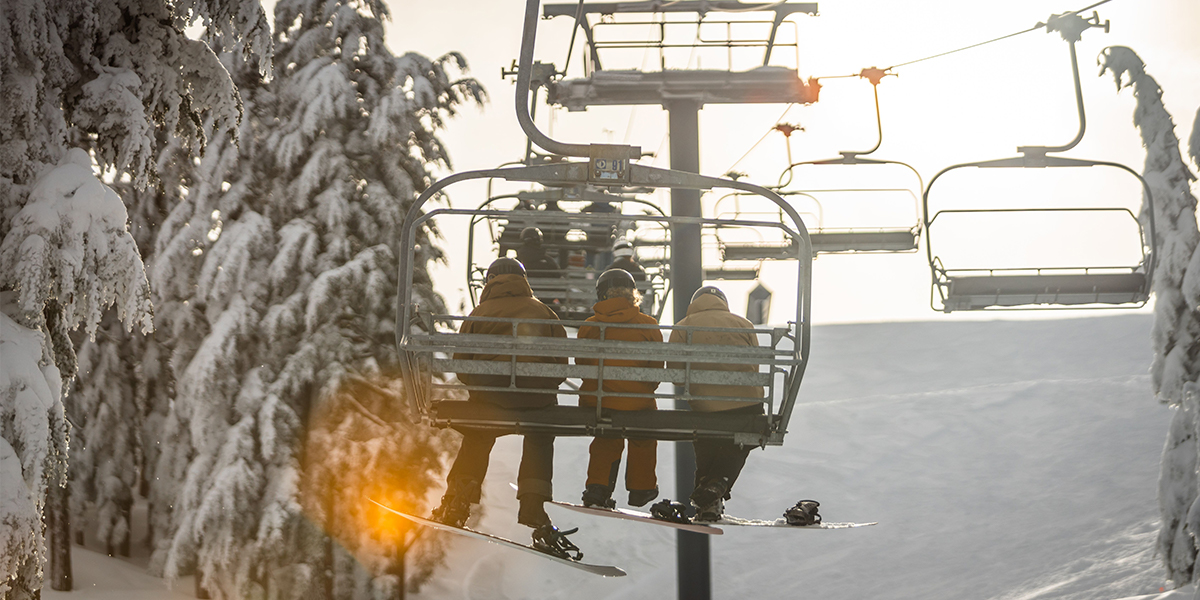 9 Reasons Locals Love Sugar Bowl
Sugar Bowl is known for its community feel, uncrowded slopes and historic charm. Donner Summit is a very special place in the North Lake Tahoe area and we are incredibly lucky to call it home. See what locals love about The 'Bowl.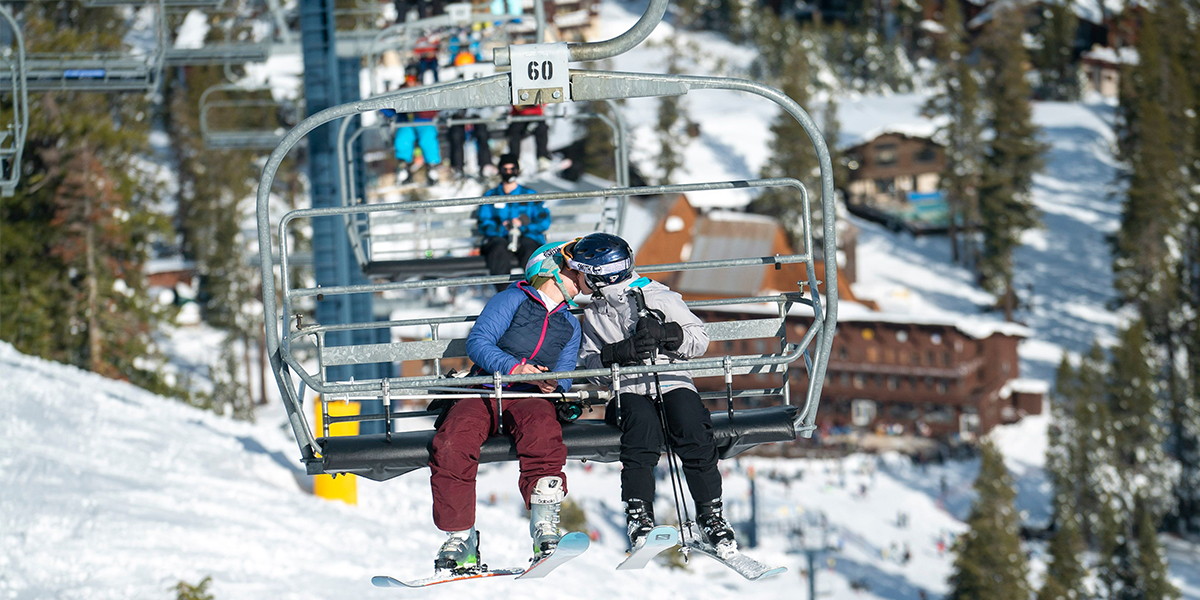 Ski Date at Sugar Bowl
Whether it's Galentines Day après or chairlift rides with your life partner, a day spent on the slopes is a fun way to make Valentine's Day a memorable one. Roses and chocolate dipped strawberries are out… ski laps are in (or heck, do all three).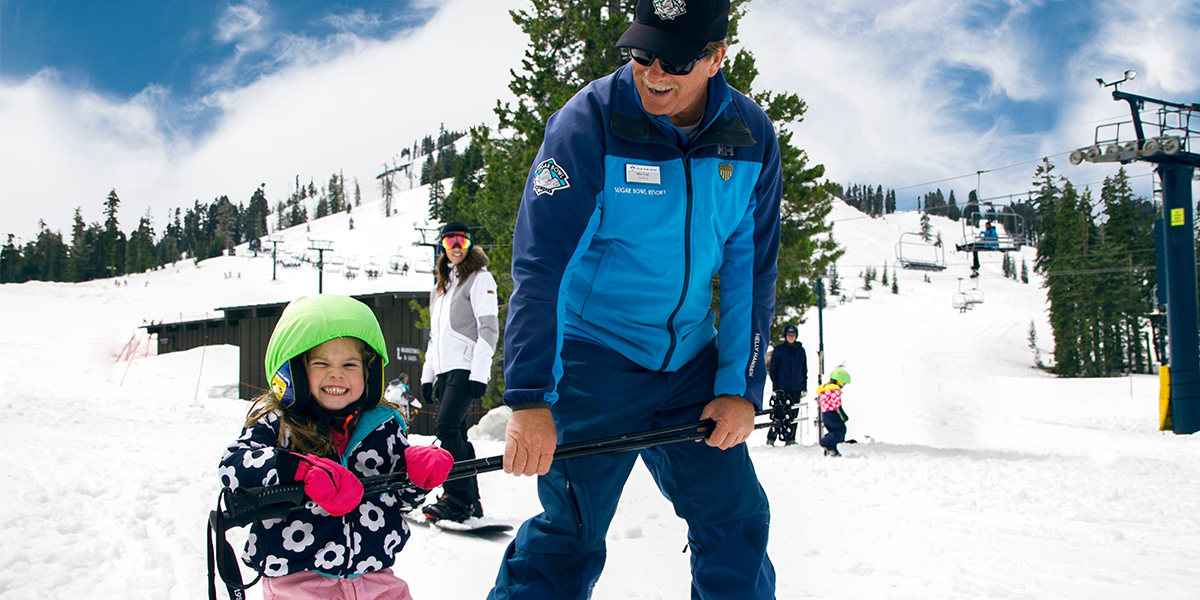 First Day of Ski & Board Lessons
Taking a lesson is a great way to dip your toes into the world of skiing/snowboarding. If you're coming to Sugar Bowl for your first ski or snowboard lesson this is a great place to find all the information you will need! We have some tips and tricks as well as what to expect.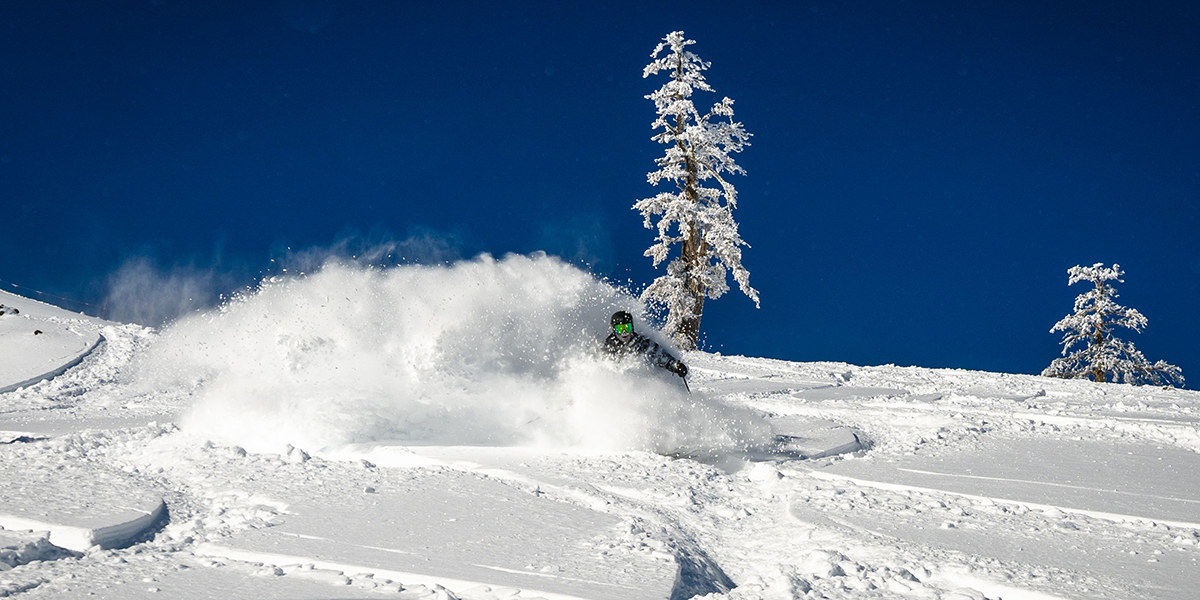 What's In A Name?
A lot actually! Do you want to be the most Sugar Bowl-savy of your buddies next time you're on the lift? Take a ski down memory lane and learn about the names of more than 20 runs up here at The 'Bowl.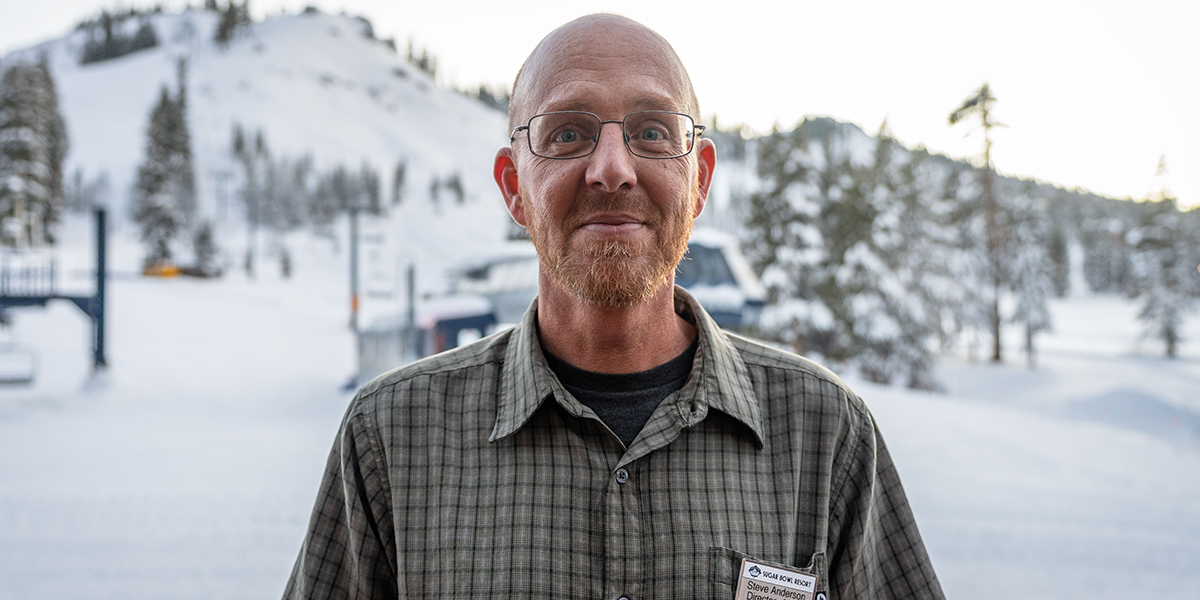 A Taste of Sugar Bowl: Meet Steve Anderson
Meet Steve Anderson, Sugar Bowl's new Food & Beverage Director. He is taking big strides to up the culinary offerings at the resort so we wanted to highlight some of the work he is doing. Who knows, maybe you'll learn about a new dish you just have to go try!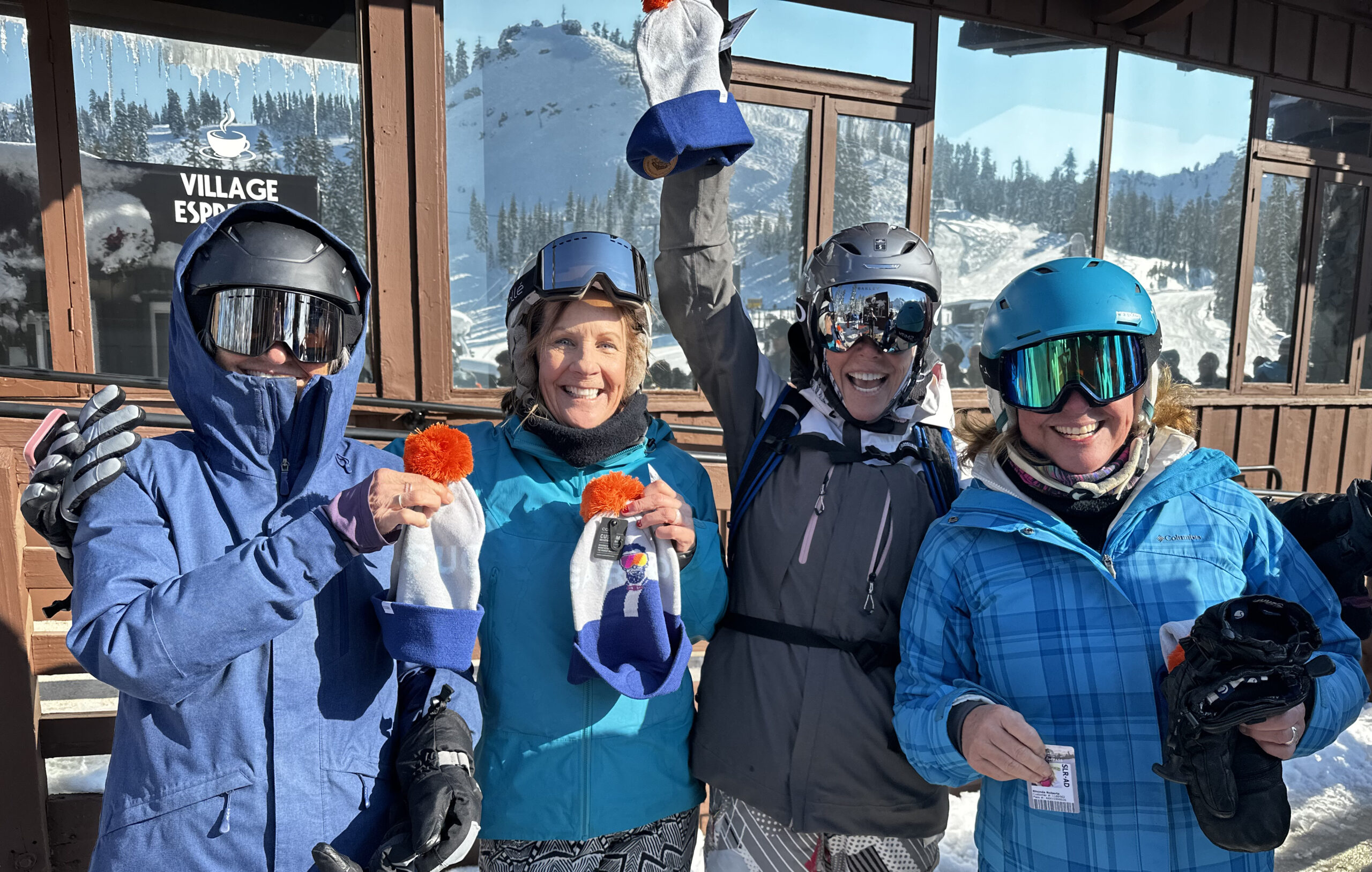 How do I get a passholder beanie?
Find out how you can score one of the coveted Passholder Beanies this season.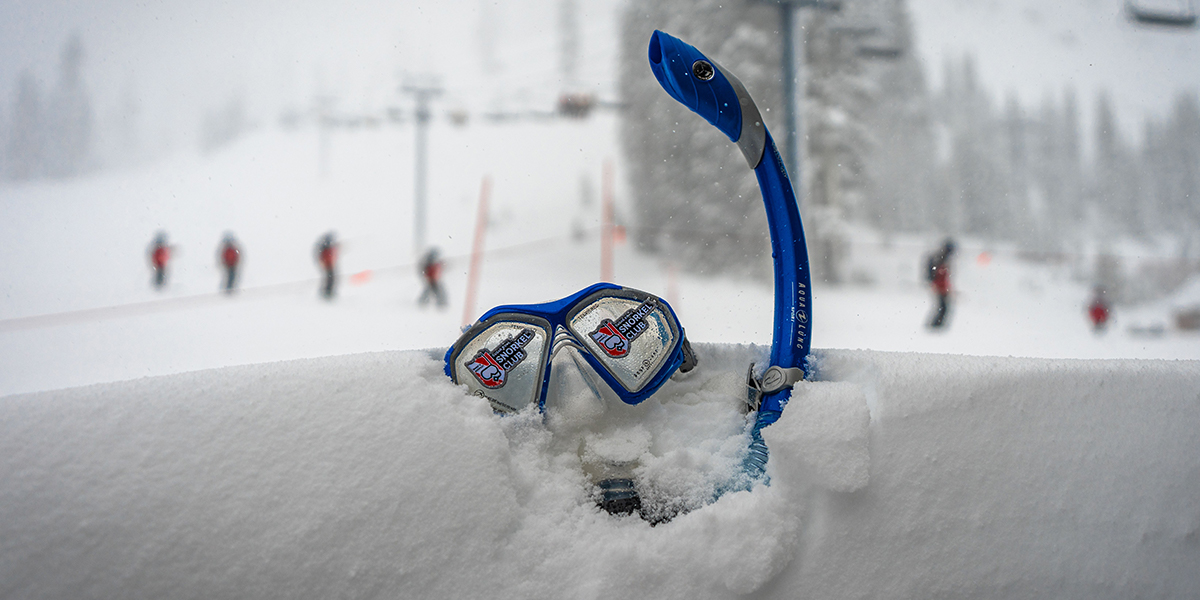 Meet our 2022/23 Snow Reporters
Meet our 2022/23 Snow Reporters! These folks wake up before the sun rises so that you can have the most accurate and up to date information for your day of skiing or riding at Sugar Bowl Resort. Come learn a little bit about them and give them a fist bump next time you see them on the slopes.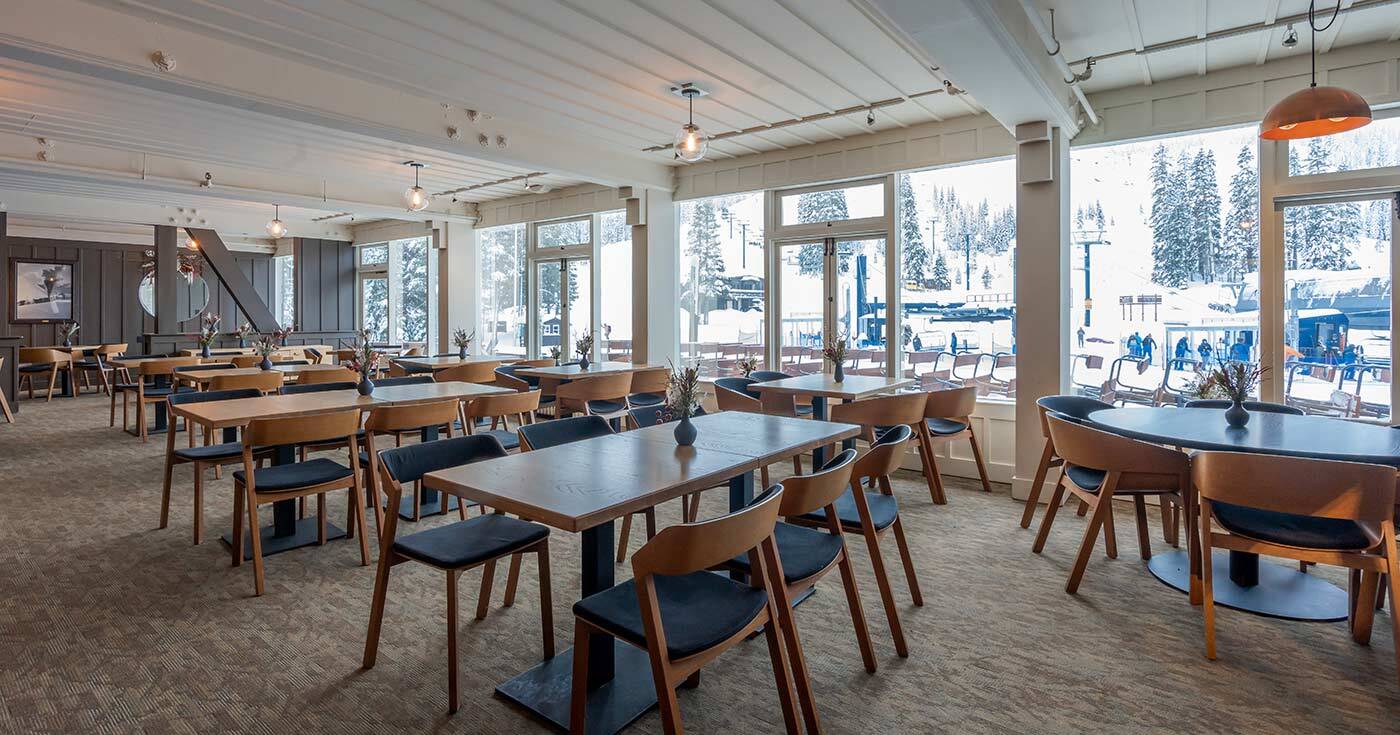 Take A Sip & Meet Our Sommelier
We are excited to welcome guests to experience an evening enjoying the new offerings. Clay Reynolds has brought his wine expertise to the resort and has hand-selected an incredible range of options for folks to explore.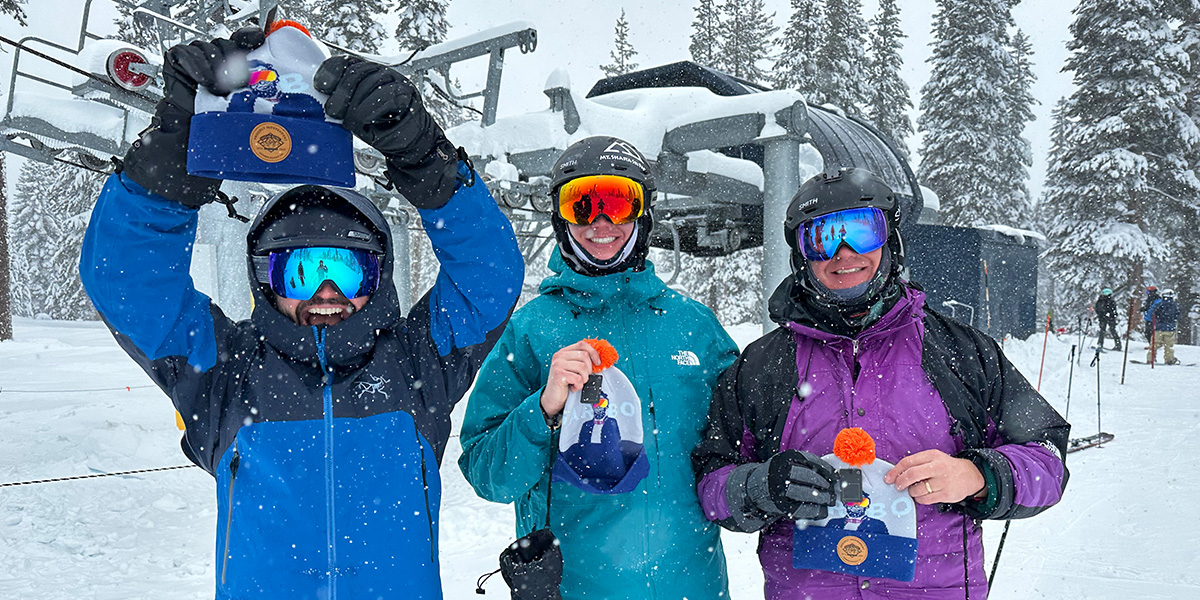 2022/23 Passholder Beanie: Lincoln's Destiny
The much anticipated 2022/23 winning design for the Passholder Beanie is ready to see the world! We chatted with Destiny M., winner of the design contest to discuss her creation that landed her a head of everyone.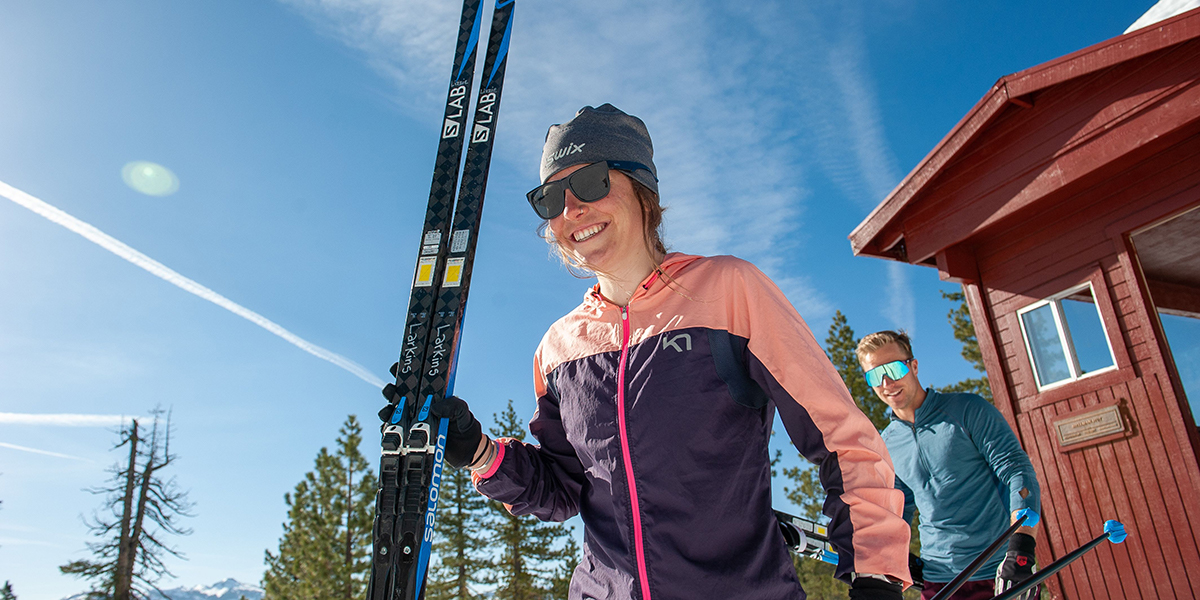 Royal Gorge 22/23 Updates
The 2022-23 season is about to kick off! Get updated on the new improvements you will find at Royal Gorge this winter. We have been working hard all off season and are excited for our best season yet.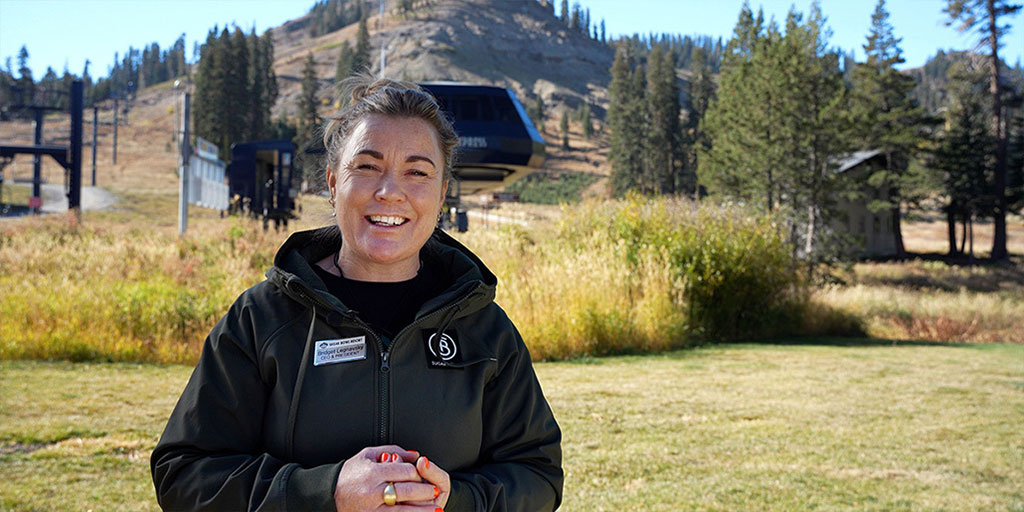 Bridget Legnavsky – Our New President & CEO
Change is the air, and we're not just referring to the snowflakes. Bridget Legnavsky is the new CEO at Sugar Bowl. Bridget hails from New Zealand, where she was the CEO for RealNZ, which manages Cardrona Alpine Resort and Treble Cone Ski Resort, where Bridget has been General Manager since 2014.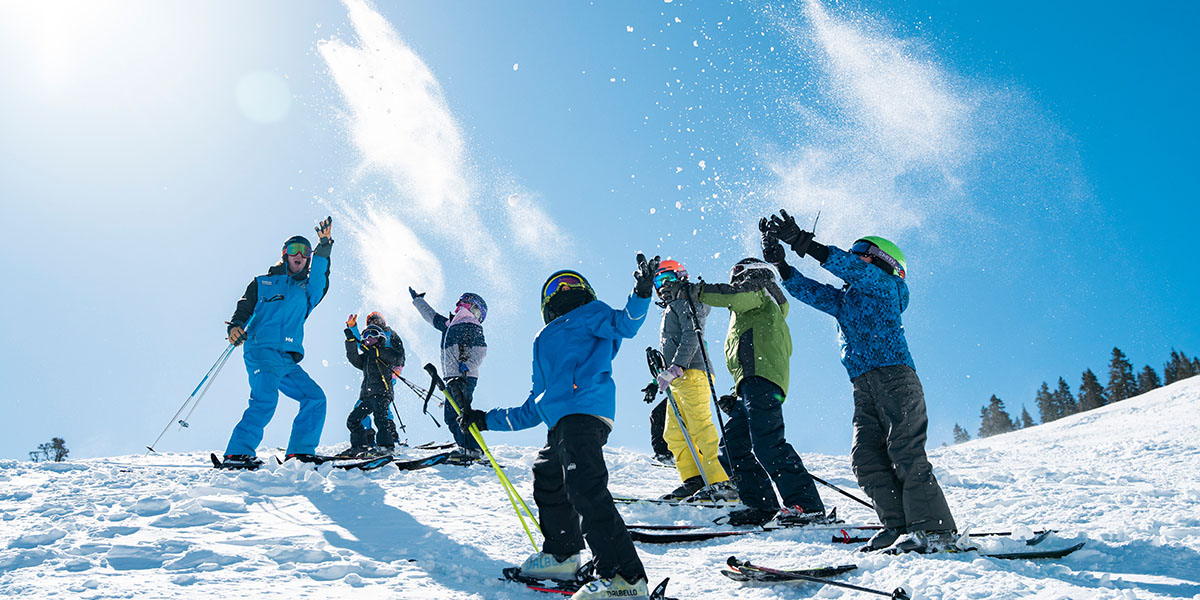 10 Reasons to be an Instructor at Sugar Bowl
Being an instructor is a rewarding and fun way to get involved at Sugar Bowl. We have a variety of positions available, so you can find the one that fits you best. Check out these 10 Reasons to be an instructor at Sugar Bowl.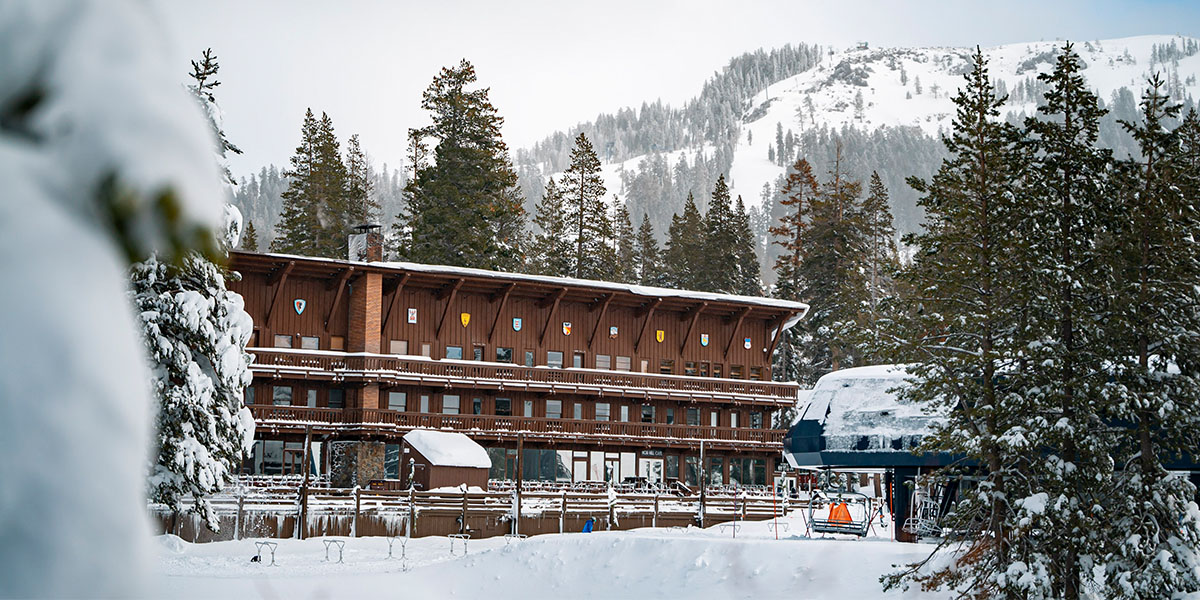 Sugar Bowl Lodge Experience
If you're planning a mountain adventure this winter, opt for one that is far away from plowed roads and traffic. Tuck into a winter wonderland at the Sugar Bowl Lodge and check your car at the gate. We look forward to hosting you.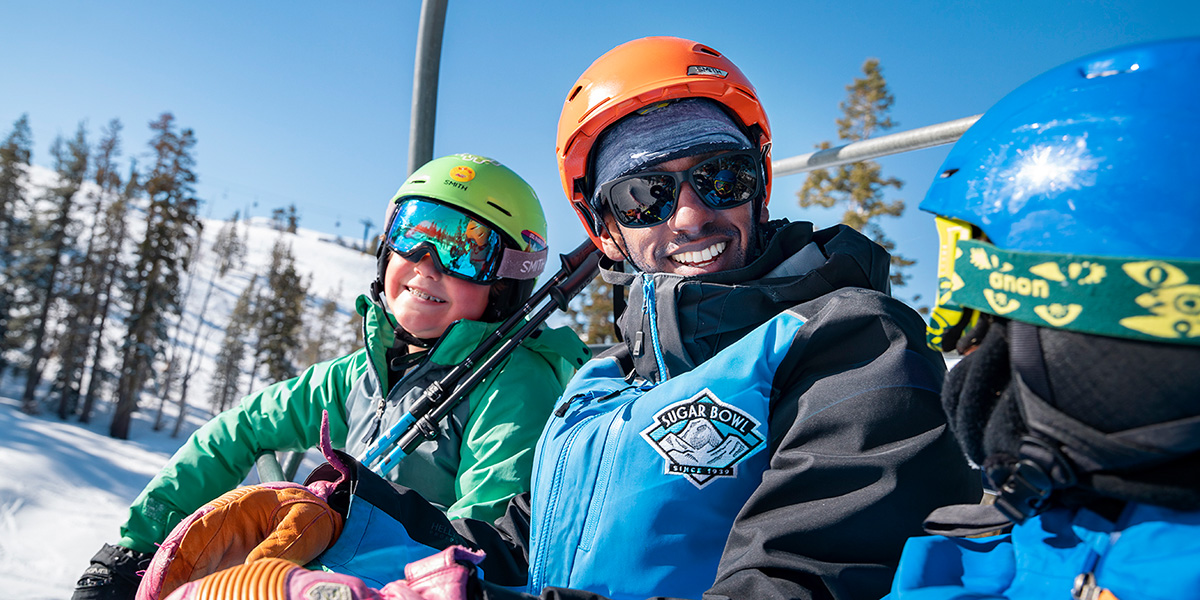 5 Reasons to Work at Sugar Bowl
There are a lot of jobs out there, so what makes someone choose Sugar Bowl? There's something special about working at this quirky independent resort perched on Donner Summit. Wanna know what it is? You're in luck, we've compiled our top 5 favorite reasons to be a part of the team.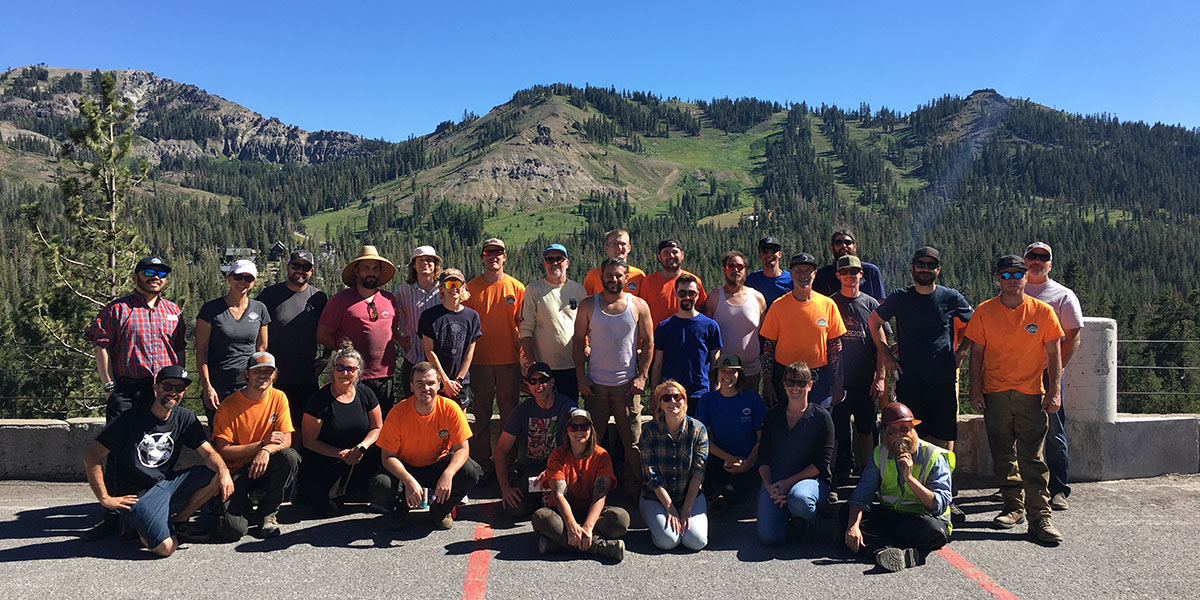 The Green Team
Every few weeks in the spring and summer we set aside two hours for all employees to step away from their regular work assignment and come together to grab a trash bag, gloves, and a picker and go out to "green up" a section of Sugar Bowl's grounds.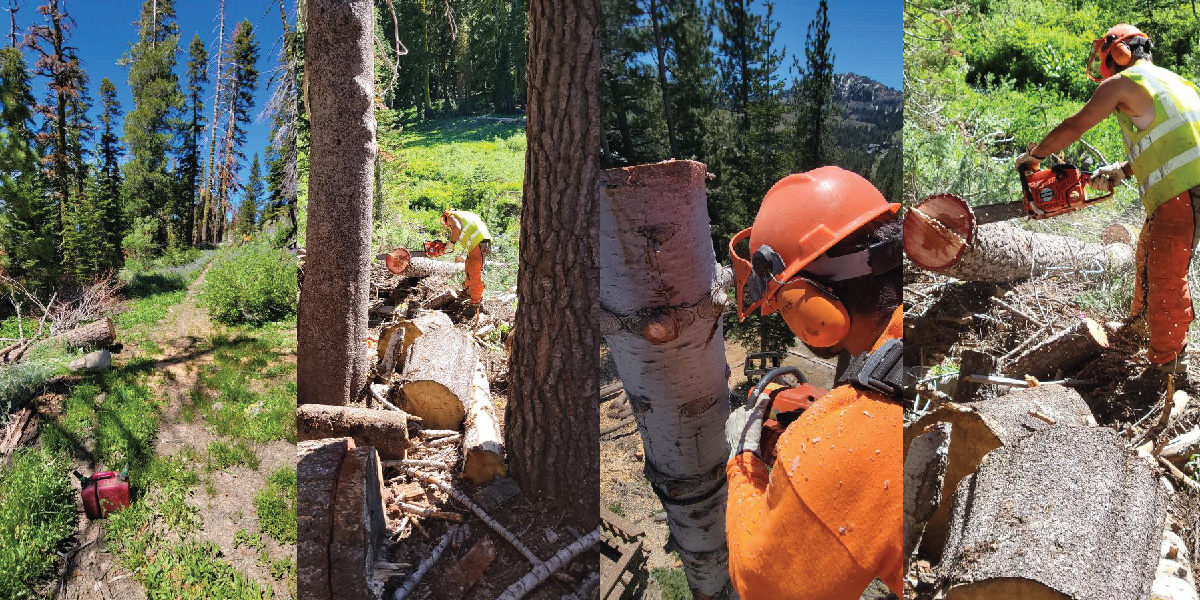 Sugar Bowl's Wildfire Prevention Efforts
The mighty forests stretching across the Sierra Nevada and our home on Donner Summit shape Sugar Bowl's iconic landscape. But amidst the grandeur, the danger of wildfire looms. To mitigate the risk of wildfire at Sugar Bowl, our team has been taking three steps over the past few years.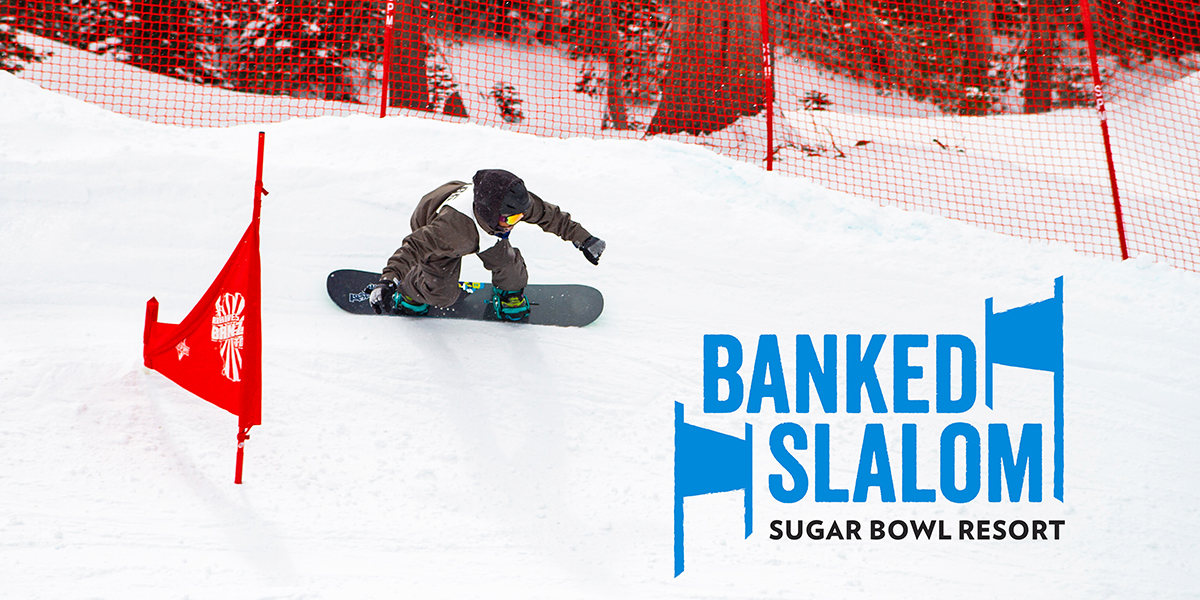 Banked Slalom Returns!
We are so excited to bring back the Banked Slalom on February 26 for the first time since 2019! In a few short weeks, our racers will be zipping through the banked turns and rollers of the best snake-run course in Tahoe. The course is currently under construction by our terrain park crew.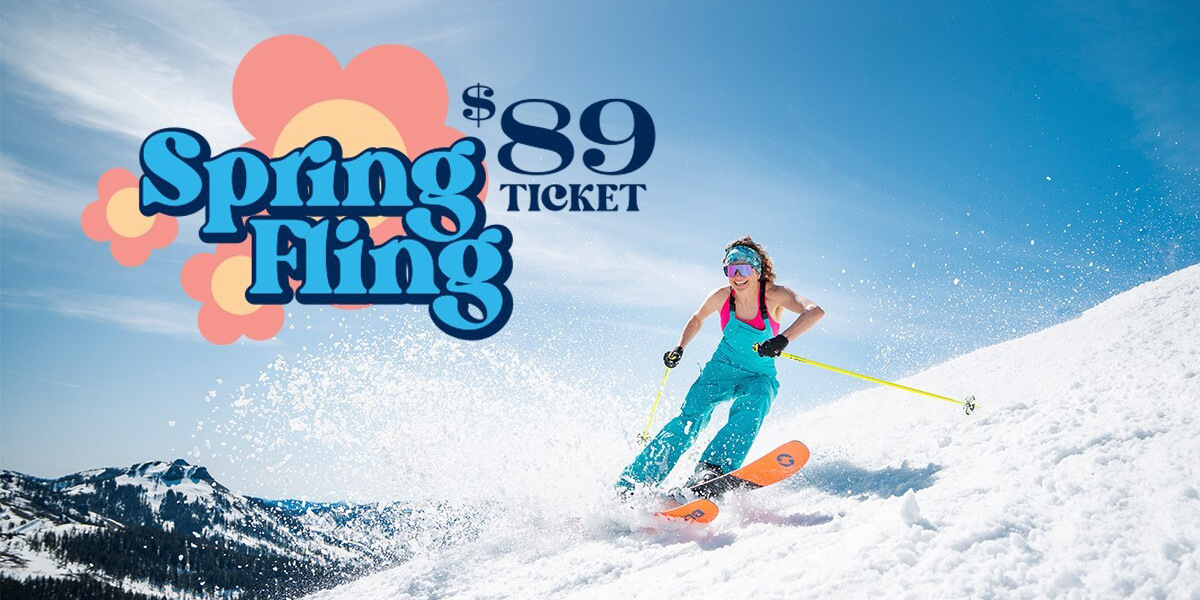 Spring Fling Pass & Ticket
Getting fed up with your current committed mountain relationship? Have a fling at Sugar Bowl this spring with our Spring Fling Ticket or Spring Pass. Come out to soak up some sunny days and spring vibes on Donner Summit.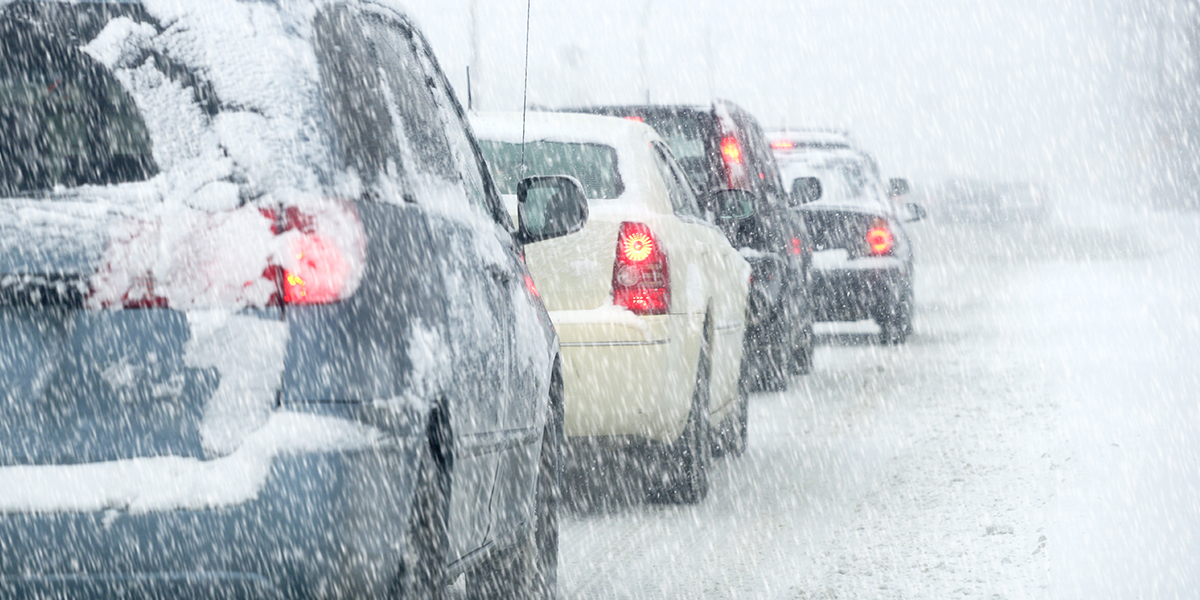 Five Ways to Avoid Crowds in Tahoe
If you don't know about the winter traffic & crowding problems in Tahoe, let us tell you… it's real. We're fortunate to avoid much of the weekend/holiday chaos of the Tahoe Basin, so here's our 5 favorite tips to plan for a great trip to the mountains, without the crowds. (Hint: #5 is our favorite.)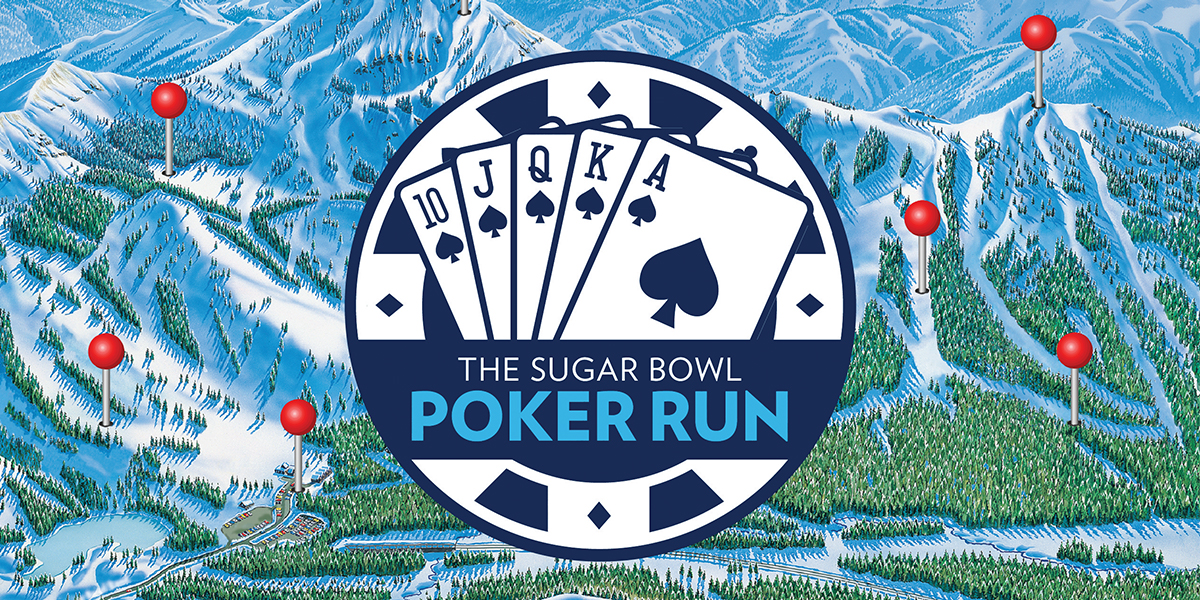 2022 Poker Run
This January 22, join us for a family-friendly game of poker—on snow! The poker run is simple to participate in: just ski or ride to at least five Poker stations we'll have set up around the mountain and take a picture of yourself at each one. Earn a card in your hand for each station you visited.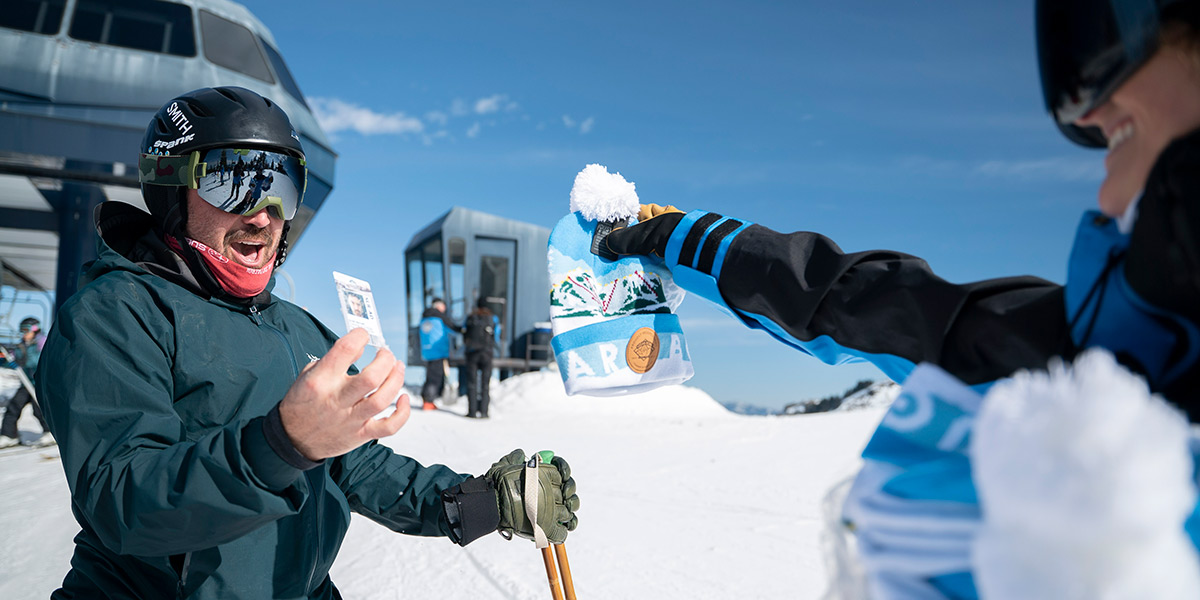 Current Passholder Perks & Details
As a current passholder, you qualify for quite a few perks. To help you keep them straight, we've compiled a list of FAQs so the information you need is easily accessible. Thank you for being a season passholder!
Do Your Snow Dance
make it snow. You can enter by posting an Instagram story of what you do and tagging us @sugarbowlresort and #makeitsnow. Our three favorites, posted by December 1, will win an exclusive Sugar Bowl belt from Arcade, a New Era hat and more.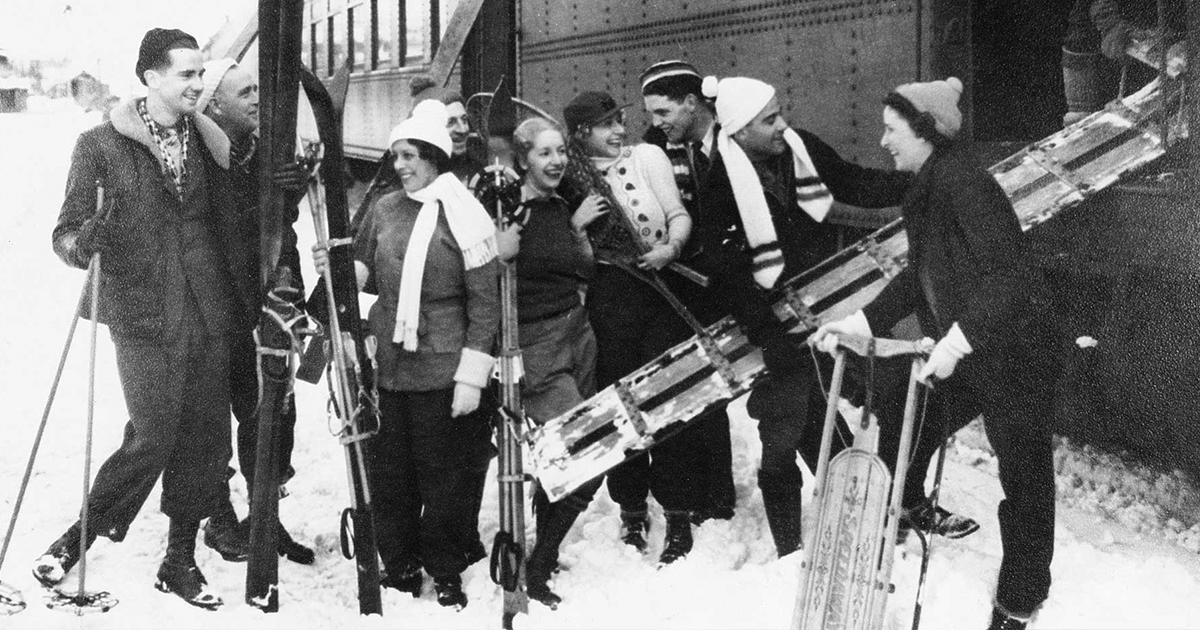 Trains & Donner Summit History
When we're cruising up Old 40 to Sugar Bowl, sometimes we forget to pay attention to all the history we're driving past. You've probably noticed the horizontal stripe of snowsheds set into the landscape BUT do you know the story behind these train tunnels?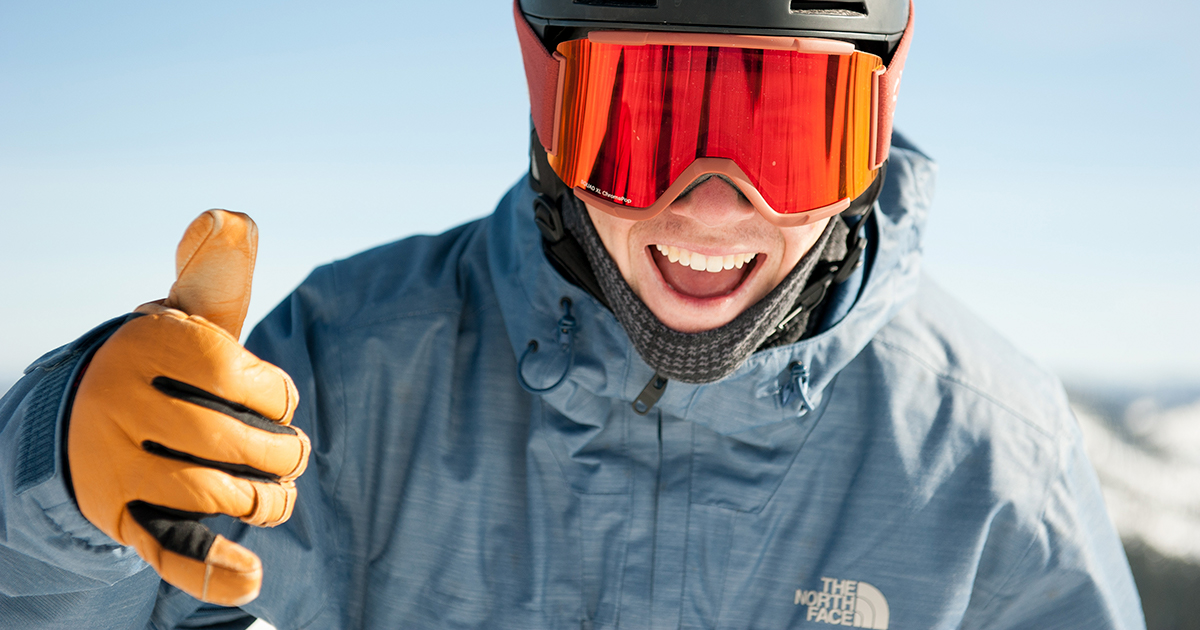 What to Wear Skiing & Snowboarding
Dialing in your outerwear will help you have a great day on the slopes. Conditions at Sugar Bowl range from blizzard days with gale-force winds to sunny spring T-shirt weather. Be prepared to dress for success in a variety of different weather scenarios.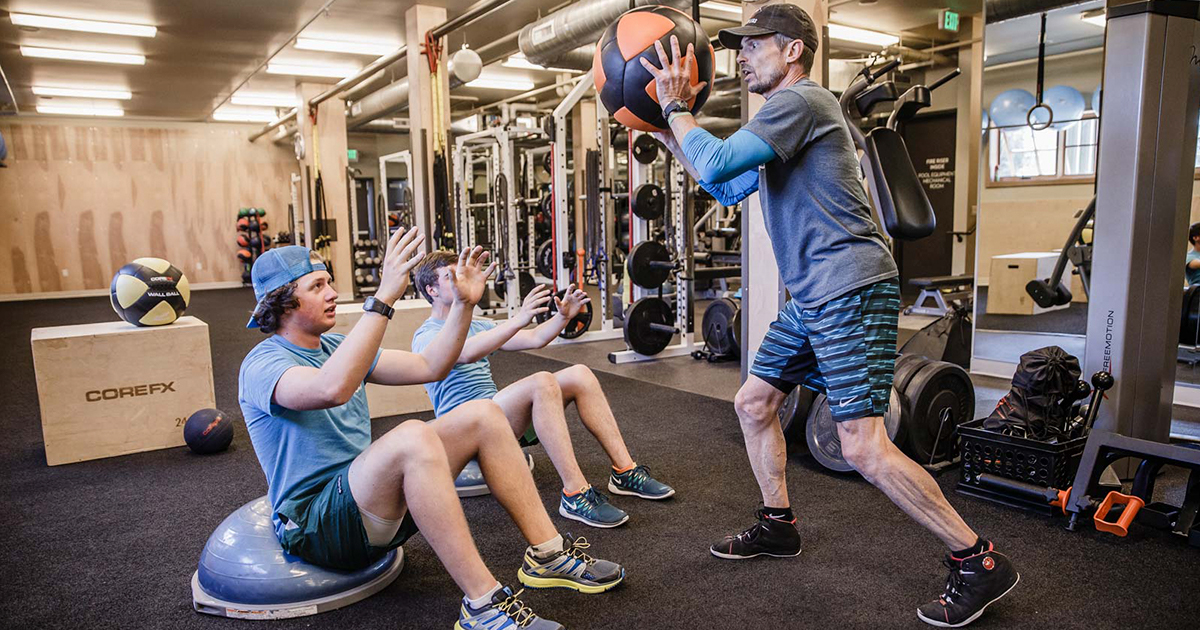 5 Exercises for Skiing & Riding
Check out five ways to prepare the key muscles— "primary movers"— that you'll use skiing and riding this season (think knees, thighs, glutes and core.) Demonstration by Jamey Conley, Director of Performance at Sugar Bowl Academy.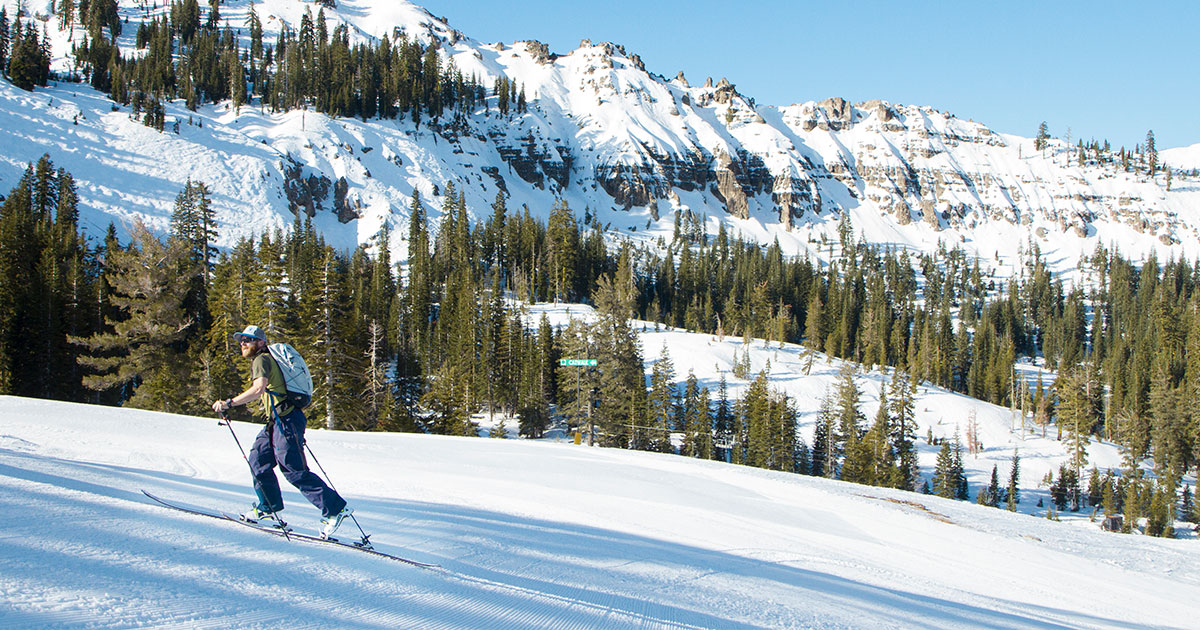 Uphill Travel Inbounds at Sugar Bowl
We're excited to offer uphill travel for skiers and splitboarders on three designated inbounds routes between 7am and 7pm. Here's what you need to know to make sure you have a fun, safe uphill experience at Sugar Bowl.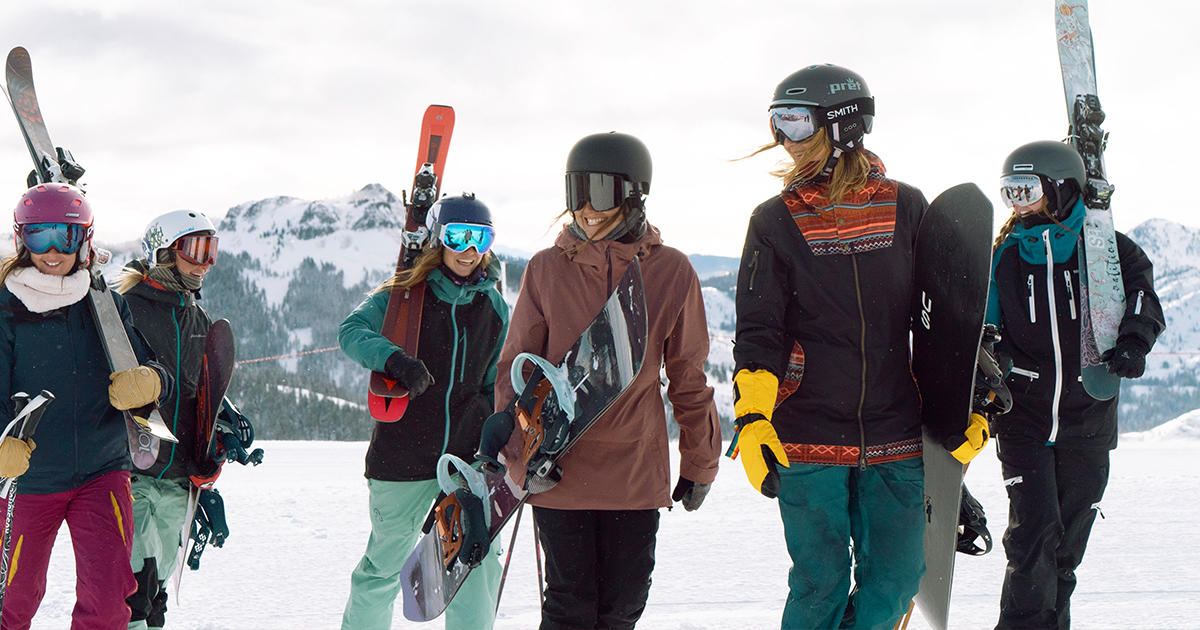 What's the Best Time of Year to Visit?
Any month of the winter season can be a great time to ski or ride at Sugar Bowl. Here's a little preview of the typical conditions we get throughout the season. Plus, check out what events we host throughout the season.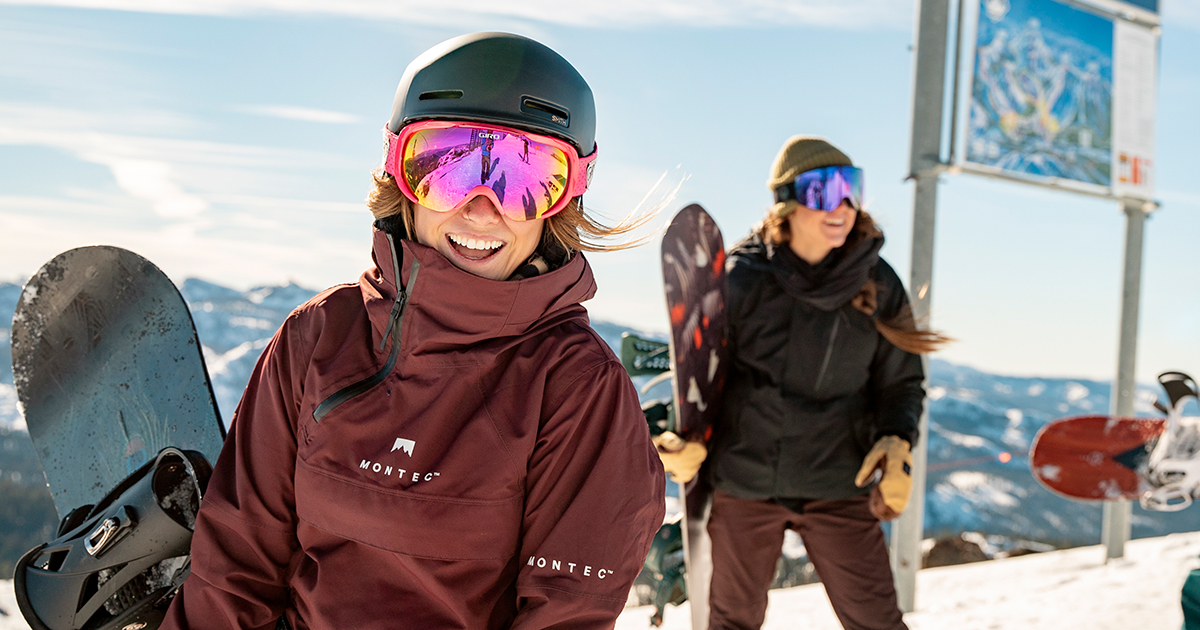 Sugar Bowl's Six Sweetest Photo Spots
If you want to capture great memories on the mountain, don't miss these great photo opportunities. Whether you're a smartphone camera hero or a professional photographer with an official shot list, use these insider spots for-the-win.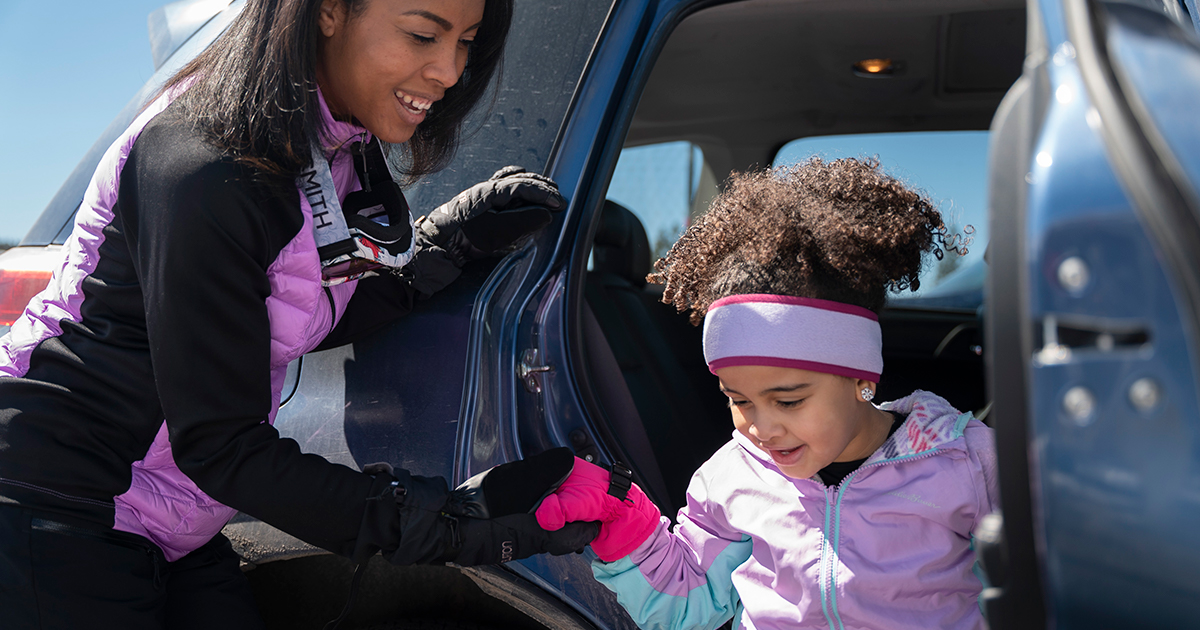 Sugar Bowl Parking Guide
Sugar Bowl has a variety of ways to park and enjoy the mountain including free lots with first-come-first-serve parking, a 10-minute drop-off zone, and preferred ski school and The Lodge parking. Make a plan to carpool whenever possible.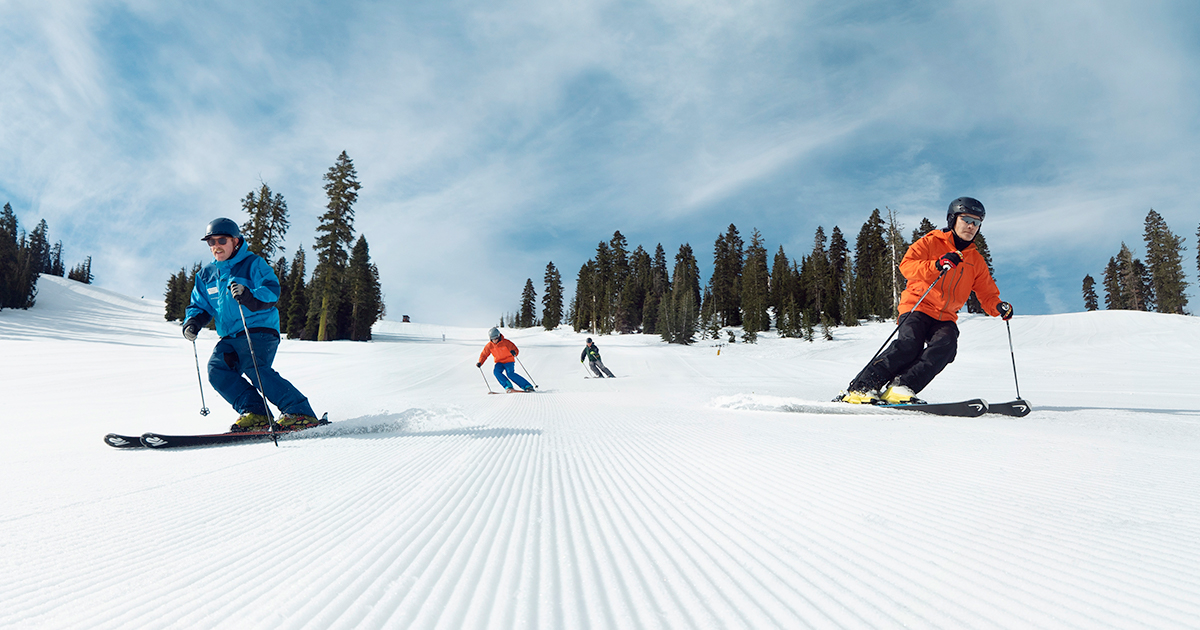 What Level Ski Lesson is Right for Me?
Our ski lessons are offered in four levels so you can join a group that's tailored to your skill level: Level 1 (first time), Level 2 (beginner), Level 3 (intermediate), Level 4 (advanced). Let's decide which lesson is right for you.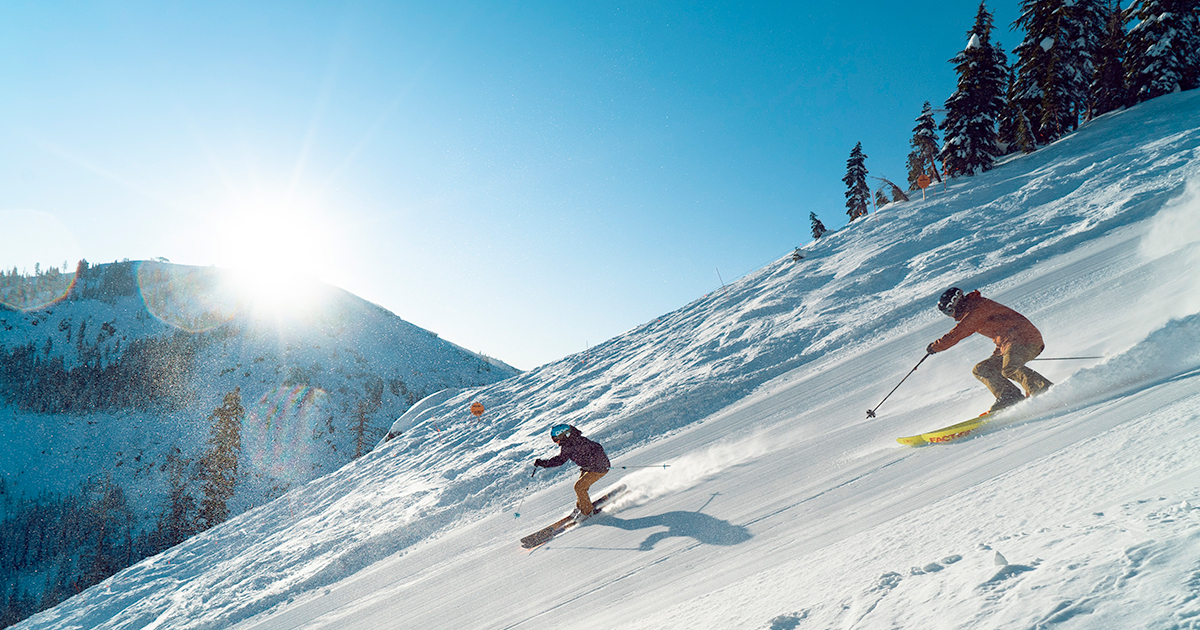 How To Make the Most of a Short Ski Trip
With the right preparation and a couple helpful pointers, you'll have a lot of fun learning to ski or ride at Sugar Bowl Resort. Check out these insider tips to make your first day on the slopes a success.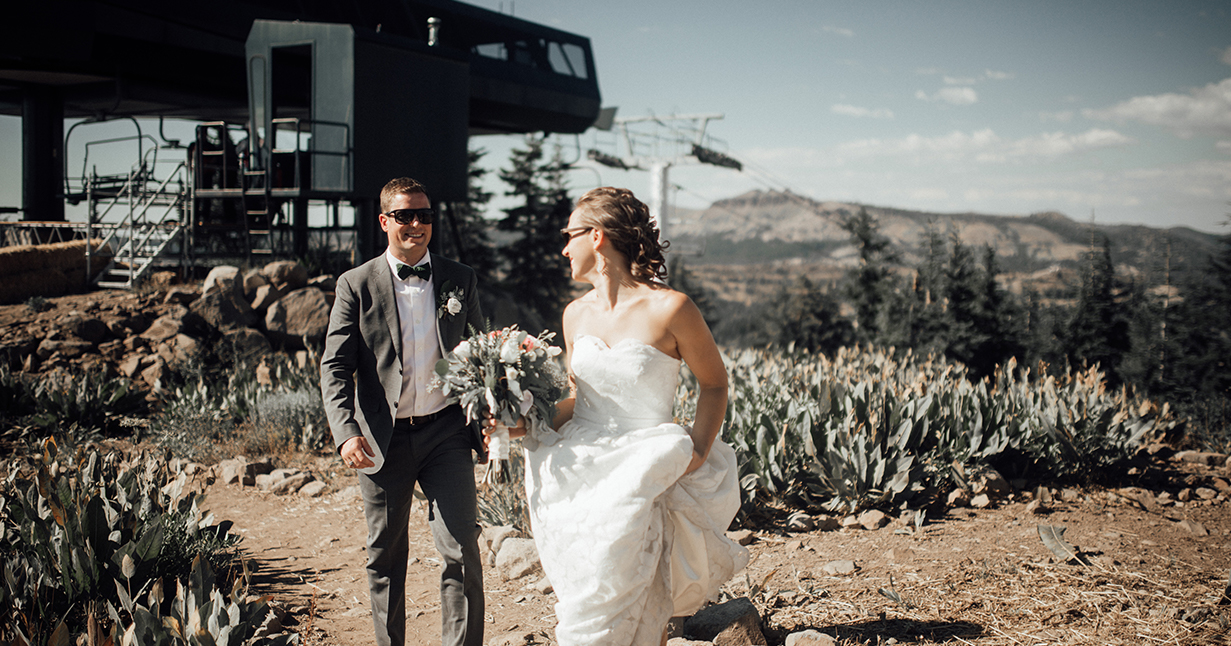 Best Outdoors Wedding at Sugar Bowl: 10 Ways
A show-stopper cocktail hour on the summit of Disney accessed via chairlift? If you want to plan an unforgettable event, start with a spectacular mountain landscape and we'll take care of the rest! Every scene of your wedding at Sugar Bowl is complete with a stunning backdrop.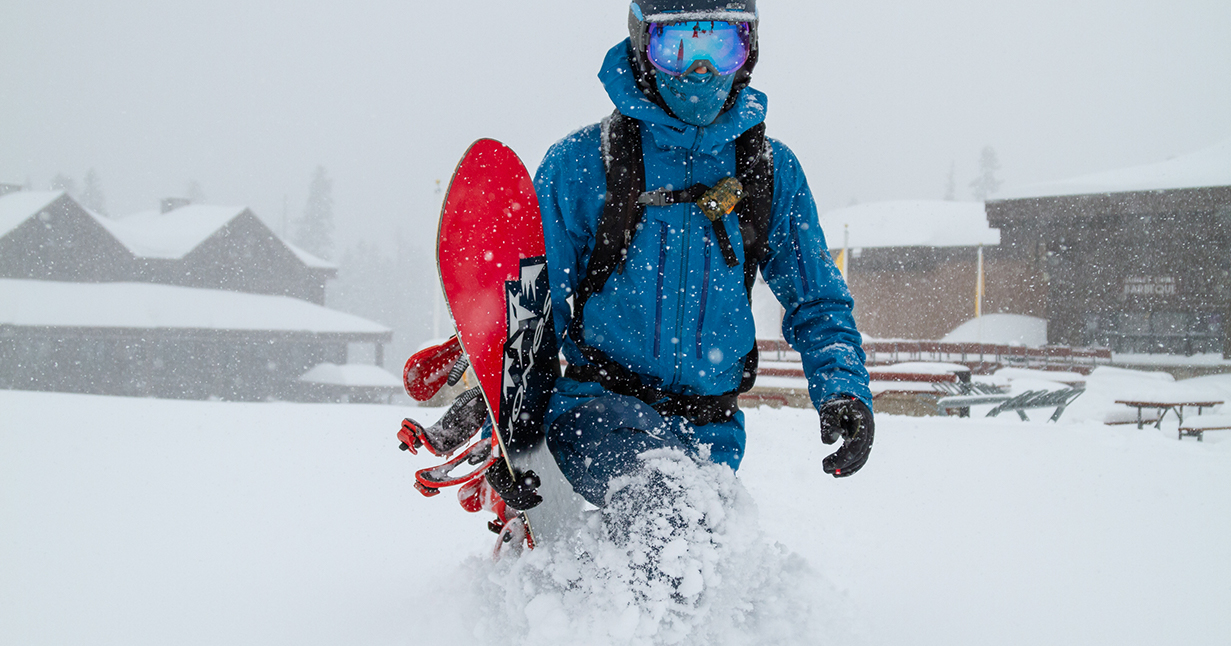 Real-Time Information Hub
Here's a collection for our favorite tips, tricks, and handy links to help you stay connected with what's happening at Sugar Bowl Resort. Bookmark for quick access and have your best possible day on the slopes.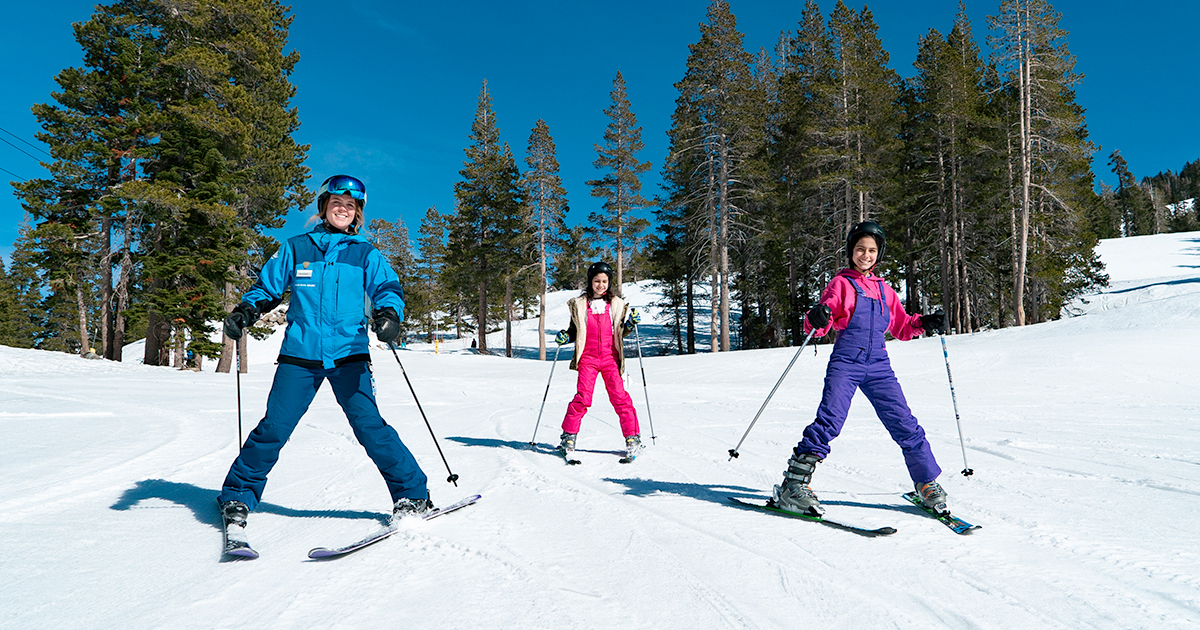 Have a Smooth First Day on the Slopes: 8 Ways
With the right preparation and a couple helpful pointers, you'll have a lot of fun learning to ski or ride at Sugar Bowl Resort. Check out these insider tips to make your first day on the slopes a success.
I Learned How to Skate Ski and You Can Too
Before last year, I was certain that I'd be a diehard downhiller at Sugar Bowl for life, alas, last December I found myself gliding into the fabulous world of skate skiing at Royal Gorge. Now I'm a proud owner of a combo pass.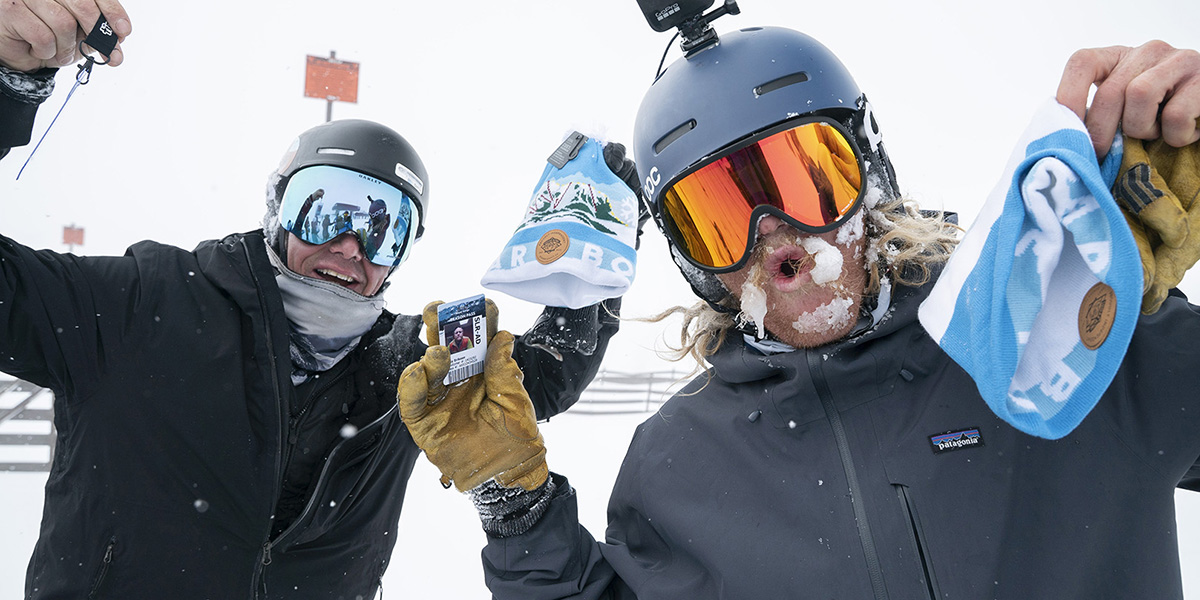 Behind the '21-22 Passholder Beanie
Our new '21-22 season passholder beanies have arrived! We interviewed the winning beanie designer Sophia Sperman about her trail-map-themed masterpiece. We'll be passing out these beanies all winter, hope you get one.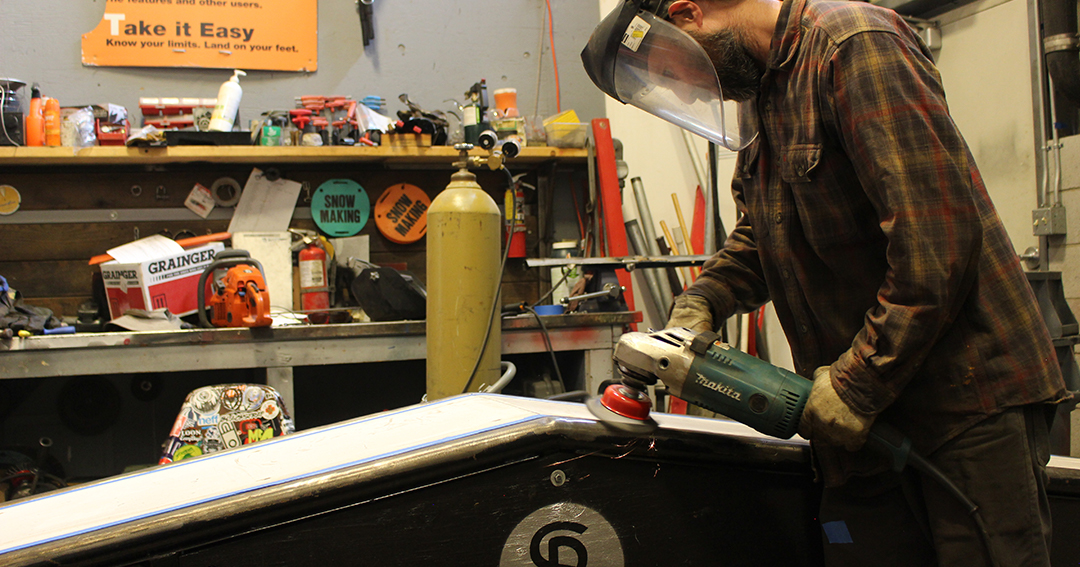 New Terrain Park Manager: Parker Gokey
We are thrilled to welcome new Terrain Park Manager Parker Gokey. Parker brings tons of prior terrain park and mountain management experience into his new role. Check out his plans for the upcoming season.