Take A Sip & Meet Our Sommelier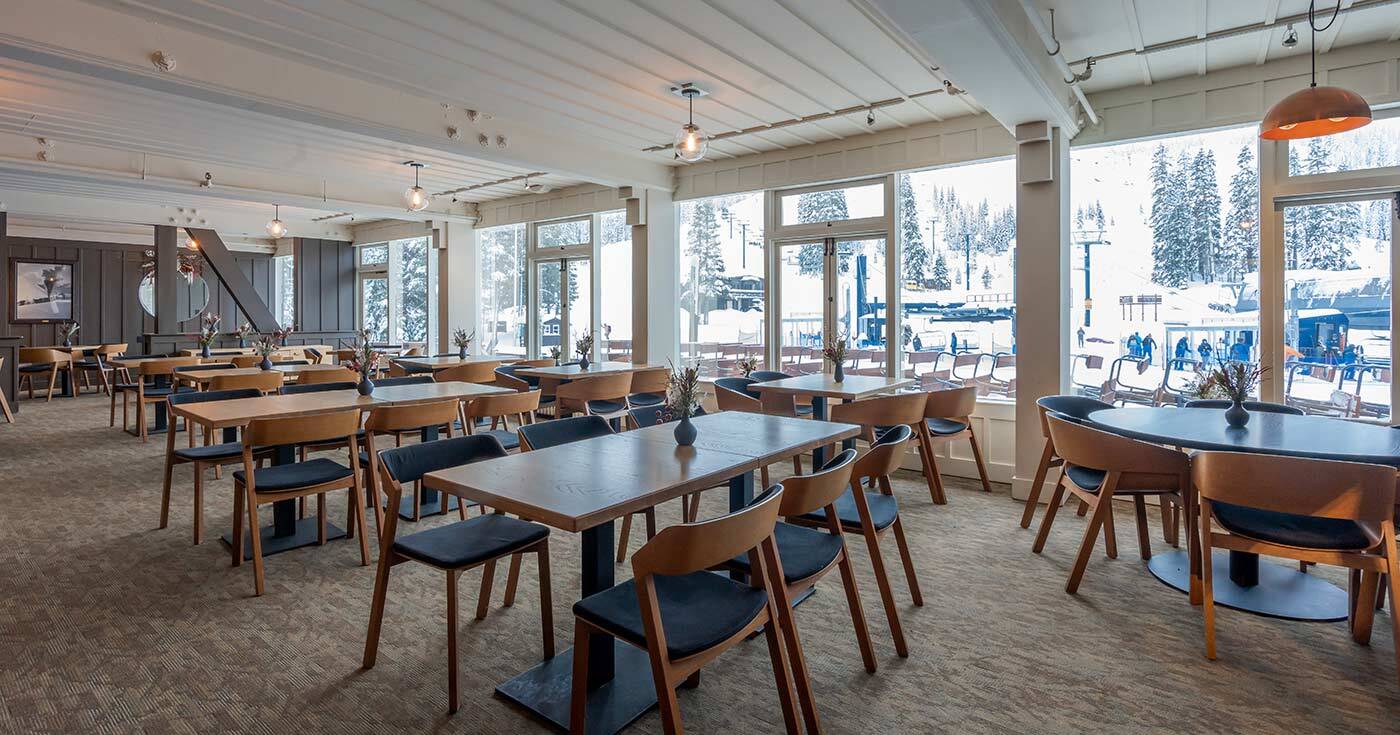 After a bit of a hiatus, we are excited that The Village Dining Room is reopening. This dining destination offers visitors iconic views of Mt. Disney and Nob Hill. Diners can watch chairlifts spin as they enjoy their meal or take in the sunset while sipping a glass of wine. The Sugar Bowl team has been looking forward to welcoming guests back and dreaming up new changes to roll out to continue uplifting the Village dining experience. One of these team members is our new sommelier, Clay Reynolds. He is passionate not only about wine but about Sugar Bowl itself and the community he is joining up on The Summit.
We sat down to chat with him about all things wine, his life experiences, and how he landed here. Meet Clay Reynolds, the new sommelier for Sugar Bowl.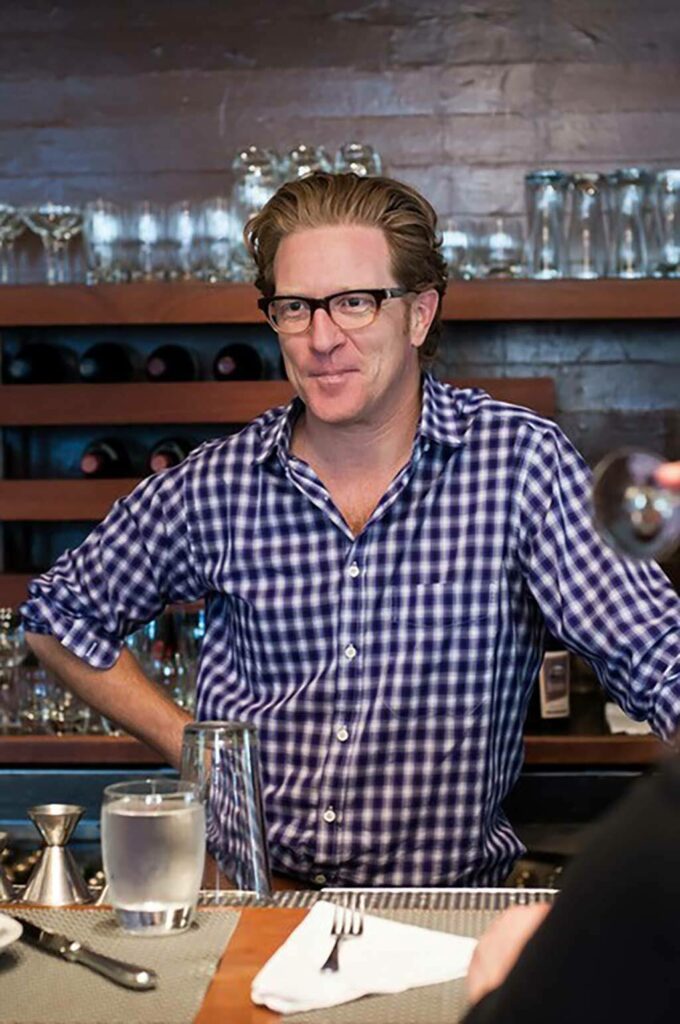 Alright, so let's start with the basics; tell us about yourself and how you got into wine!
I've lived in San Franciso for about 22 years and have been in the restaurant business here, focused on beverage and wine. Over the course of that time, I have worked at various restaurants in the city, and many of the people who frequent Sugar Bowl have been customers of mine, so I've gotten to know some of the homeowners. I have always loved the place, so I was super excited to be able to try and help out with the wine and beverage program.
I'm from Louisville, Kentucky originally. I graduated college with a finance degree and a math minor and ended up working in corporate finance right out of school but absolutely hated it. I was at a Fortune 500 healthcare company, and it wasn't my cup of tea. I started working at a really great restaurant in Louisville that I had no business working at. I thought I would just be there temporarily figuring out my next steps, but while I was there, I just fell in love with hospitality, the business, and wine.
I remember watching a guy come in one night by himself and order a $100 bottle of wine. I was thinking to myself, "what the heck could possibly be in this bottle" and he just sat there and enjoyed himself and his meal. I was so intrigued by wine and what it could do, and the pleasure it brought this person. I just dove into it.
The other factor was that I didn't know anything, so I didn't want to be embarrassed on a nightly basis, so I started reading books and looking things up. This was right as the internet was coming around, so I had to seek out actual reading material on the topic. Later on, I decided to move somewhere else with a bit more going on in regard to culinary and hospitality businesses. At that time, I was still a little intimated by New York, so I came to San Francisco. And in terms of wine, this is a great place to be. It's been an adventure and a great place to be ever since then.
An impressive background! I think you may have touched on it, but what brought you to Sugar Bowl?
Essentially it was connections with homeowners and others heavily involved in Sugar Bowl. Some of the families were customers of ours at a couple of different restaurants that we had. So it kind of organically happened. I had a conversation with one of them brainstorming about food and beverage, and the next thing you know, they're asking me if I have any spare time [laughs]. So here I am. And now we have put something together that is really cool.
Sounds like it. So what is your favorite part of being a sommelier?
I like to focus on the point, which is the customer. I do so many wine classes, trainings, and things where the goal seems to be to amass more knowledge, not to be able to help the guest have a better experience with wine. And that's the part I like, that's what I like about the business. I fell in love with watching people have these experiences with wine. So I talk about wine in a unique way. I don't like to talk about it in subjective terms. What am I tasting… what am I smelling… that's all subjective.
It's like art, if you think it's beautiful and I think it's ugly, we are both right. It's our opinion. But for some reason, we are not allowed that experience with wine. We are either afraid to mention what we smell and taste, or we are tricked into smelling and tasting things because we are told that's what's there.
My favorite moments are when I can change someone's mind about an aspect of wine or beverage. When a customer comes in and says, "I don't like chardonnay" or "I don't drink riesling, it's too sweet," to be able to have them try something they might not otherwise try and see the light bulb go off, those are the experiences that I really cherish. I love being able to take care of people in that way.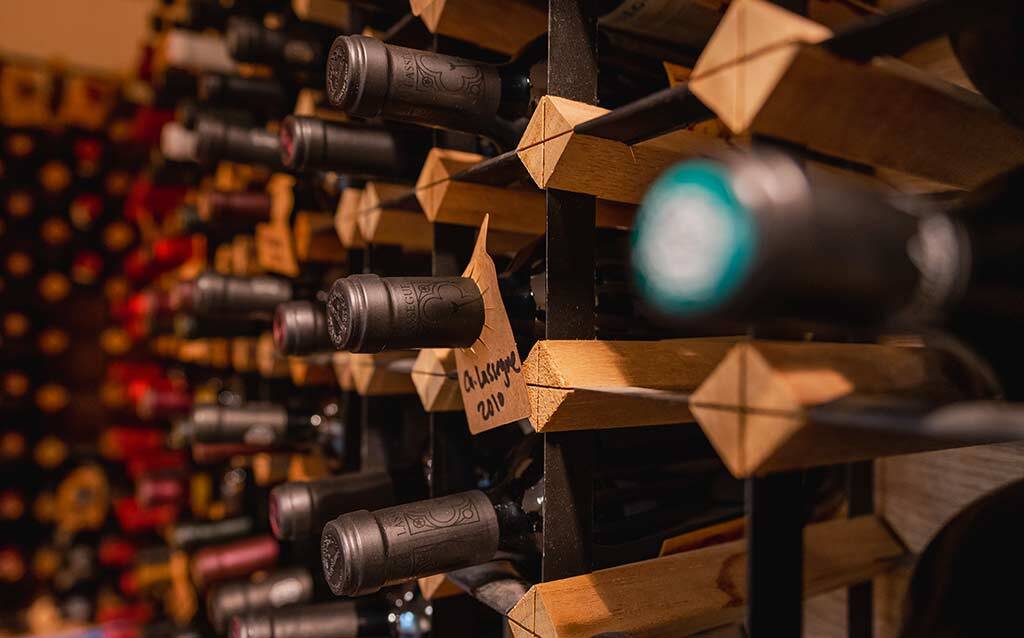 I love that. I'll never forget the first time someone took the time to show me a good pinot noir after I said I didn't drink pinot. Now I drink them often!
Ok time for an interesting question, if you were to pair Sugar Bowl with a wine, what would you pair it with?
Oh! [laughs] I would say that Sugar Bowl most reminds me of a mature Bordeaux. It has plenty to offer upfront, for the first-timer, but it also is full of nuance and continues to change and evolve as you keep coming back to it.
Before the next question, do you ski or snowboard?
I ski!
Perfect, so in the same mindset of fun questions, imagine you just had a beautiful day of skiing with friends it was a bluebird day, and now you're heading to rest your legs and après, what do you order to drink?
It would definitely be champagne. It's always stocked at our house. My wife loves champagne. It's got nuance. For me, not only is champagne celebratory, but it is also refreshing, so it's nice after skiing, and I mean, it's just delicious! It goes with everything. Especially fried chicken. Fried chicken and Blanc de Blancs. I cannot recommend it enough.
I have never heard of that combo! I'll have to put it on my list of things to try. Alright, one final question before I let you go, are there any wine myths you would like to bust?
Oh, I mean there are many! But one in particular? I think that you are supposed to have red wine with meat and white wine with fish. Really you should just drink what you like. If you enjoy a certain combo, just embrace it, don't feel like you're doing something wrong. It's an old-school myth that needs to be broken.
The Dining Room is now open for dinner Friday and Saturday nights, 5-9pm. They will be open for breakfast 7:30am- 10am and dinner 5-9pm starting December 17th through December 30th. Come experience for yourself the wine Clay has put together. No better way to end a ski day in style than by sipping a drink amongst friends with a beautiful vista of Sugar Bowl's slopes.