Private Lessons
Create your perfect day with a private lesson.
Closed for the Season
Sugar Bowl is closed for the season. Please check back this fall for updated ticket, rental, lesson pricing & availability.
Morning Private (3 hr)
$625
9:00am to 12:00pm
Afternoon Private (3 hr)
$575
1:00pm to 4:00pm
All Day Private
$975
9:00am to 4:00pm
1-Hour Private
$210
9:00 am to 10:00 am
Prices listed are for private lessons with up to three people.
Private lesson rates do not include rentals or lift tickets.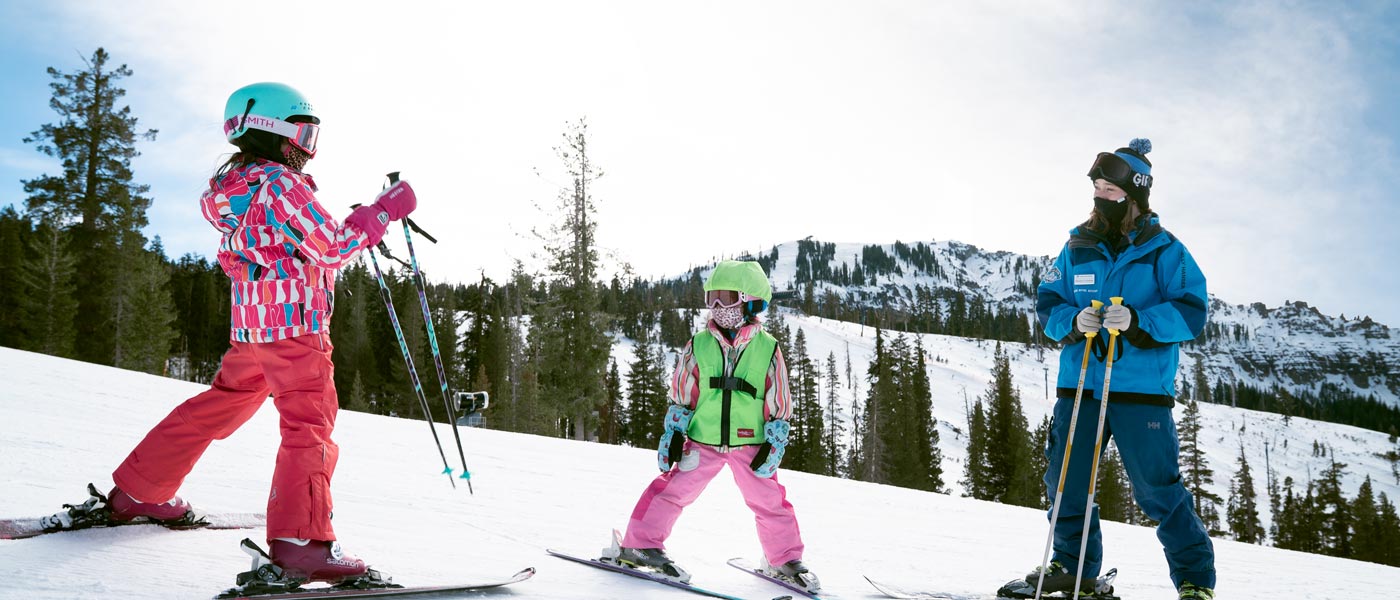 Start Planning For Lessons Today
Fill Out Required Form
Parents must sign a release of liability for any minor under the age of 18 who is participating in any lesson program. Forms are completed during the checkout process, but additional forms must be signed in person on the date of your lesson..
What To Pack
Sunscreen - We recommend parents apply sunscreen to their children because our staff is not allowed to.
Gloves
Goggles/glasses
Socks
Snow-pants
Jackets
Where to Park & When/Where To Meet
At Sugar Bowl we offer a convenient, dedicated lesson center, in the Judah Base Area. Head to Judah Kids in the upper Judah Parking lot. EXCLUSIVE: Judah Kids offers convenient, up-front parking for those who book children lessons online in advance on a first-come-first-serve basis..
If getting rentals, plan to arrive at least 1 hour prior to your lesson time (1 1/2 hours on weekends/holidays). Please arrive to the meeting area at least 15 minutes prior to your lesson