Lift Tickets
The earlier you buy, the more you save.
Buy Early, Save More: Up to 40% Off
Each Sugar Bowl lift ticket is valid for single day, open-to-close. No multi-day discounts are available, however you can purchase multiple days on your account... with each day's ticket loaded onto a single, individual RFID lift access card. Lift tickets rates subject to change. No afternoon lift tickets are available at this time.
There will be a limited quantity of lift tickets available for purchase on any given day, so we recommend you purchase early. All lift tickets must be purchased at least one day prior to your arrival. Online ticket rates are variable based on the day & time of year you select. Rates are subject to change. If your preferred date is not available, check back. We will adjust inventory frequently based on expected conditions and other factors.

View Cancellation Policy
Due to a staff shortage, equipment rentals at Sugar Bowl are only available on Saturdays & Sundays with a two-advance purchase requirement. On Mondays-Fridays, rentals will only be available to those who pre-purchase a lift/lesson/rental package.
Unless you've booked rentals or a lift/lesson/rental package in advance, please do not arrive at Sugar Bowl expecting to rent equipment. Unfortunately we will not be able to accommodate you. We recommend that you rent equipment near where you live or where you are staying and bring the equipment to Sugar Bowl with you.
Trip Flex: Refundable Ticket Option
Add-on Trip Flex to make lift tickets refundable...for when your plans don't go as planned.

Have peace of mind knowing your lift ticket purchase will be refunded if your plans change. Trip Flex is an optional $20 add-on to each lift ticket.
Rate Calendar Preview
*Rates may slightly vary once you click through to the online store. Inventories on the calendar preview are updated once an hour.
The Gift That Fits Every Time!
Looking for the perfect gift? Sugar Bowl Gift Cards are ready for purchase! They can be redeemed for many different items around the resort. The can be used towards the purchase of a new season pass, snowboard gear, ski gear, lift tickets, food, or even lessons. You may purchase preset cards of
$25, $50, $100, $200, or $300
increment
online
or you may call to request a personalized amount. Please call the Special Tickets office at 530-426-6783.
If you are ordering multiple gift cards and having them shipped to the same address, please only select 1 Fed Ex shipment.
Spring Fling 3-Pack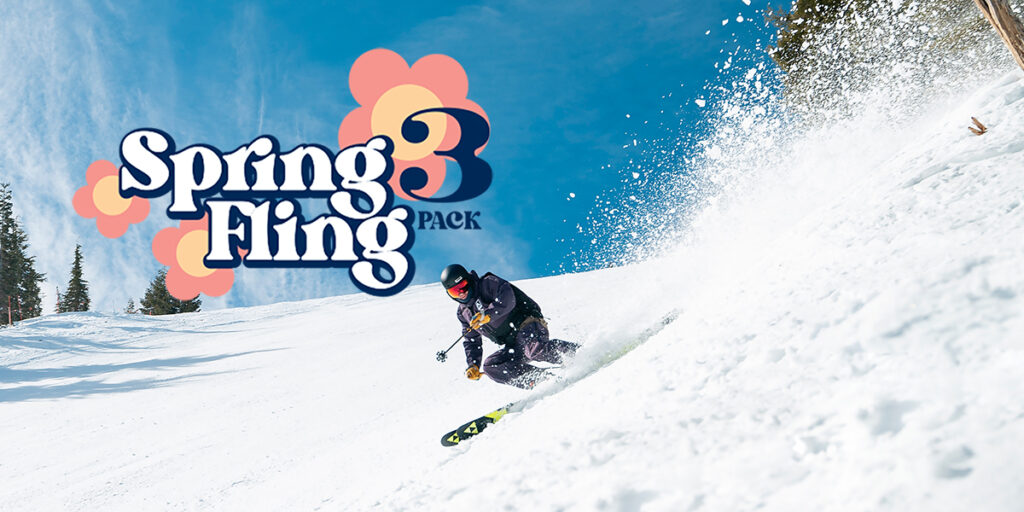 Spring Fling 3-Pack
Getting fed up with your current committed mountain relationship? Introducing the flexible Spring Fling 3-Pack, good to book three dates of your choice from March 1 through the remainder of the season. Now Including Saturdays!