Children Group Lessons
Teaching the next generation how to enjoy the slopes.
Closed for the Season
Sugar Bowl is closed for the season. Please check back this fall for updated ticket, rental, lesson pricing & availability.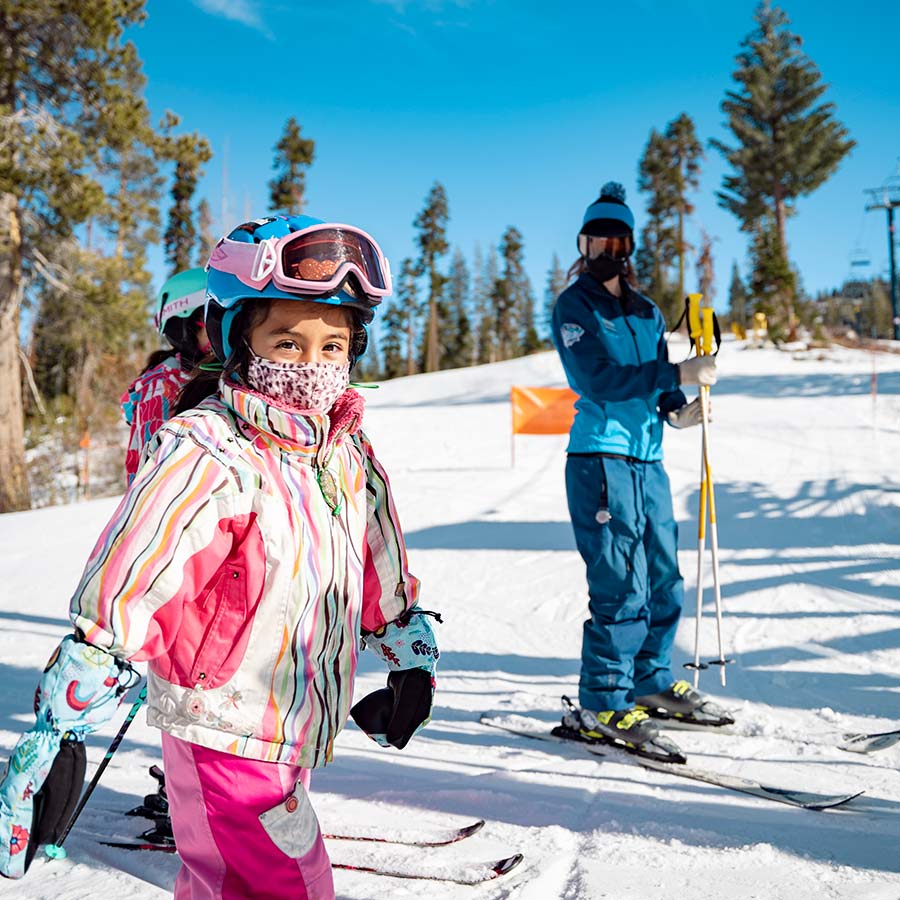 Group Lessons For Ages 4-12
Whether it's your child's first time on snow, or you're interested in their skiing or riding skills, Sugar Bowl's professional ski and snowboard instructors will help them with their goals along the way. Lesson programs focus on skill-building and fun to ensure children's success while safely enjoying winter sports. Half-day group lessons are available for all ability levels ages 4-12. For children ages 4 & 5, class sizes are limited to 3 students per instructor.

Lessons will sell-out most weekends and holidays, so to ensure availability reservations are required & must be booked at least 48 hours in advance of your arrival. Most lessons can be booked online or please call us for availability at (530) 426-9000.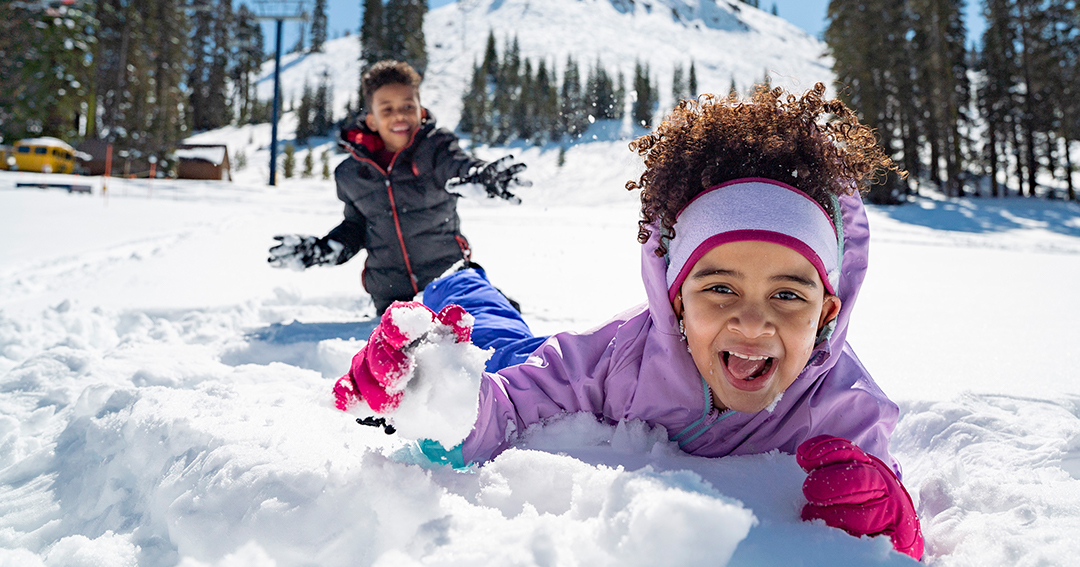 10 Kid-Friendly Sugar Bowl Tips You Need to Know
Here's your kid-friendly guide to Sugar Bowl, a complete list of tips and tricks to make your family time on the snow memorable. We'll cover everything from getting the kids outfitted, to planning your snack breaks.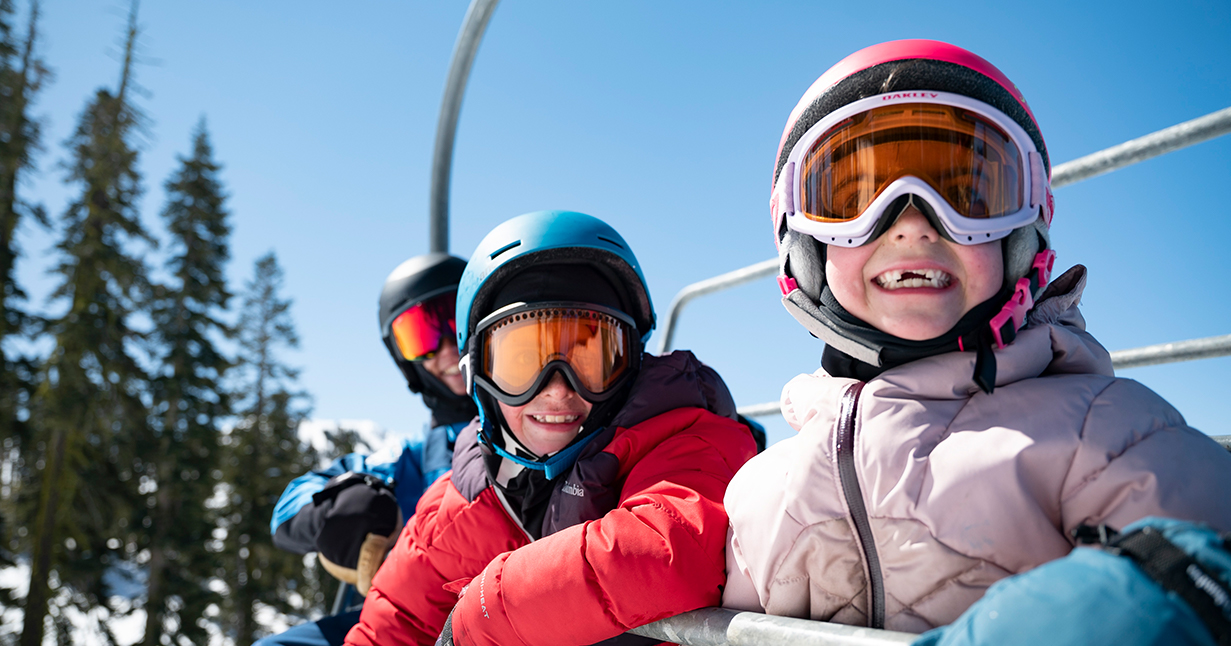 Essential Chairlift How-To's for Kids
Planning for a fun day of skiing or riding with young kids? Let's make sure you know the essentials of chairlift safety. Chairlift safety is important for kids of all ages but we have specific guidelines for children under 55" tall.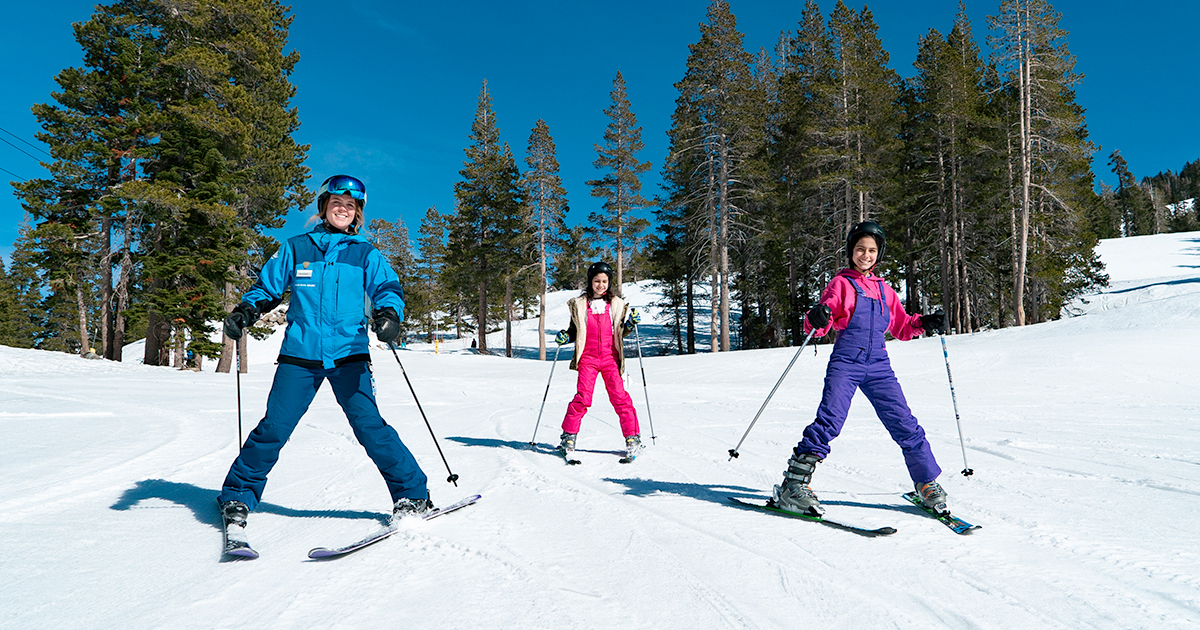 Have a Smooth First Day on the Slopes: 8 Ways
With the right preparation and a couple helpful pointers, you'll have a lot of fun learning to ski or ride at Sugar Bowl Resort. Check out these insider tips to make your first day on the slopes a success.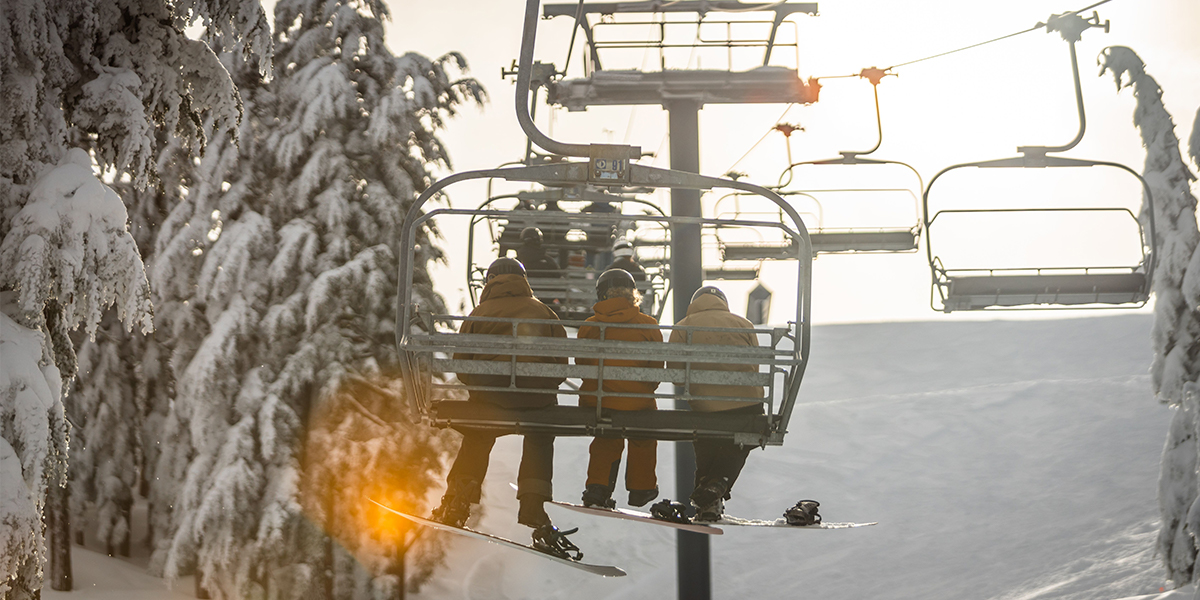 9 Reasons Locals Love Sugar Bowl
Sugar Bowl is known for its community feel, uncrowded slopes and historic charm. Donner Summit is a very special place in the North Lake Tahoe area and we are incredibly lucky to call it home. See what locals love about The 'Bowl.
Top 5 Reasons to Enroll Your Child in a Lesson
Ski School is Fun!: While learning the sport is the focus, our team knows how to transform a lesson into an exciting day on the mountain filling with snowballs, smiles and perhaps a yodle or two.
Professional Instruction: Let us do the teaching. Our instructors are trained to teach children the fundamentals of skiing and snowboarding. As we are sure you have learned with all the recent in-home schooling, there is less stress, and often kids learn best when a non-parent is doing the teaching.
Learn and Progress More Quickly: We know the tips and tricks that will help your child excel faster, whether just starting out or growing their technique.
Get More Chair Lift Rides: Lesson participants get Express Line access at lifts.
A Focus on Safety: From loading the chairlift to learning about the

Skier Responsibility Code

, our instructors teach you how to enjoy the mountain safely.
Bonus: While we show the kids a great time, you can enjoy the mountain on your own. Go ski the steeps that your kids are not quite ready for or perhaps take in a bit of solitude Sugar Bowl can offer.
Sugar Bowl places the highest priority on ensuring your child's health and safety when visiting. Specific to their lesson experience:
Children's group lessons are offered to guests ages 4-12. Sugar Bowl does not offer lessons to children under the age of 4 years old. Children must be at least 4 years old on the date of the lesson in order to book the lesson for that date.
Participants will be divided into lesson groups based on age and ability.
With a maximum class size of 3 students per instructor for ages 4-5, everyone will receive proper attention and coaching during the lesson.
Face coverings are encouraged indoors.
Questions or Reservation Assistance:

Call (530) 426-9000, option 3 to speak with a Ski School Reservations Specialist today.