Adult Group Lessons
A world-class ski & ride school
Adult Group Lessons
Sugar Bowl offers group lessons for adults and teens (ages 13+) of all ability levels!
Our instructors are certified by the Professional Ski Instructors of America (PSIA) and have the highest level of teaching expertise. They are highly skilled in turning an enthusiastic first-timer into a lifelong skier or snowboarder. Instructors can also take advanced riders to the next level while exploring some of the best spots on the mountain that only locals know about. Everyone in the lesson can access the chairlifts faster by using the express line bypassing the general line.
Lessons must be booked online at least two days prior to the lesson date in order to guarantee availability.
Articles You That Might Interest You: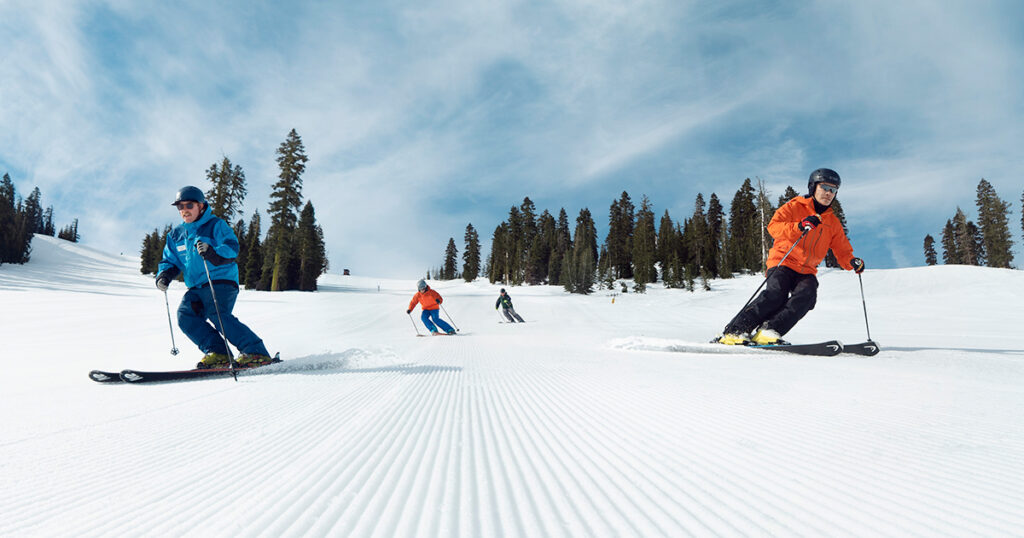 What Level Ski Lesson is Right for Me?
Our ski lessons are offered in four levels so you can join a group that's tailored to your skill level: Level 1 (first time), Level 2 (beginner), Level 3 (intermediate), Level 4 (advanced). Let's decide which lesson is right for you.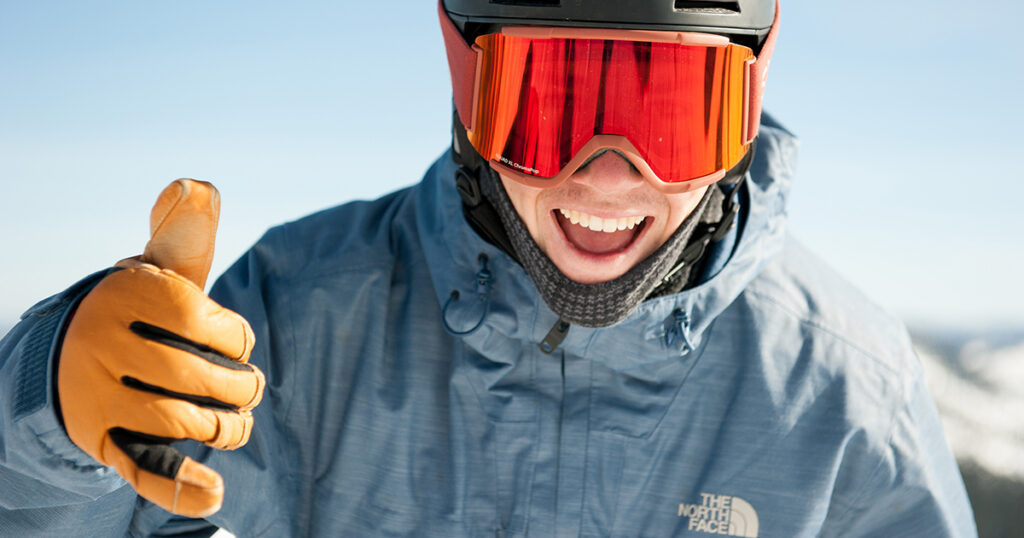 What to Wear Skiing & Snowboarding
Dialing in your outerwear will help you have a great day on the slopes. Conditions at Sugar Bowl range from blizzard days with gale-force winds to sunny spring T-shirt weather. Be prepared to dress for success in a variety of different weather scenarios.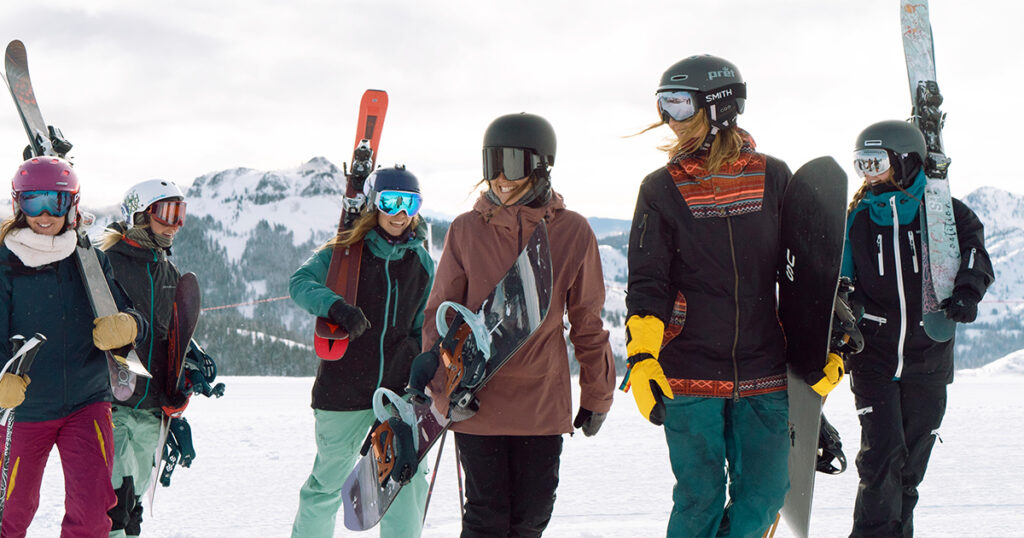 What's the Best Time of Year to Visit?
Any month of the winter season can be a great time to ski or ride at Sugar Bowl. Here's a little preview of the typical conditions we get throughout the season. Plus, check out what events we host throughout the season.
Questions or Reservation Assistance:

Call (530) 426-9000, option 3 to speak with a Ski School Reservations Specialist today.
Top 5 Reasons to Join a Ski or Snowboard Lesson
Professional Instruction: Our instructors are trained to teach skiing and snowboarding techniques.
Learn and Progress More Quickly: We know the tips and tricks that will help you excel faster than learning from friends and family.
Get More Chair Lift Rides: Lesson participants get Express Line access at lifts.
Tap Local Knowledge: Beyond learning about skiing and snowboarding, your instructor can help you explore the mountain or perhaps suggest a favorite restaurant for apres.
A Focus on Safety: From loading the chairlift to learning about the Skier Responsibility Code, our instructors teach you how to enjoy the mountain safely.
Sugar Bowl places the highest priority on ensuring your health and safety when visiting. Specific to your lesson experience:
Group lessons are offered to guests ages 4 years and older.
Participants will be divided into lesson groups based on age and ability.
Face coverings are encouraged when indoors
Start Planning For Lessons Today
Fill Out Required Form
Parents must sign a release of liability for any minor under the age of 18 who is participating in any lesson program. Forms are completed during the checkout process, but additional forms must be signed in person on the date of your lesson..
What To Pack
Sunscreen - We recommend parents apply sunscreen to their children because our staff is not allowed to.
Gloves
Goggles/glasses
Socks
Snow-pants
Jackets
Where to Park & When/Where To Meet
At Sugar Bowl we offer a convenient, dedicated lesson center, in the Judah Base Area. Head to Judah Kids in the upper Judah Parking lot. EXCLUSIVE: Judah Kids offers convenient, up-front parking for those who book children lessons online in advance on a first-come-first-serve basis..
If getting rentals, plan to arrive at least 1 hour prior to your lesson time (1 1/2 hours on weekends/holidays). Please arrive to the meeting area at least 15 minutes prior to your lesson