Bridget Legnavsky – Our New President & CEO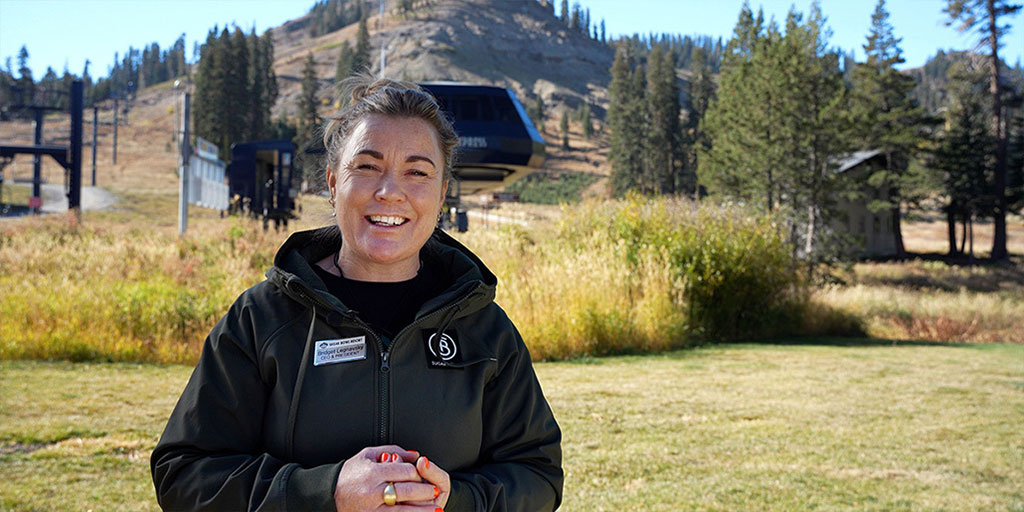 We have big news — and the dusting of snow across the mountain tops is the perfect backdrop for an exciting announcement. Change is the air, and we're not just referring to the snowflakes. We have a new President and CEO at Sugar Bowl, Bridget Legnavsky.
Bridget hails from New Zealand, where she was the Chief Experience Officer for RealNZ, a tourism company that manages multiple outdoor adventure operations. Two operations under RealNZ are Cardrona Alpine Resort and Treble Cone Ski Resort, where Bridget has been General Manager since 2014.
Bridget has recently relocated to Sugar Bowl along with her husband (Peter) and two kids (Gustav, 17 and Zora, 12). As a family, they are all about snowsports; Peter is an Olympic ski coach for their son Gustav, an Olympic freeskier in the halfpipe. Their daughter, Zora, is focused on ski racing and will attend the Sugar Bowl Academy this winter.
Are you as excited to get to know Bridget as we are? You're in luck, because we recently sat down with Bridget for a one-on-one. Check out the interview to get a sense of Bridget's enthusiasm to lead team Sugar Bowl.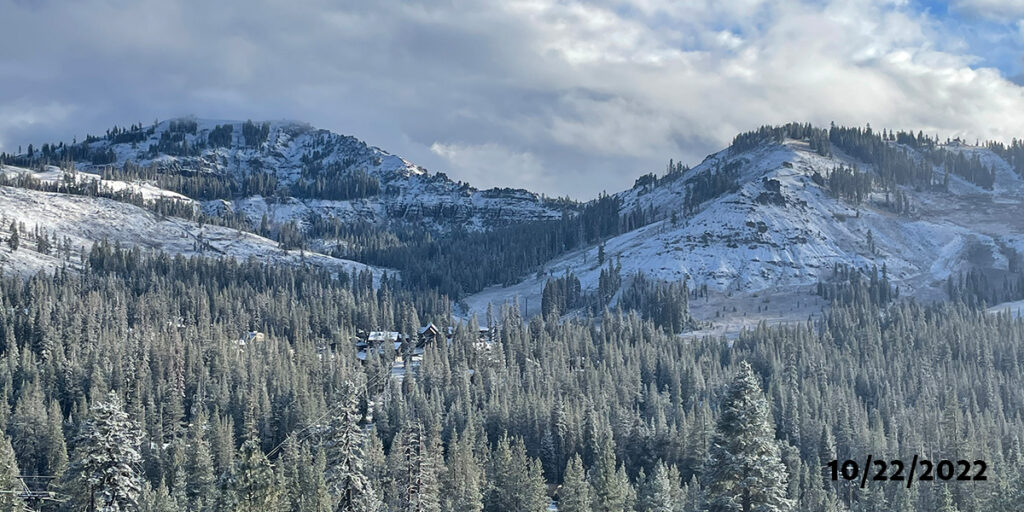 Q: How is your family feeling about moving to the United States?
"The kids are super excited. Zora especially. She thinks it's going to be an adventure. This kind of thing can be really hard— We've been in Wanaka for 30 years and we have lots of connections here, but the way we look at it, this is a great opportunity to go on a family adventure and do something really different, so we don't end up doing the same thing our whole lives."
Q: What is something that is different about skiing and riding in New Zealand that people, like myself, who have only ever skied in North America, might not know?
"One of the things that's unique to Cardrona, is the number of Olympic athletes that congregate there during September. It's quite an environment. That's how New Zealand become well-known, due to its results on the world stage in ski racing and park.
The most interesting thing, if you've never been to New Zealand, is that you don't live in the snow. Every day you drive from the town, which is literally always green. In the evenings after skiing, you play golf, go mountain biking, and sometimes in the springtime, you water ski, similar to what it would be like living around Tahoe in the summer.
Since we don't live in the snow, when you want to go to the mountain, you drive for about 45 minutes up a dirt road. Oftentimes you'll put on chains, since the roads can be quite difficult. Truckee would be similar to Wanaka, but imagine it always being as green as summertime and then you drive up to Sugar Bowl to come skiing. In New Zealand, we don't have the same kind of full immersion snow experience as you do in California during winter."
Q: Is there any jargon that gets used in New Zealand ski culture that we don't use in North America?
"I don't know but I'm going to find out really soon. I will probably say something, and people will look at me like, "what is she talking about?" That's when I'll start to work out if there is or isn't jargon.
I notice in ski culture, especially around brand voice, that it's a lot to do with generation. There's a lot of words out there like "froth" and all the words that young people are using. One thing that I've found is that if you try too hard, you come across like a dork."
Q: I heard a rumor that you speak Maori, so I was wondering how you say, "Do you want to go skiing tomorrow" in Maori?
"Kei te pirangi koe, ki te haere retireti apopo?"
And how do I say yes, I'll go skiing with you tomorrow?
You just go, "Hoake."
Q: Are you a skier or snowboarder?
"I'm a skier, long time skier. I did snowboard a bit back when I was about 20 and working in Japan. It was back in the day when snowboarding was banned from certain areas, so we were only allowed to snowboard on the beginner slopes. I had Sorels that I put my ski boot liners in because that's how we started snowboarding."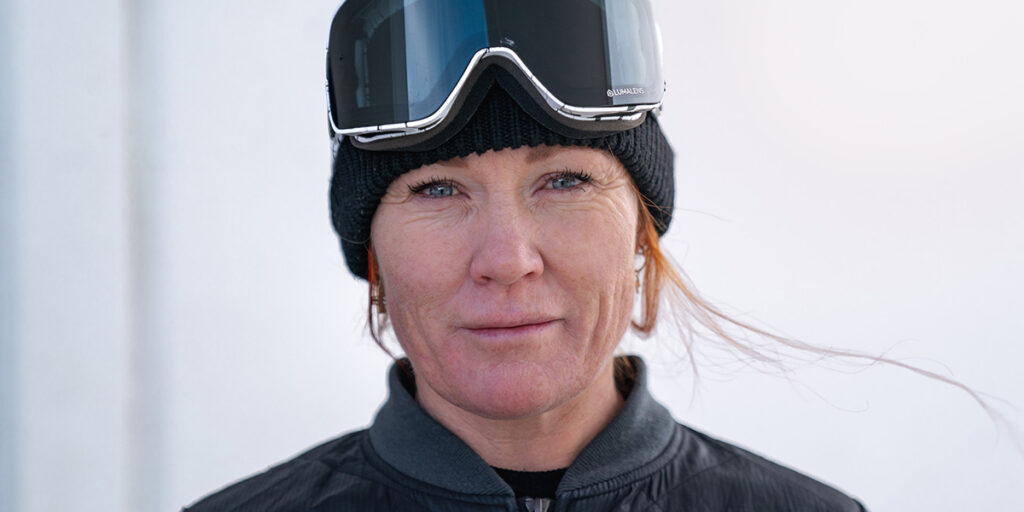 Q: Can you describe your best powder day of all time?
"I think I'm about to have it at Sugar Bowl this winter!"
Good answer [laughing]
"Yeah, it was on my birthday, and we went heli skiing with my family. The four of us went together but we can only just keep up with the kids now. We spent the whole day heli skiing in the Harris Mountains and that was pretty special. It's not always just about the powder. It's more around the environment that you're in and the people that you're with that make it really special."
Q: What is it that inspires you to come to Sugar Bowl and lead the team?
"It was a little bit of stars aligning. Someone contacted me and told me about it. After COVID, the idea of coming over to an American resort to have a look around was really attractive. I was like, "Oh hell yeah, I'm going for a trip." When I got here, what inspired me the most was the people and the place. People and place, that's always what inspires me.
I'm blown away by the commitment and resilience of the executive team. Their absolute love for Sugar Bowl — I've seen that before — I know you need that. You just can't run a ski resort like Sugar Bowl without it. It's never a one-person game, you have to have a talented and experienced team around you and I see that here.
Then, of course, I'm attracted to the style of resort as independent, small, capable of moving fast, and with quite a lot of autonomy. I love what the Sugar Bowl Academy stands for and I love what the villagers stand for."
Q: What would you say is your approach to building a strong team?
"Getting the right people into the right jobs is really important. You bring together the right skill sets and the talent, and it's about how you slot together to build the strongest pillar that you possibly can. I'm a strong believer that when people are in a space where they are happy and positive, they are more open and willing to learn, and have the opportunity to be playful, creative and innovative — that's when the magic happens.
Sometimes we forget what's important. Make sure you go out for a ski every day. Make sure you go out for a ride. Do something, no matter how busy you are. Get out and remind yourself why you're here. Stay passionate."
Q: At Sugar Bowl, is there anything that you are excited to create?
"I don't want to jump to any conclusions. I'm going to start by listening to what's going on and react. The resort has to keep moving forward so people want to keep coming back. That will be in the kind of experience they have on the hill, the way our staff treat people, the type of events we run, the food and beverage, the music — everything that makes them want to come back. I don't think there's anything mind-blowing there, but I think making sure we maintain relevancy by keeping Sugar Bowl cool is what we're all about."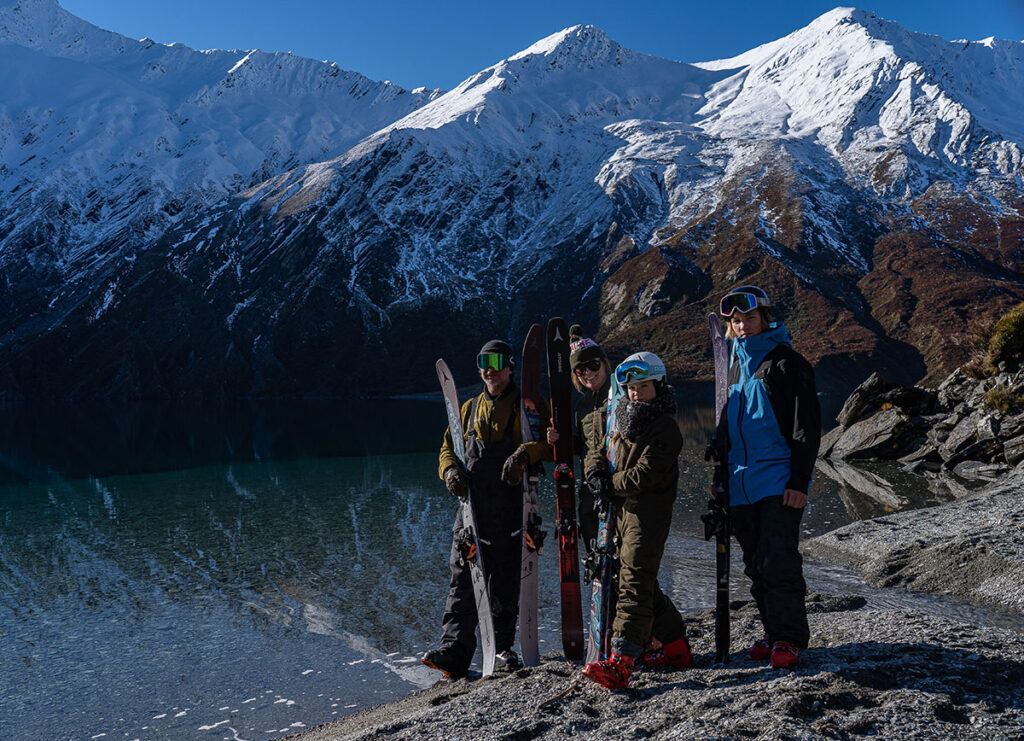 Q: What do you think your biggest challenge will be coming into your new role?
"Well, my challenge is definitely going to be cultural since I come from a different country. I've run ski resorts for a long time in New Zealand but I'm going to walk into a completely different culture and different legislation system in a different community. So, as you can imagine, over my time in New Zealand I've built up a strong network of people that support me in my staff and the community. Now at Sugar Bowl I'm going to be relying on the team around me to jump in and help. Also, obviously legislation will be completely different in the US than it was in New Zealand, so those are some of my biggest challenges. I'm going to rely deeply on the team around me to help get through those ones."
Q: Outside of skiing and riding, what would you say that you're most passionate about?
"It kind of surprises people until they really get to know me — because I can come across as quite resilient and quite strong because I, you know, have grown up in a world of ski area operations — But I love fashion.
And if you saw the number of boxes that I was boxing out now with clothes, it's absolutely ridiculous. I was sitting there with my daughter before going, thinking — I can't leave all these here because I just need to be able to wear them. I have got a lot of clothes and I absolutely love fashion. I started up a retail chain in New Zealand and had a few stores in my off time — I just love it."
Q: That is such a fun fact! I can't wait to see what fun outfits you wear this winter.
[laughing] "I'm just trying to decide whether to box my gold moon boots or pack them and carry them with me because I don't know how desperate I would be for them when I arrive."
Q: Should the community at Sugar Bowl expect any changes this season when you begin your role?
"Absolutely not straight away because the team's doing a wonderful job. I think where I'd like to start is hearing from the community. We will be reaching out and listening. I will be out and about — they will see a lot of me because I love to ski and I love to eat. So I'll be around. 
I can't wait to meet everyone and hear what they think. I will definitely be looking at opportunities around environmental sustainability because it's a real passion for me. I'll be interested in the resort taking on a stronger position around climate. The team is already moving on that — I think it's great.
But first and foremost, to get there, we must deliver incredible guest experiences. In order to focus on the guest, we must focus on the frontline staff. I'm a real believer in focusing on how the frontline staff feel about themselves in order to deliver amazing experiences to our guests."
Q: Last question, and this one involves a little bit of imagination — We're all eager for opening day, what do you picture opening day at Sugar Bowl looking like?
"I imagine standing at the first lift that opens with champagne, saying hello to everyone, high fiving everyone. The piece that I love the most is watching people's faces as they get their skis on. You can see it — It's the feeling that you get under your feet when you ski. So when you watch people go and do their first runs of the season, it's just so good. I'm looking forward to watching our team lift to it and also to going and doing some runs myself!"