My New Life Inside a Snow Globe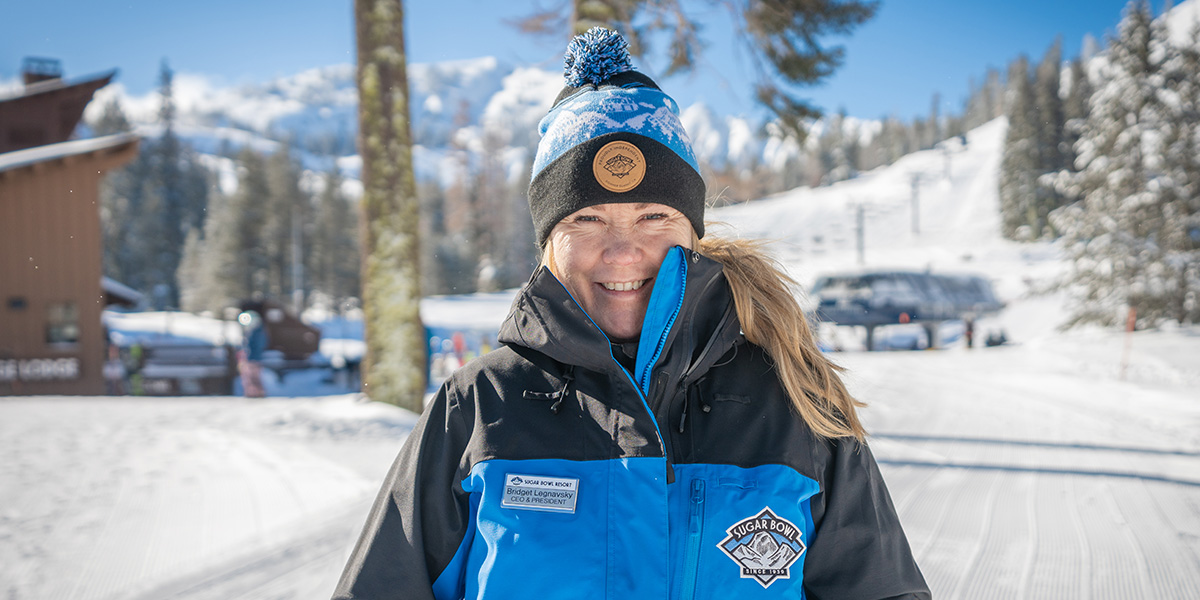 Kia Ora Sugar Bowl Family,
That's a wrap on the 2022/23 season– and wow– what an incredible and historic winter to experience as my first at Sugar Bowl. When I got the opportunity to join Team Sugar Bowl last summer, my family and I were excited by the adventure of moving from New Zealand to California. I never imagined our new home would be inside a snow globe. I have never seen or experienced so much snow in my mountain career of 35 years except for those special times I have been privileged to ski on glaciers. Before we jump into our season recap, I'd like to thank you all from the bottom of my heart for welcoming me to Sugar Bowl. It is an honor to be part of this special community.
The 2022/23 winter season was nothing short of wild. From December through March, storm after storm slammed into Donner Summit, stacking up to 797" of cumulative snowfall (over 20 meters). My first introduction to Sugar Bowl was a season that rivaled some of Sugar Bowl's deepest winters, including 2016/17 (795") and 1983/84 (829"). And I love it.
All that snow made it rather tricky to get here, but those who could make it were treated to endless powder runs. The big winter allowed us to extend the season until the end of April, and we were proud to spin the lifts over 150 days this season. One third of our operating days were powder days, which is just mind-blowing. At times the storms tested our resolve, and our community had to dig deep, relying on our passion for Donner Summit and all the gifts it provides. After nearly six months of winter, April's sunshine was a sight for sore eyes. A few blissful weeks of spring skiing were the cherry on top of an exceptionally snowy winter.
Additionally, we were thrilled to open our newest operation, Sugar Rush Tubing, which expanded our winter recreation opportunities to a broader audience. And we also celebrated Royal Gorge's 50th season. Between Sugar Bowl, Sugar Rush, and Royal Gorge, we are excited to bring three exceptional snow experiences together. 
Now that I have a proper Donner Summit winter under my belt, I'm excited to work with our team during the off season to level up the guest experience. I'm thrilled to continue honoring the legacy of Sugar Bowl while pushing to modernize and improve your time at the mountain. Look for many meaningful improvements for next season, both large and small. What those are, I can't say just yet, but I'm eager to dig in and strategize with the team.
Thank you all once again for a wonderful season, for welcoming my family to Sugar Bowl, and for loving and appreciating our team.
You are all legends,
Bridget
BRIDGET LEGNAVSKY
CEO & President
Sugar Bowl Resort | Royal Gorge Cross Country