10 Reasons to be an Instructor at Sugar Bowl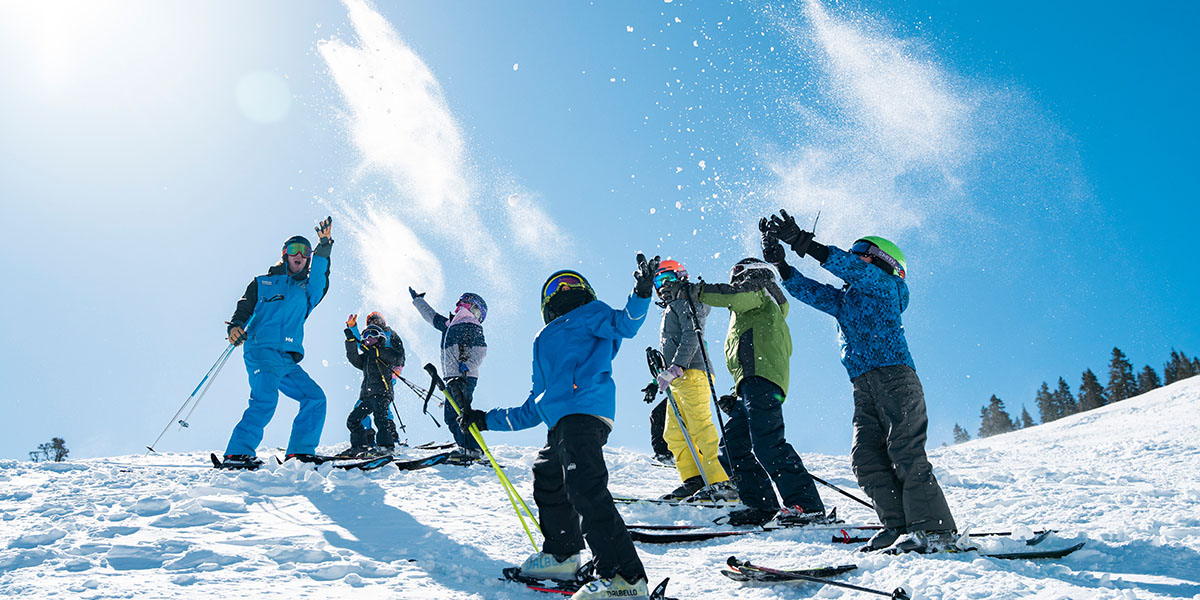 If you are a recreational skier/rider, this is your season to become a leader. Start teaching skiing and riding at the Ski & Board School. Being an instructor is a rewarding and fun way to get involved at Sugar Bowl. We have a variety of positions available, so you can find the one that fits you best. Check out these 10 Reasons to be an instructor at Sugar Bowl.
1. You can keep your day job (if you want to!)
As a Ski & Board Instructor, you'll have a somewhat flexible schedule. If your bread and butter is already coming from a 9-5 job elsewhere, being a ski instructor can be an engaging way to pick up 1 or 2 shifts on the weekends. If you're hoping to really dive in, we also have full-time roles available.
2. If you're an average human, you'll spend 30% of your life at work.
Basically, you spend a ton of time at work, so you better pick a cool job. Working in the ski & ride industry is a great way to pursue a line of work where your passion can turn into a career. As a Sugar Bowl instructor, you should expect to work hard, but you'll also have plenty of fun in our mountain playground.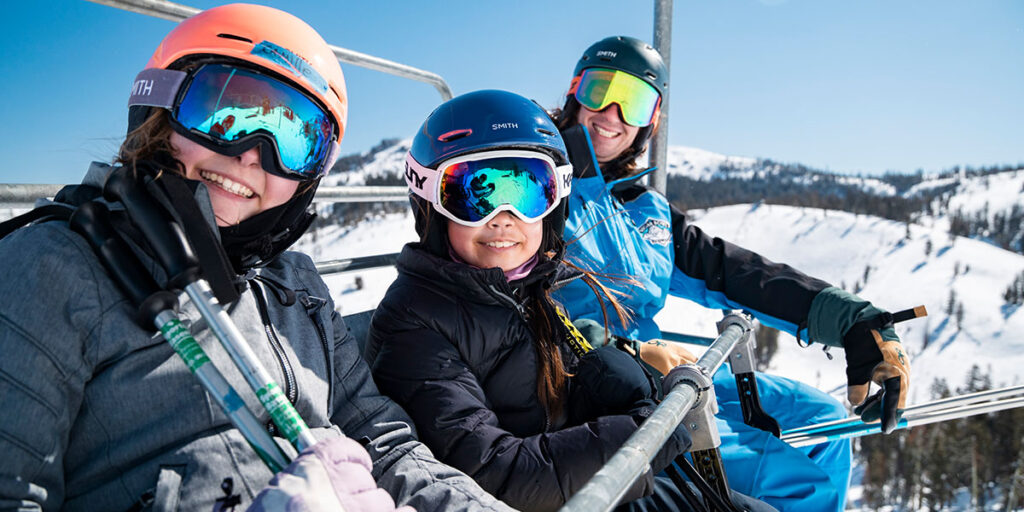 3. Get paid to improve your skiing & riding
You may not have realized it at first, but being an instructor will make you a better skier/rider. Think about it… you'll spend tons of time on the snow, working through different skills. While you're helping others progress, you'll be fine-tuning your own skills. For example, helping a skier improve their stance by increasing forward pressure in their boots will make you even more aware of your posture. All season long, while you're helping your clients level up their skiing and riding, you'll be improving your skiing and riding simultaneously.
4. Insider access to clinics and resources
One of our instructors' favorite perks is that they gain access to frequent and engaging on-the-job training opportunities with professional instructors. If you are wondering what a "clinic" entails, think of it as a bite-sized lesson taught by a senior instructor to a group of instructors. Clinics are usually hyper-focused on one skill at a time and you can expect to learn some cool tricks to integrate the skill into your skiing or riding. On-snow instructors and office staff have access to ski & ride clinics.
5. The tips don't hurt
While tipping is not mandatory, it's not uncommon to receive gratuity from an appreciative client as thanks for a well-taught lesson. If you are teaching multiple group or private lessons a day, that can really add up!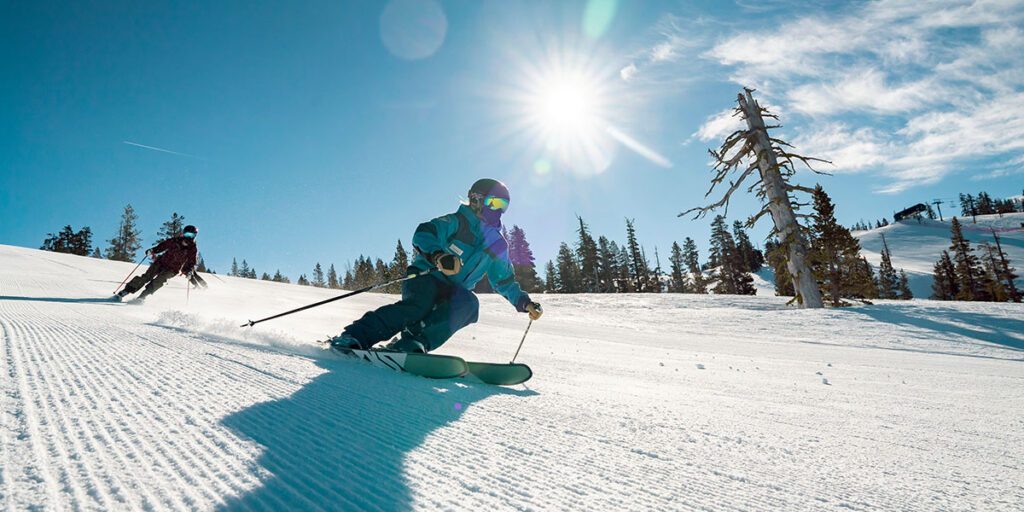 6. Learning is fun. Turns out, so is teaching.
Who knew weekend fun on the slopes could be so impactful? If you're already spending most weekends skiing and riding, why not channel your passion for the sport into teaching? You'll get to spend the whole day on the slopes, meet lots of new people who are excited about snow sports, and get paid at the same time.
7. Become part of a community of passionate skiers & riders
When you sign on as an instructor at Sugar Bowl, you become part of our team. Ski & Board School is a close-knit crew with great respect and appreciation for our fellow team members and coworkers. You're probably hoping for a positive workplace environment, but here you'll get more– we pride ourselves on building a strong community.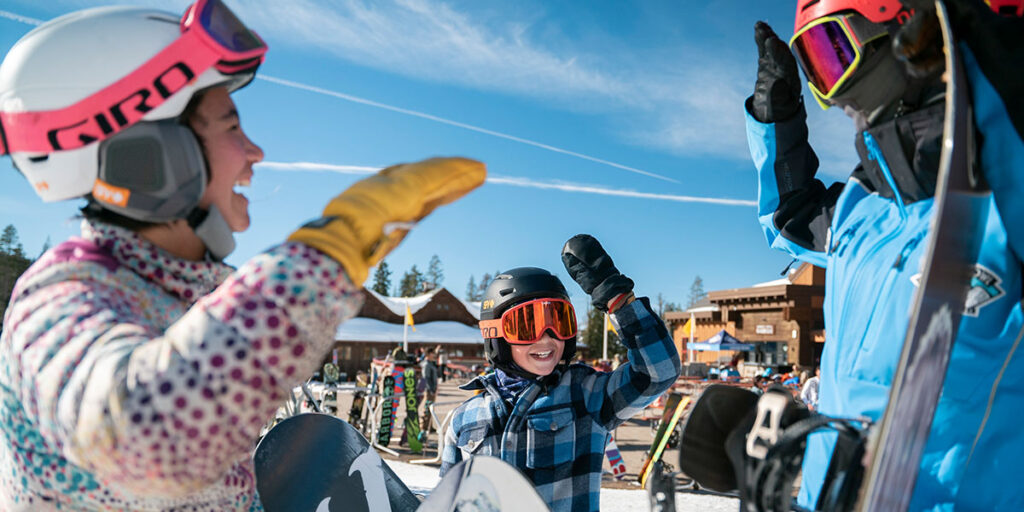 8. Earn a ski pass for yourself and your qualified dependents
Employees score a free Unrestricted season pass. Plus, you can earn passes for your qualified dependents by working at least 16-hours a week.
– If you have a spouse: that could be a savings of about $2k, depending on your pass types.
– If you have a spouse and 2 kids: that could be a savings of about $3k, depending on your pass types.
9. Pass the torch on to the next generation
You've probably spent years (or even decades!) developing your own ski/board skills. Share that knowledge with the next generation of skiers and riders as an instructor. Your guidance can make all the difference to a new skier or rider. On any given day at work, you will help your clients gain confidence, unlock a tricky skill they've been struggling with, or simply make sure they have a fun and safe experience on the slopes. Not to mention, you'll also be saving them the frustration of trying to figure it out on their own. As instructors, we gain a special sense of fulfillment in helping others reach their goals. 
10. Learn the art of teaching
We often hear that new instructor candidates feel intimidated that their teaching skills or their ski/board skills may not be good enough to become an instructor. Don't let that stop you. We welcome intermediate & up skiers and riders to become instructors in our Ski & Board School. If you know how to ski/ride, we'll teach you how to teach! We'll help you fine-tune your communication skills and train you in our instruction methods and systems. Come learn the art of teaching with us.
---
Whew… there you have it! The top ten reasons to become an instructor at Sugar Bowl. We hope you'll take this opportunity to step it up and apply for a position today. Whether you're looking for a part-time winter gig or a long-term role, join our team this winter and we'll show you what our Ski & Board School community is all about.
Available Positions:
– Ski Instructors
– Snowboard Instructors
– Outdoor Supervisor
– Sales & Customer Service