5 Reasons to Work at Sugar Bowl
More articles about:
Staff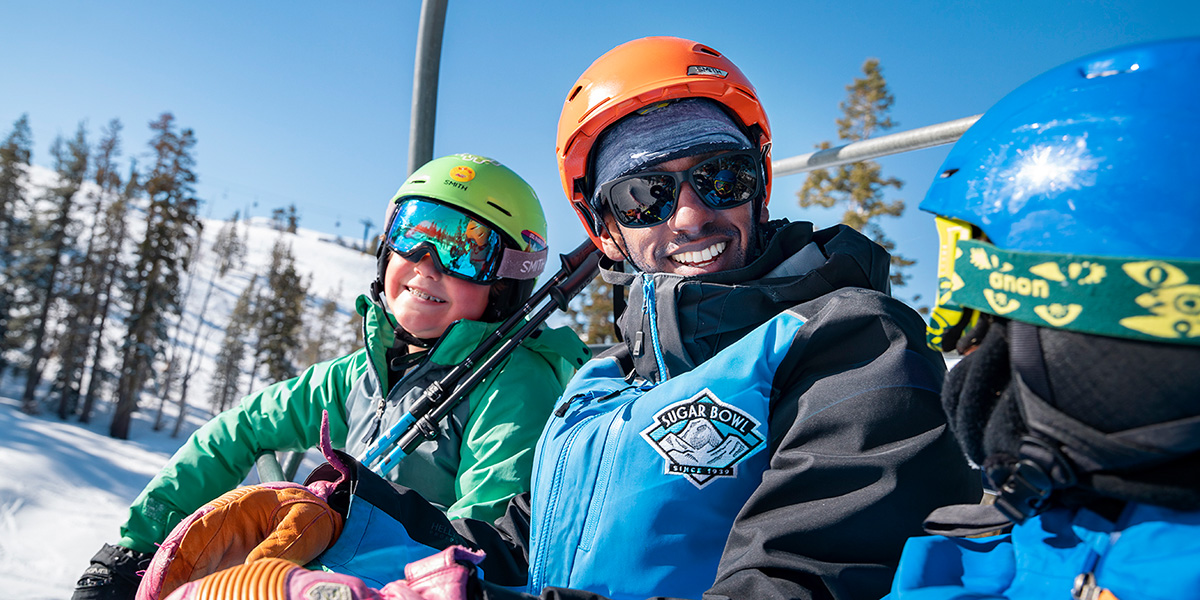 There are a lot of jobs out there, so what makes someone choose Sugar Bowl? There's something special about working at this quirky independent resort perched on Donner Summit… (Hint: it's not just our massive snowfall or legendary terrain.) Wanna know what it is? You're in luck, we've compiled our top 5 favorite reasons to be a part of the team.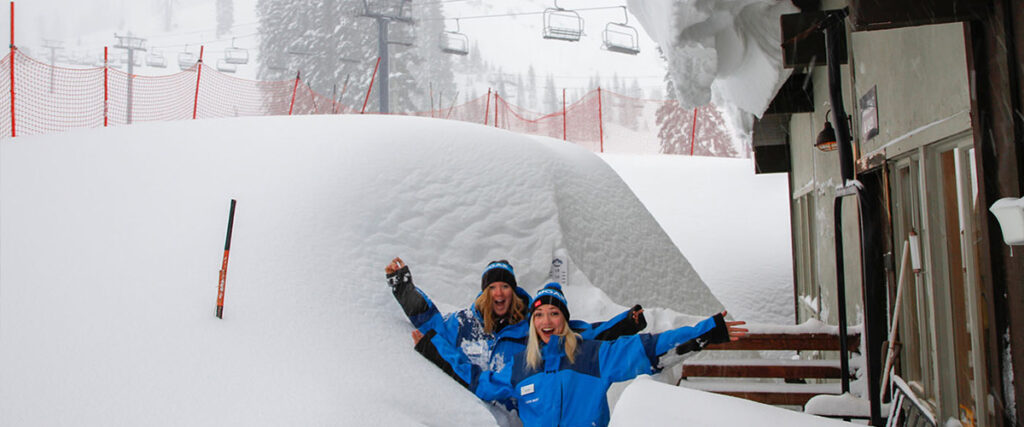 1. Skiers first, professionals second
Nearly every day of the season, employees have an opportunity to get out and ski or ride during their work day. Their manager will often be the one telling them to take lunch and get out for a few laps. If it's a powder day, don't be surprised to hear "stop typing and get your boots on." Working at Sugar Bowl is a way to integrate a passion for winter sports into a job.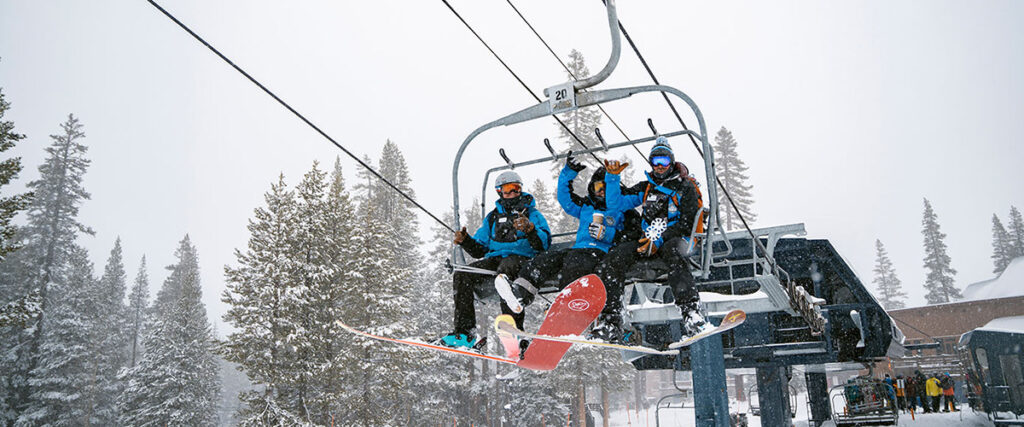 2. Expansive terrain across four mighty peaks, all on your lunch break.
The terrain at Sugar Bowl is legendary and it's fun to ride all season, in all conditions. If an employee wants to max out a quick lunch, they can often squeeze in 3 hot laps on Disney in 30 minutes. If it's a powder day, they might venture over to scope out some big honkin' lines between Sugar Bowl and the Palisades. In the spring, wide open groomers and perfect corn are the name of the game… All this and we didn't even spill the beans on our staff favorite secret zones to ski!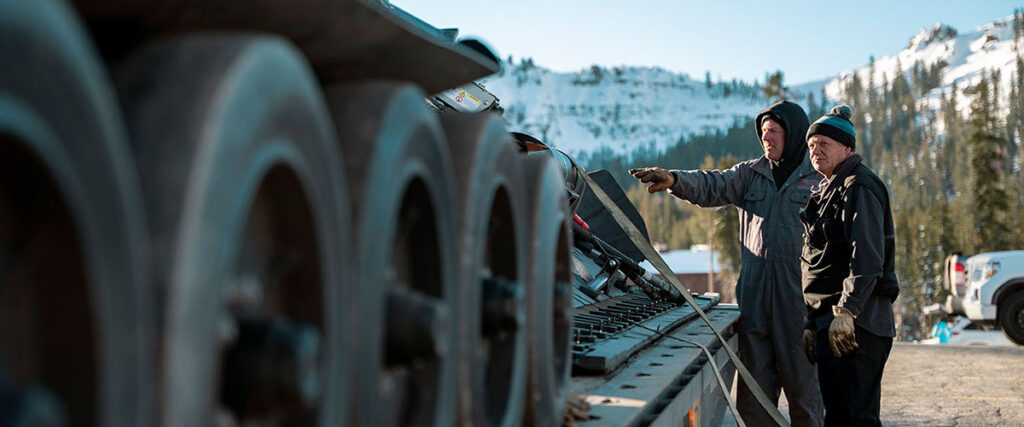 3. There's an opportunity for impact at an independent mid-sized resort.
Our base of operations is right here at Sugar Bowl, not at a high-rise office building in another state. The people who run this resort are here at the mountain nearly every day.
We think Sugar Bowl is a Goldilocks-sized company– We're not too big, not too small. We're small enough that our employees can directly see and feel the impact of the work they contribute to the resort. At the same time, we're big enough that, if we channel our resources, we have enough manpower to meet and exceed our goals.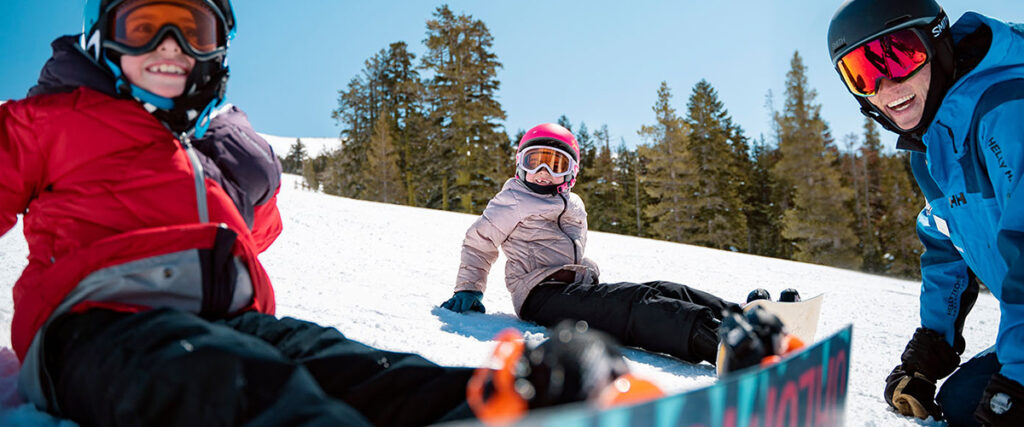 4. Plus tons of perks to sweeten the Sugar Bowl deal.
Where do we start? Employees and their qualified dependents are issued free unrestricted season passes. Additionally, all employees are granted a bundle of $20 friends and family day ticket vouchers to share. Wages have recently increased and now start at $20/hour for most positions. Sugar Bowl has more employee housing than any resort in the region, plus, it's affordable and fun. The cherry on the cake has got to be our epic employee parties, where a few times a season, we stay open outside of operating hours and run the lifts for the staff to enjoy the mountain privately.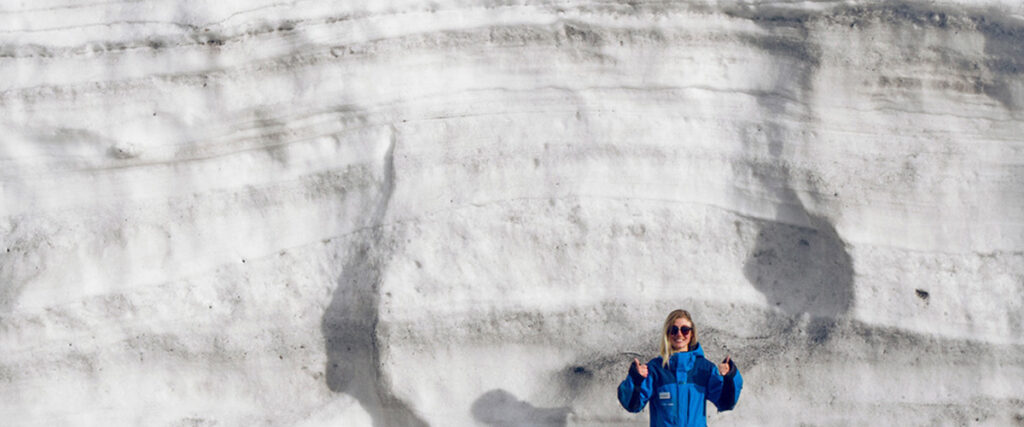 5. Of course we're a team, but we're also a community
What happens when you bring together a group of passionate mountain-loving individuals? In our experience, it builds one truly special community. From first-year seasonal staff to year-round employees with decades of experience, everyone on team Sugar Bowl is part of building up our resort's character.
What really sets Sugar Bowl apart from other resorts is our great team. We are known for regularly going above and beyond for our guests, for our genuine, friendly employees, and our desire to help guests create lasting memories. These elements are at the core of our brand and our culture. We call it "Plus One Service," a commitment to ensuring we exceed our guests' expectations.
The Sugar Bowl community is welcoming and full of opportunities for growth. The best way to describe being an employee here is "work hard play hard" which means that in addition to the duties of the job, there's also often a lot of FUN going around here too!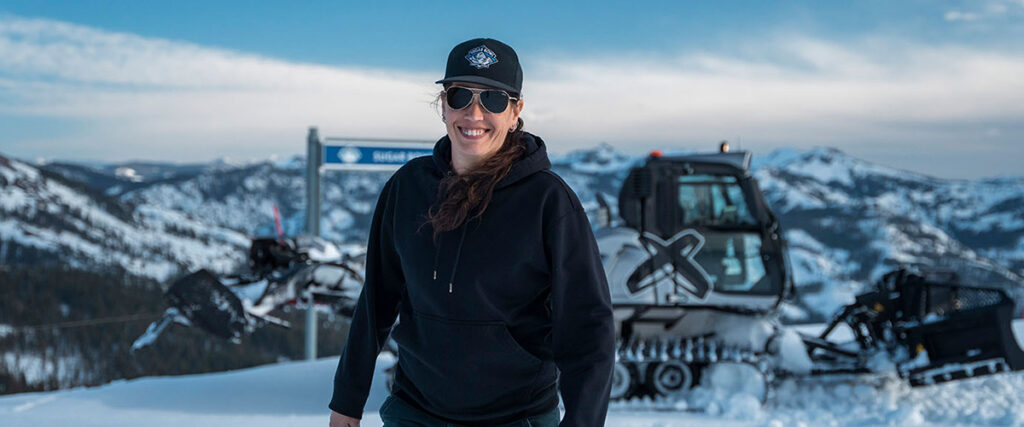 Direct from our Employees
Speaking of community, let's bring our staff into the conversation. We asked employees from a range of departments to explain why they choose to work at Sugar Bowl. Trigger warning, their answers might give you the warm-and-fuzzies, or is that just us?
Parker G, Terrain Parks Manager
"Sugar Bowl is independent and family-oriented. It's definitely not a small mountain but it still has that small-mountain community feel. I have a young family and it's the kind of place I would want my kid to learn to ski."
Sarah Duffy, Special Events & Weddings Coordinator
"I have met so many lifelong friends at Sugar Bowl, when I started here I hardly skied and I didn't know many people in the area. After two years here I am confidently ripping down the mountain with endless ski pals! Plus- it doesn't get much better than skiing on your lunch break!"
Dave Eastwood, Royal Gorge General Manager
"I work at Sugar Bowl for two reasons – the staff and my love of the outdoors. The staff is like a family and we all work as a team to make Sugar Bowl the best resort in the Sierra. The local outdoor scene is fantastic in summer and winter. Whether it's cycling, trail running, hiking, skiing or riding, the Donner Summit area has something for everyone."
Mark Beevor, Executive Director of Hospitality
"I stumbled across Sugar Bowl by accident and have found it combines my passion for hospitality and my love of the mountains. One of our values is that we celebrate resilience. When it is time to come together because of big events or big snow no one misses a beat. We are a community first and our employees go out of their way to help each other, homeowners and visitors. This is not something that is taught but rather is at the very core of everyone that works here and that's why I love it."
Joel C, Skier Services Manager
"Having worked at both large, corporate ski resorts and small, independent ski areas over the past 25 years, I can confidently say that Sugar Bowl is the best of both worlds. Being an employee here makes you a part of the Sugar Bowl family. We care about each other, our mountain, our community, and we love to ski and ride!"
Well there you have it, 5 reasons (and then some) to work at Sugar Bowl. Apply today for an opportunity to learn what else is great about our work environment. We can't wait to show you around.