A Taste of Sugar Bowl: Meet Steve Anderson
More articles about:
Staff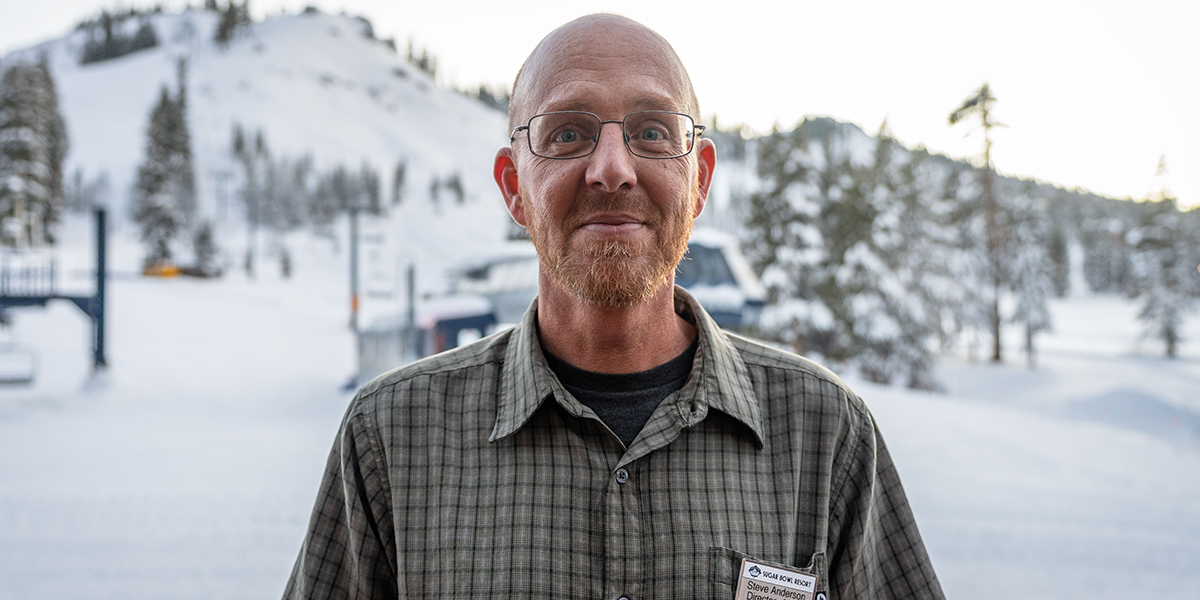 Meet our new Director of Food and Beverage, Steve Anderson. He has already brought about a number of changes to Sugar Bowl this season, so we sat down with him to learn a little bit about what our taste buds can expect. From a gorgeous new bar at our Mid Mountain Cafe and Bar, to a tantalizing new fine dining menu at The Dining Room, there's a lot of new tastes to seek out at Sugar Bowl this year. Meet Steve Anderson, the man making it all happen.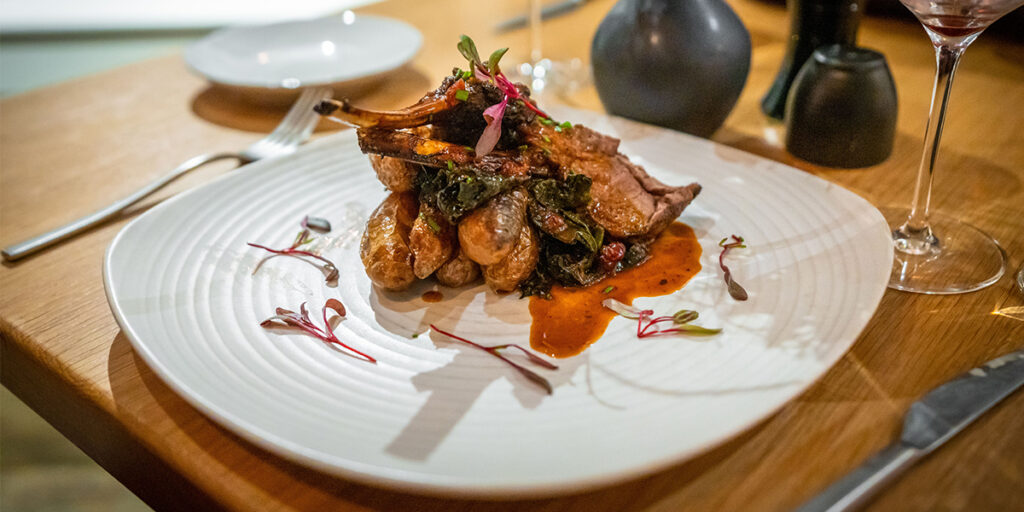 How did you end up in the food and beverage industry?
I've been in the food and beverage industry since 1989, for 33 years. I had never thought about food as a career but got a job as a dishwasher at this fine dining spot in Pittsburg. Seeing what they were doing in there, the chaos and everything, it really captivated me. I worked there for a few months as a dishwasher and then started helping out with food prepping. Then of course, as often happens in restaurants, a few cooks left and I moved up into that position.
After that I started working in French, German, Southwestern, fine dining and casual. I got my first kitchen under me in 1995 at the age of 22. I've been running high volume restaurants for about 27 years now.
I originally came out to California because my wife is a Class V raft guide. She wanted to come out here to boat and I was a snowboarder so we decided on the Sierra Nevada as a place to move. She said, "Look, I'll take the summer work while you figure out what you're going to do." I actually was food and beverage director for her raft company for a while and also ran an Italian restaurant in Kernville. Then I started working at Northstar during the winters and that's how I wound up in Tahoe.
What new menu item are you most excited about?
Super excited for Raclette Friday. It's this melty gooey cheese that we scrape off onto a selection of meats, veggies and warm bread. The venison and the scallops in The Dining Room are also to kill for, hands down. We've got a lot going on this year and with some of our other outlets, we really want to up the culinary game.
Over at Judah, there's a brand new pho and poke station. We will also be doing street tacos out of the Cantina on the sundeck.  The menu has been revamped at Mid Mountain, plus two new full bars up there. The inside and outside deck bars are gorgeous, and I highly recommend stopping there for an afternoon ski break.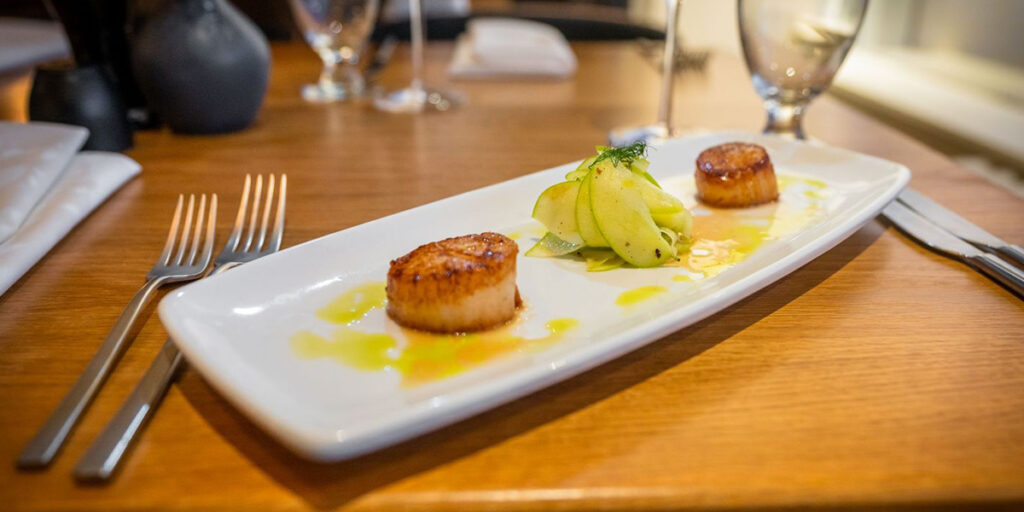 Lots of big things are happening at Sugar Bowl this year, what changes are you most looking forward to for F&B department?
Looking forward to all of it, we've got a new team of people so we are really moving forward, trying new things and seeing what sticks.  We are actually doing a really cool Nordic Bonfire event for the Villagers which should be fun [unfortunately canceled due to weather]. It's a four stop food and beverage pair. We want to push the envelope on some events like that and create some epic food and beverage events that really propel food and beverage forward.
Say you have friends or family visiting for a Sugar Bowl ski weekend. You want to treat them to a great home cooked meal after a phenomenal day on the slopes, what are you making?
We do tons of Asian and Southwest food at home. We love fresh seafood too. That's kind of our wheelhouse. I love Mexican flavors, Southwestern and a lot of Asian flavors. I mean, there are so many good things you can do with those, it's what we cook the most of.
Are there any future goals you have for the Food and Beverage Department at Sugar Bowl?
I'd love to open a restaurant at the top of the mountain. It would be amazing to have a flagship, glassed-in dining room up there. That would be a long way out, but I like to dream big.