9 Reasons Locals Love Sugar Bowl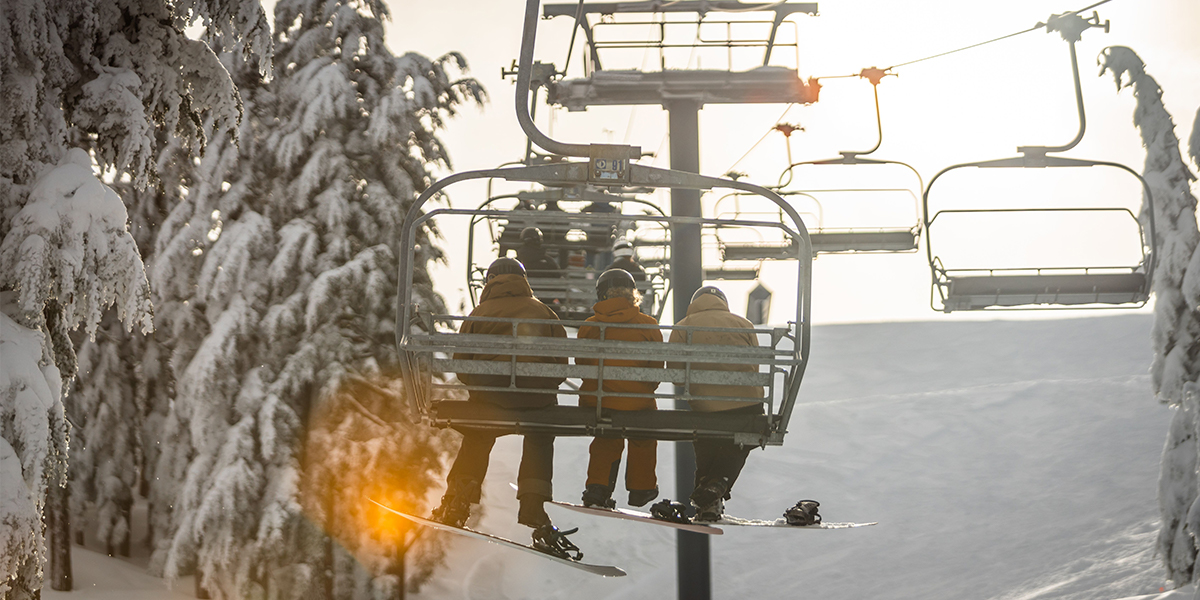 #1. Avoid Lift Lines
No one likes coming to a ski resort and spending more than half their day waiting in lines. You come to a ski resort to ski, right? That's why Sugar Bowl limits season pass and daily lift ticket sales. We believe that you should spend more time finding lines rather than waiting in them.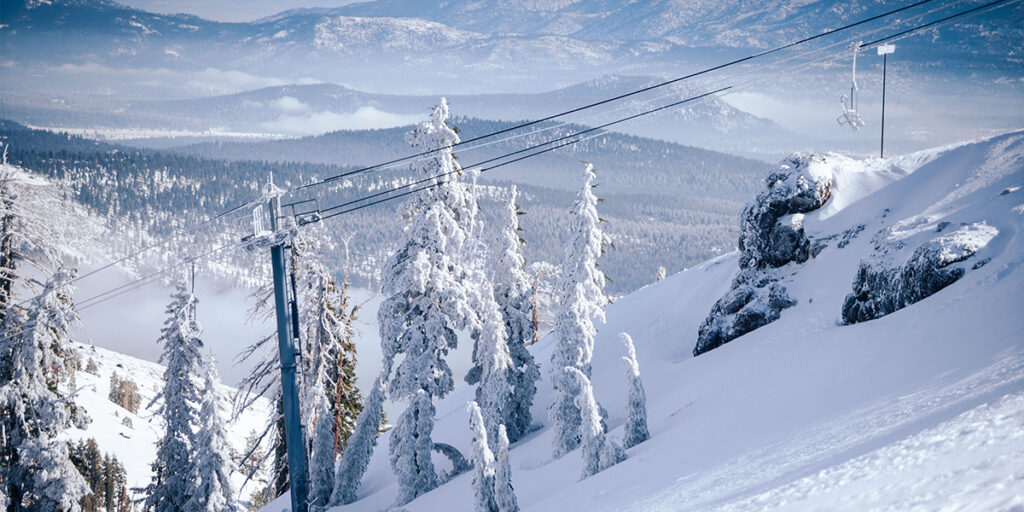 #2. Skip the Traffic
Ask any local who has driven to Sugar Bowl on the weekend. There is no feeling quite like passing by the lines of cars trying to head to other destinations. As one of my good friends once texted me, "I left my house at 8am and still got 3rd chair, man I love Sugar Bowl."
For people visiting from the other side of the pass, we are an excellent choice for those looking to avoid having to drive over Donner Summit. Avoid the traffic and enjoy a shorter drive by visiting Sugar Bowl.
#3. No Ego-Mania
While some friendly competition sure is fun now and again, constantly feeling like people are focused on one upping one another can make for an intense day on the mountain. At Sugar Bowl we pride ourselves on being an inclusive space for all levels of skiers and riders. Whether you're hucking cliffs at Crows or spending your first day on Flume Magic Carpet, everyone is welcome here.
#4.Our Friendly Staff
Probably the most frequently heard praise of Sugar Bowl is about our staff. You'll find that our employees are incredibly kind and passionate about where they work. No matter if it's your bartender, liftie or ski school instructor, you'll see our employees with a smiling face, eager to meet you and chat about all things skiing or snowboarding.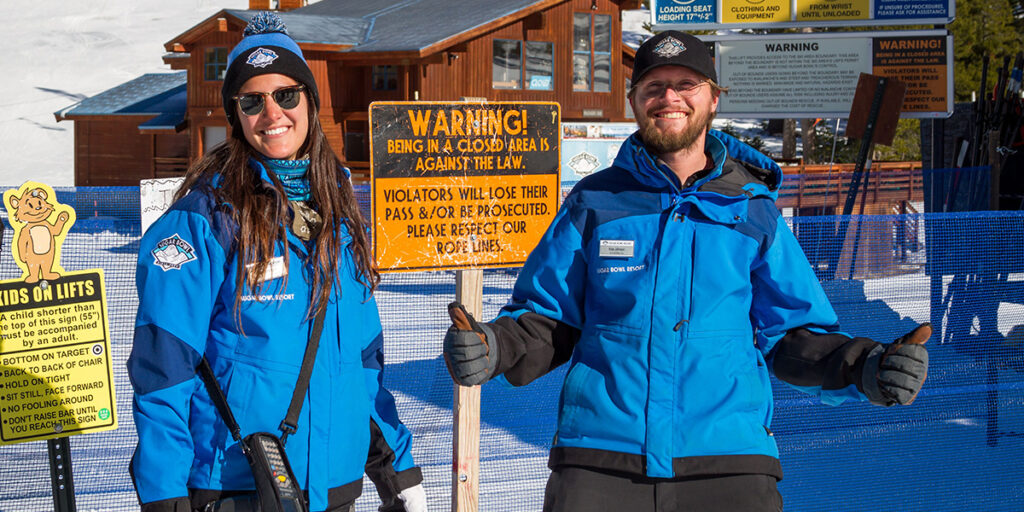 #5. Sugar Bowl Events
We host a wide range of fun events for all ages and skiing/riding ability levels. We care about our Tahoe community, so for many of our events the proceeds go to local non-profits . From our Poker Run where you ride around the mountain collecting selfies with our poker chips, to the Uphiller where people put their quads to the test, our flagship events are not something to miss. Or catch our pop-up bars, Tahoe's highest elevation bar, at the top of Mt. Lincoln. Sit back and sip while listening to a live DJ and soaking in the sun.
Then there's the Rockin' The 'Bowl music every Saturday and Sunday at Judah and Village. Come enjoy local DJs and bands while you après with your friends and family.
#6. Terrain For All
Whether it is your first day on the slopes or you've been skiing since birth, there is something for everyone at Sugar Bowl. From our Flume Magic Carpet to dare-devil cliff faces we are certain that everyone can find their flavor of fun.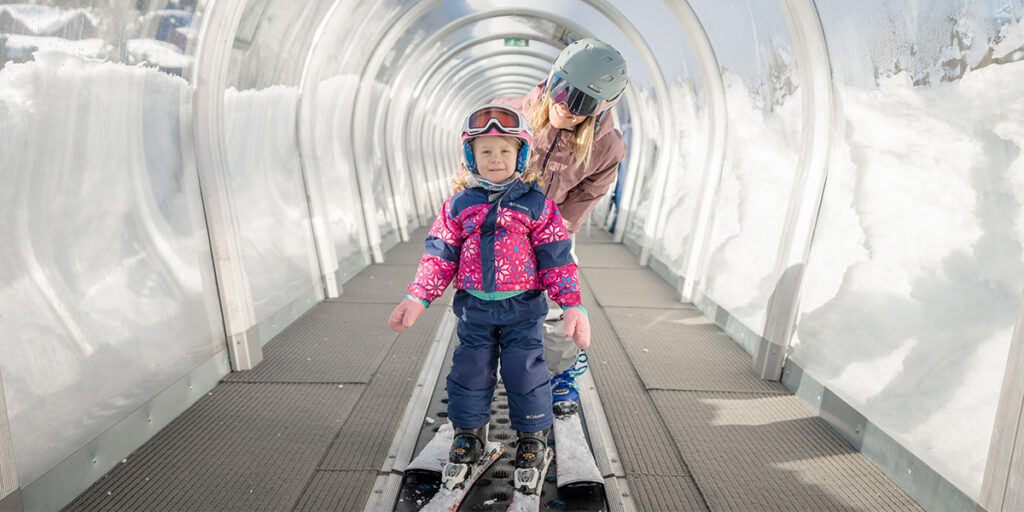 #7. The Belt Room Bar
Need a burger and fry pick me up? Thirsting for a bloody mary? Our Belt Room Bar in the Village is a well loved destination with a lot of history. The perfect spot to warm up and refuel, you'll often find it teaming with happy skiers and can even find trivia there the first Saturday of every month. Enjoy gorgeous views of Mt. Disney and Nob Hill during your afternoon après at this iconic snow-bound bar.
#8. Proudly Independent
We've been proudly independent for over 80 years. People come to visit Sugar Bowl and can immediately see its historic charm and community-based feel.
#9. Beyond Skiing & Snowboarding
We have more to do up here at Sugar Bowl than just phenomenal skiing and riding. Wanting to use your leg power to get up to the top and ski down? We offer uphill travel passes. Interested in cross-country access? Check out our sister resort just down the road, Royal Gorge. It's the largest cross-country ski resort in North America with stunning views of the Northern Sierra. Looking for a fun activity for the whole family? Slide by our newest addition, Sugar Rush Tubing for a 2-hour tubing session. Enjoy 10 lanes of tubing fun as well as a snow play area for the littles.