Sugar Bowl's Six Sweetest Photo Spots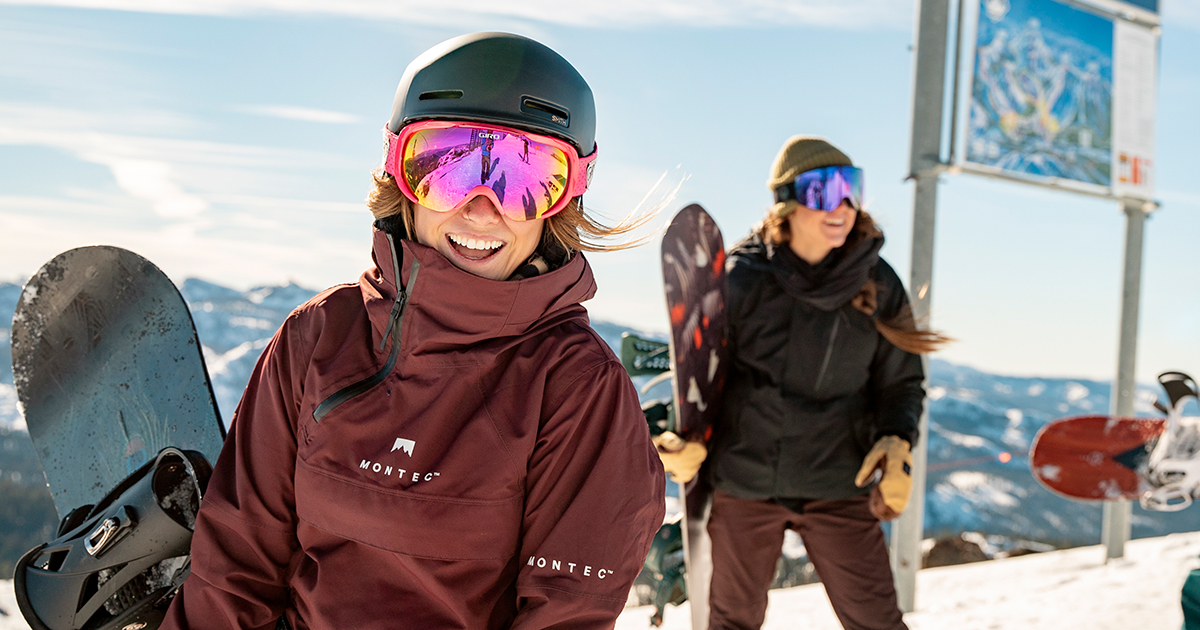 If you want to capture great memories on the mountain, don't miss these great photo opportunities.
We gotta say, while the summit of Sugar Bowl is spectacular, pretty much everyone gets off the chair at the top of Mt Lincoln, pulls out their smartphone, and poses for a group photo. Yeah, we're guilty too. Here's the thing, it's a great shot but it's time to branch out. Behold: Our selection of 6 alternative photo locations you may not have thought of, curated by Sugar Bowl's own professional photo team.
Whether you're a pro photog with an official shot list or smartphone camera hero, use these insider spots for-the-win. With a little creativity and framing, your camera roll is going to be filled with the sweetest memories of Sugar Bowl.
1. Best Shot of the Palisades (without actually skiing them!)
Head to the top of the Christmas Tree then out along Ridge Run and get the view facing back towards the STEEP east face of Disney and Palisades. It will give you the impression of being surrounded by giant peaks.
2. Best get-the-whole-picture shot
Head to the edge of the gondola parking lot (on top of the parking garage). You'll see just about everything from here: Judah, Lincoln, Disney and Crow's. Hello holiday card family portrait!
3. Capture Sugar Bowl History in the Background
From the modern day Disney lift or while skiing/riding down, you can spy a tower off to the right from the first chairlift in California still standing.
4. Best hike-to shot
Roller Pass may be inbounds, but it feels like a world away. Our "best hike-to" shot is located in the saddle between Lincoln and Judah. You can access it most easily by riding up Lincoln and skiing down Crowley's Traverse. Turn off at the obvious big elbow in the run, in the flat zone after the headwall.
A little bonus history for you, back in the era of the pioneers, Roller Pass is where the pioneers "rolled" their covered wagons over the pass on their journey westward. Just think about that if you get tired hiking.
5. Cleanest corduroy
There are two important tricks to nailing this one: Show up for first chair and make sure the terrain you pick to ski is east facing (so your shot will be in the light even when the sun is low in the sky.) The early morning light is magical off of East Face via Disney (make sure your skier model can handle it!) and the view won't disappoint either.
6. Best Pow shot
Nothing beats a powder shot from the top of Silver Belt. It's high elevation which means the it's going to receive the most and highest quality snowfall. It's got plenty of dramatic jagged rocks for snow to pile up on top of, which pretty much guarantees your shot is going to be insta-worthy.
Bonus Photo Spot
For the best shot en route to Sugar Bowl, head up Old 40 to catch a view of Donner Lake from the Rainbow Bridge. There's a handy parking area here. Text "Old40" to 855-835-5599 to be notified every time the road opens or closes.
P.S. we hope you still took a photo at the top of Lincoln. It's amazing up there!