Home of Tahoe's Palisades since 1939
Driving into Sugar Bowl, the legendary shark fin spines of the Palisades come into view. This jagged row of steep cliff faces stretches from Mount Lincoln to Mount Disney forming one of the more awe-inspiring visions of steep skiing in Tahoe. What's more, the Palisades aren't off limits, they're 100% in bounds and open when conditions allow.
Only Tahoe's Snowpack Can Open this Unique Terrain
The Palisades' sawtooth topography is unique to Tahoe and, given the severity of the terrain, it takes an exceptional season and a lot of snowfall to open them safely. Luckily, our high-density snow (i.e. Sierra cement) is ideal for plastering the rocks with a good base of snow that make the Palisades skiable when the stars align. As the snow builds on the steep rocks it creates the distinct serrated lines the Palisades are known for. Not only are these spines a blast to ski, they rival the style of big mountain lines you'd find anywhere in the world. In fact, skiers and riders from near and far, including Tahoe locals Daron Rahlves and Jeremy Jones, use the Palisades as a training ground for their trips to Alaska.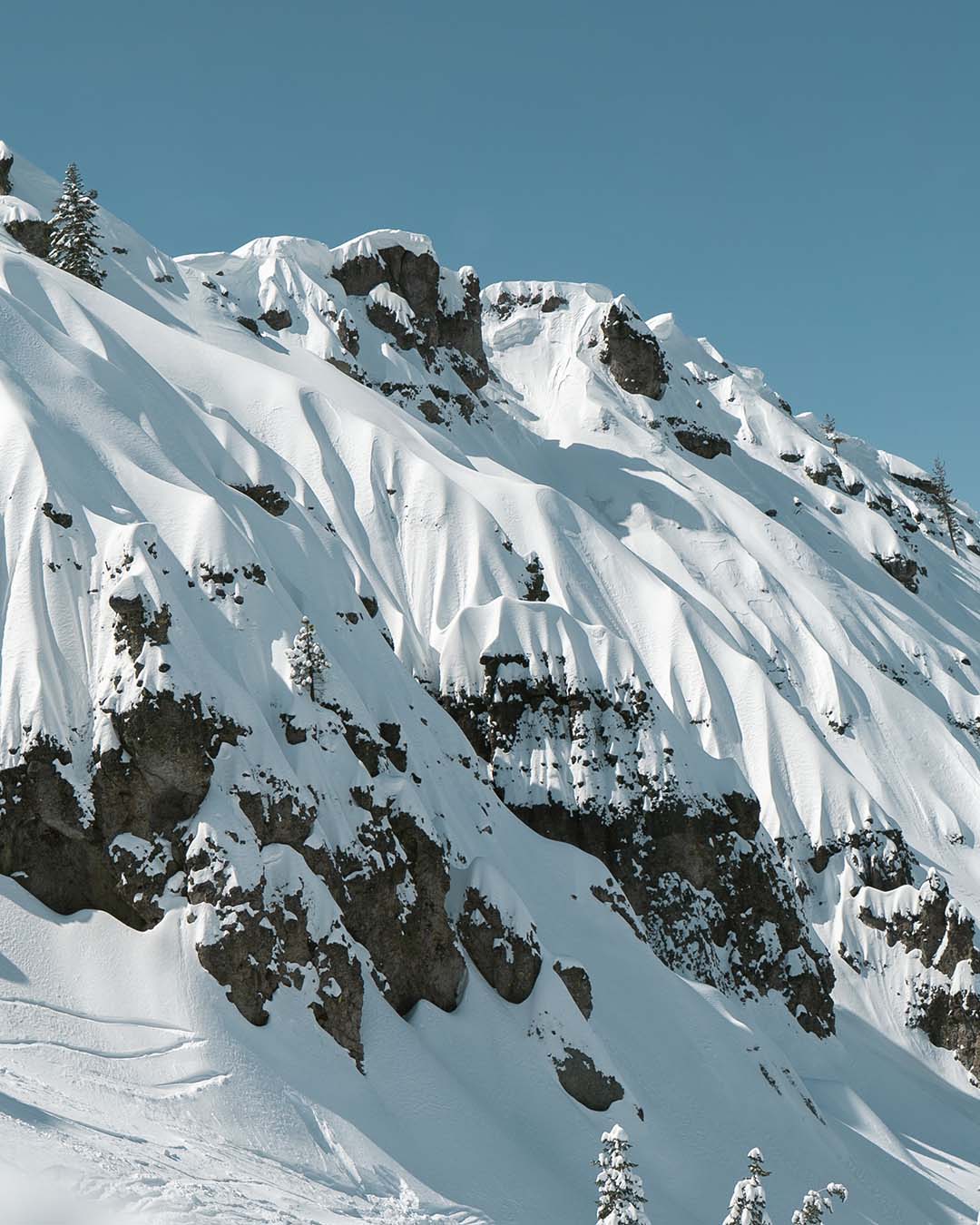 The Most Snow in Tahoe
Though Sugar Bowl isn't the largest resort in Tahoe and doesn't claim the longest runs, we command our perch on top of Donner Summit, where time and time again, every Sierra snow storm raging westward hits us first and hardest. It's no secret that our snowpack is the deepest in Tahoe.
A True Double Black
While the terrain adjacent to the Palisades on both sides (Nancy's Couloir or the '58) offers the expert skier a navigable path, the Palisades themselves are a true double black-- as unforgiving as they come in Tahoe-- necessitating tight hop-turns, point-it chutes, and/or mandatory airs. Once you make it through the gauntlet, you can "open 'er up" with GS turns of glory on the wide-open apron below.
When the Palisades Open
Keep an eye on our
conditions page
or
Twitter account
for updates on when the Palisades will be opening. When Patrol drops the rope, any hardcore skier or rider worth their salt will be lining up to test themselves against the most challenging terrain in Tahoe. Get ready for the show.