Five Ways to Avoid Crowds in Tahoe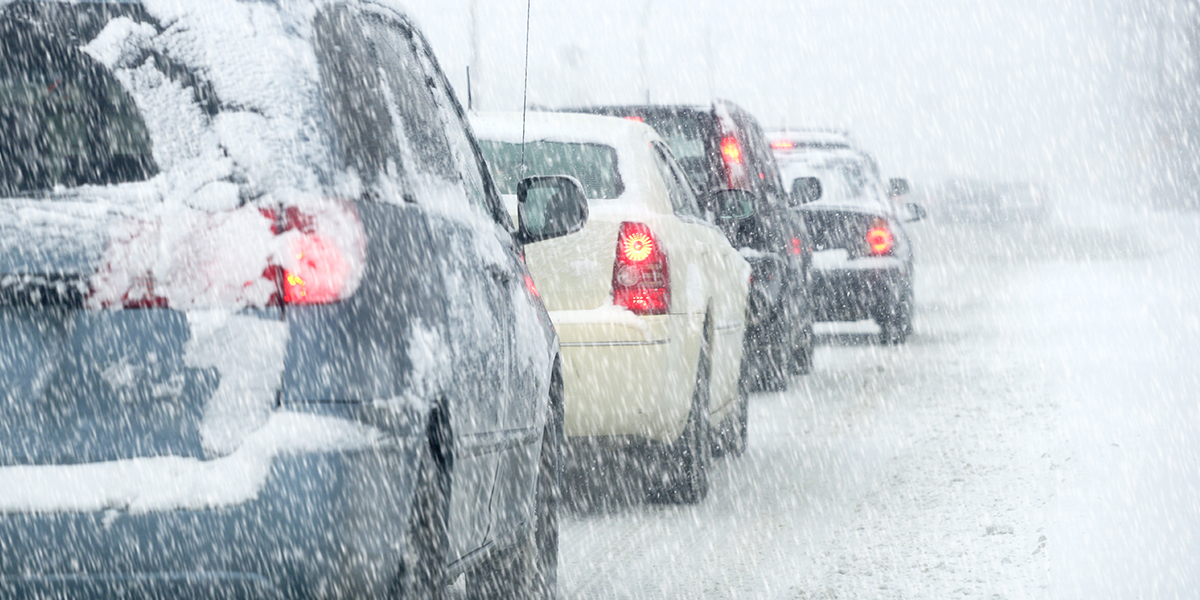 It's no secret, Tahoe is a popular place on winter weekends. Traffic can get jammed and lines can grow long. But if you choose Sugar Bowl and follow our five favorite tips, you can make lines on the mountain instead of waiting in them! (Hint: #5 is our favorite.)
1. Don't Drive Farther on I-80 than you have to.
The the closer you get to Lake Tahoe, the more congested the roads get. Sugar Bowl's exit (174 at Soda Springs) is the first ski area exit off of I-80 when driving up from Sacramento and Bay Area communities. You'll be taking your first Sugar Bowl chairlift ride while others might still be stuck in a traffic jam farther down the road. And since you'll skip that same traffic jam when your day is done, you can be home for dinner!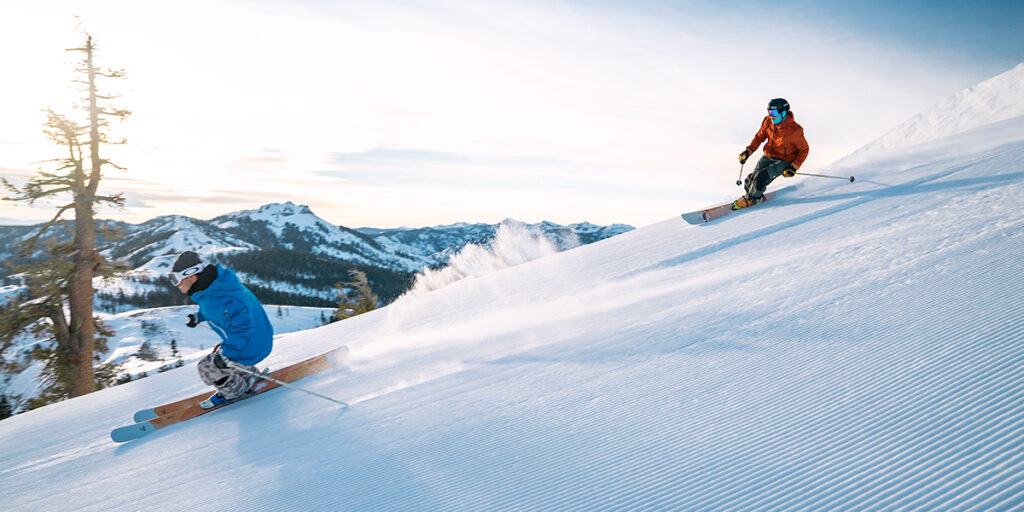 2. Nail the Timing
Let's talk about days and hours. If you want a ski & ride experience that's as quiet and relaxed as possible, you've come to the right place. Even on a peak weekend, we preserve the skiing and riding experience at Sugar Bowl by not overcrowding the resort.
Here are some ways to optimize your timing even more:
Visit midweek. Of course, midweek days – especially Tuesdays, Wednesdays and Thursdays – are the least popular days to ski or ride. You'll often score non-existent lift lines on Fridays and Mondays, too, so if you can extend or shift your weekend by a day… you might even get lonely out there.
Get an early start. Our early birds who catch the lifts at the crack of 9:00 am are often rewarded with short lines until everyone else gets themselves together an hour later. But don't kid yourself about the amount of time it takes to get on the road. Early birds are booting up in the parking lot at 8:30 am at the latest, and they've already defrosted their windshields and eaten their breakfasts. Set your alarm!
Start when others leave. Alternatively, you can opt for an afternoon start. When most skiers and riders get "lunch legs" at noon and head home, you'll be fresh and ready to go. Perks of the 12:00 to 3:00 pm ski day? You're lined up perfectly to enjoy our legendary après. Sugar Bowl hosts Rockin' the Bowl every Saturday and Sunday from 1:00 to 4:00 pm on both the Judah and Village sundecks, so wrap up your ski day right with live music and your beverage of choice.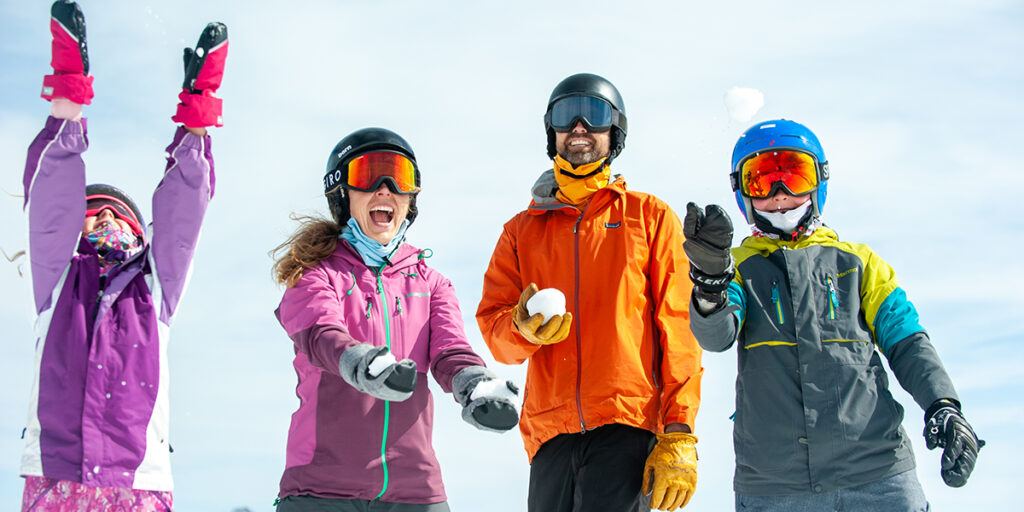 3. Really, Really Get Out of Dodge
If you're up for an adventure, here are three ways to separate yourself from the pack:
Hike for turns. Try some hike-to inbounds terrain like Crow's Peak or Roller Pass.
Extend your ski/ride day. Get your heart pumping with a lap or two of uphill travel outside of normal operating hours. Uphill travel is open from 6:00 am to 7:00 pm, as conditions allow (and you'll need a touring set up with skins.)
Head up and out. Take advantage of Sugar Bowl's open boundary policy and plan a day of backcountry skiing/riding. Avalanche training and safety equipment is recommended for any form of backcountry travel, so be sure to inquire about training with your preferred guide service. We recommend ASI (Alpine Skills International), headquartered near Sugar Bowl on Donner Summit.
4. Alpine Lodge > Alpine Start
Choose to spend the night a snowball's throw from the lift you plan to ride in the morning. Don't spend your morning driving to Tahoe with the I-80 crowd. The Hotel at Sugar Bowl is located in the heart of Tahoe's only snowbound village. Wake up slopeside, grab a breakfast burrito from the Nob Hill cafe, and still have time to nab first chair.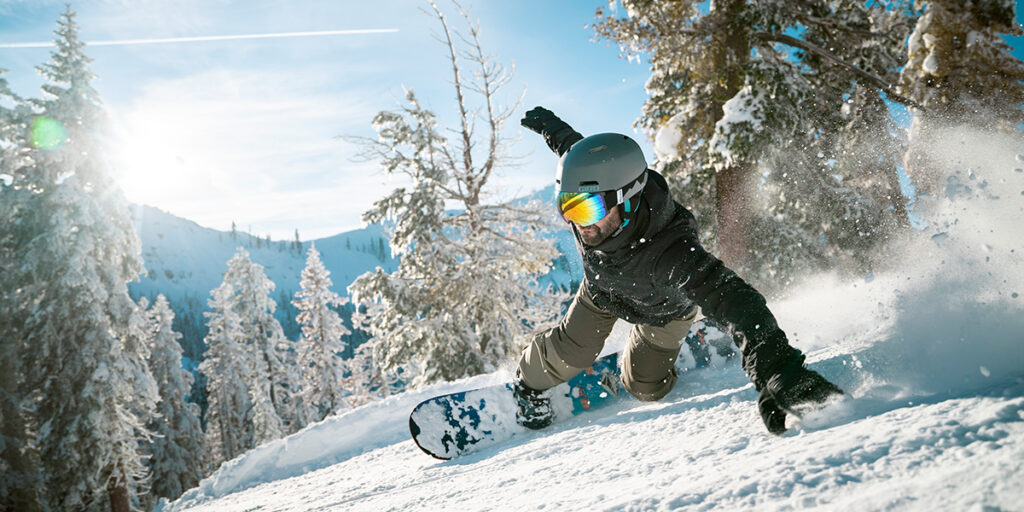 5. Choose a Resort that Manages the Crowds, so you Don't Have To
Sugar Bowl follows a simple, yet radical, rule. Each season, we choose a specific number of season passes to sell, and we just stop selling 'em when we hit that number. On top of that, we also limit lift tickets each day to preserve the on-mountain experience.
Less traffic getting here, less people in line, and less skiers on the mountain. That means more fun for you. Our proudly independent resort has been operating since 1939, and our team cares deeply about continuing our legacy of authentic alpine experience. We believe that requires managing how many skiers and riders come to enjoy our resort, every single day of the season.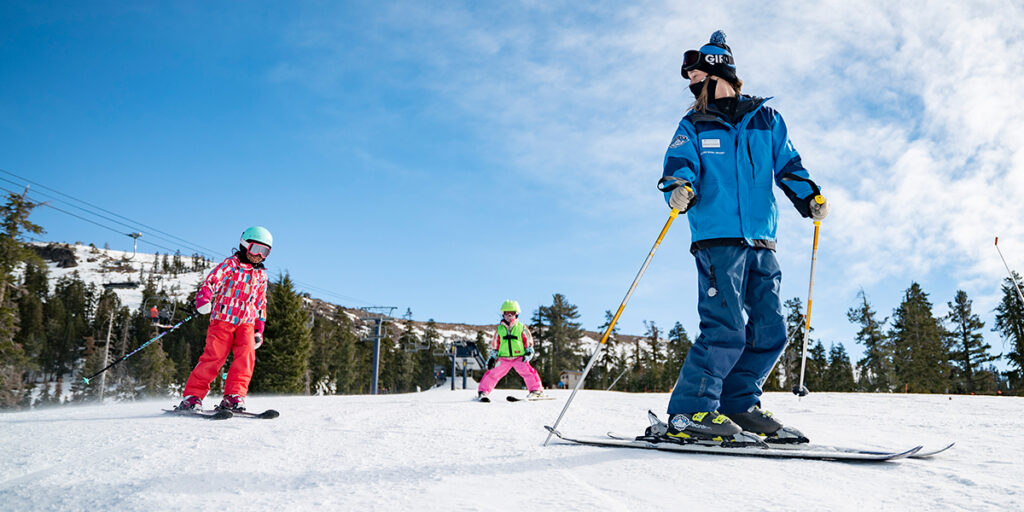 Bonus Time-Saving Tips:
Closest Parking for Ski & Board School
If you are signed up for a group or private Ski & Board School lesson, we offer free priority parking directly in front of the big white tent located near the Judah Lodge. You'll be steps away from the check-in desk for your lesson.
Reload & Go Direct to Lift
Save your ticket! If you decide to ski/ride another day, you can login to your sugarbowl.com account and purchase online. Choose to "reload your existing ticket" and you'll be ready to go straight to the lifts next time you visit Sugar Bowl, no stop at the ticket windows needed.
Beat the crowds and come see how we do things differently at Sugar Bowl. Next time you visit Tahoe, you'll be making lines on the mountain, not waiting in them.