Royal Gorgeous Welcomes New Ops Director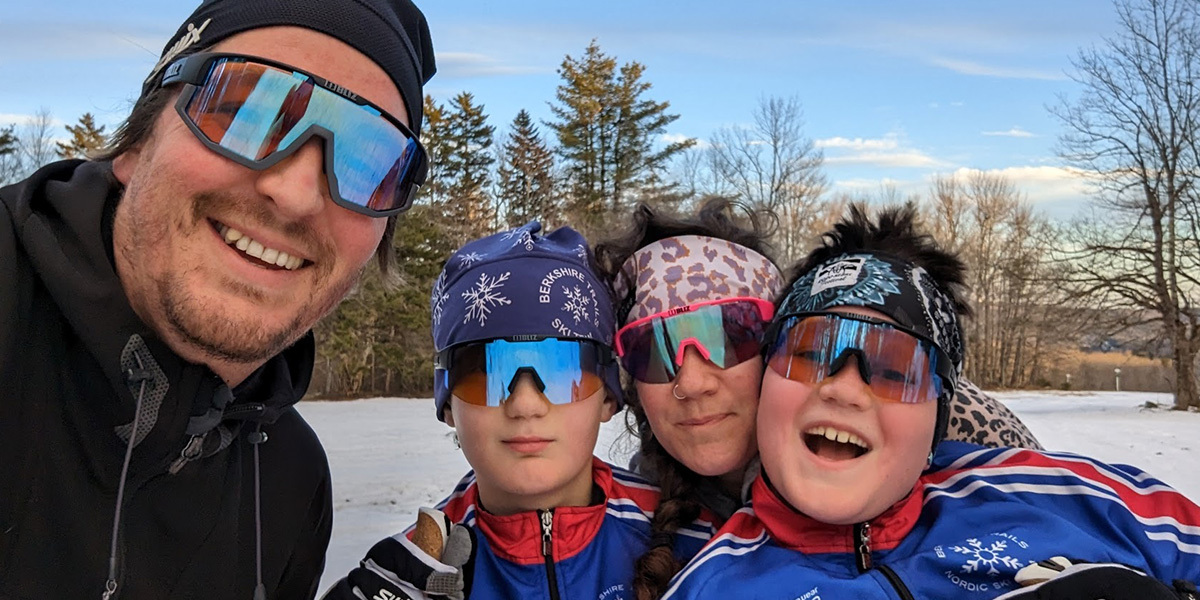 The team on Donner Summit continues to grow! We would like to welcome Thomas Miner as our new Royal Gorge Operations Director. He will be taking the helm in just a few weeks and will help Royal Gorge finish preparing for another wonderful season of cross-country and snowshoeing.
Born and raised in Massachusetts, Thomas was previously the Operations Manager at Notchview Nordic Center in Windsor, MA. During that time he was the president and head coach for the Berkshire Trails Youth Nordic Ski League. He is looking forward to moving to the Sierra with his family and making it his new home.
We are over the moon to announce Thomas Miner as our new Royal Gorge Operations Director. Thomas comes to us as a passionate Nordic skier with a background of high-level coaching and leadership, as well as Cross Country Resort management experience."
After an intense winter at Royal Gorge, the summer 'off-season' has been equally busy with resort preparation and recruitment. We've been affectionally referring to the resort as "Royal Gorgeous" after many updates to Summit Station, including building repairs and painting, new trail signage, new rental equipment, and a new groomer, which arrived early October. We are looking forward to a new chapter in the Royal Gorge experience."

-Bridget Legnavsky, CEO
Tell us about how you got into Nordic skiing.
I've been a lifelong Nordic skier. I can remember skiing in the woods behind my house on old 3-pin binding skis growing up. Back when NNN and SNS bindings were not a thing, you just had 3 pins that you stuck your big square boot into and off you went. There's also a really strong Nordic community here where I've been living in Massachusetts. Growing up, people just skied on the snowmobile trails or out in the forests. That carried with me, and I continued doing it as an adult.
My wife and I have skied together for many years, but I really got pulled back into it when my kids got excited about cross-country skiing They were out doing it as soon as they could support themselves on their own legs. That sucked me right back into the whole deal, youth events and competitions, all of it.
What made you want to work in the ski industry?
That was more of a mid-career move. My background is in operations management. Being a lifelong skier, when I moved back to the East Coast, I was running our local youth ski league that my kids were a part of for about 5 years. Then, an opportunity to run our local Nordic area (Notchview, MA) came up. It's where my family skis, it's where I grew up skiing, it's where all our high school races were. It was an ideal scenario, so I jumped at the opportunity to put my operation skills to use.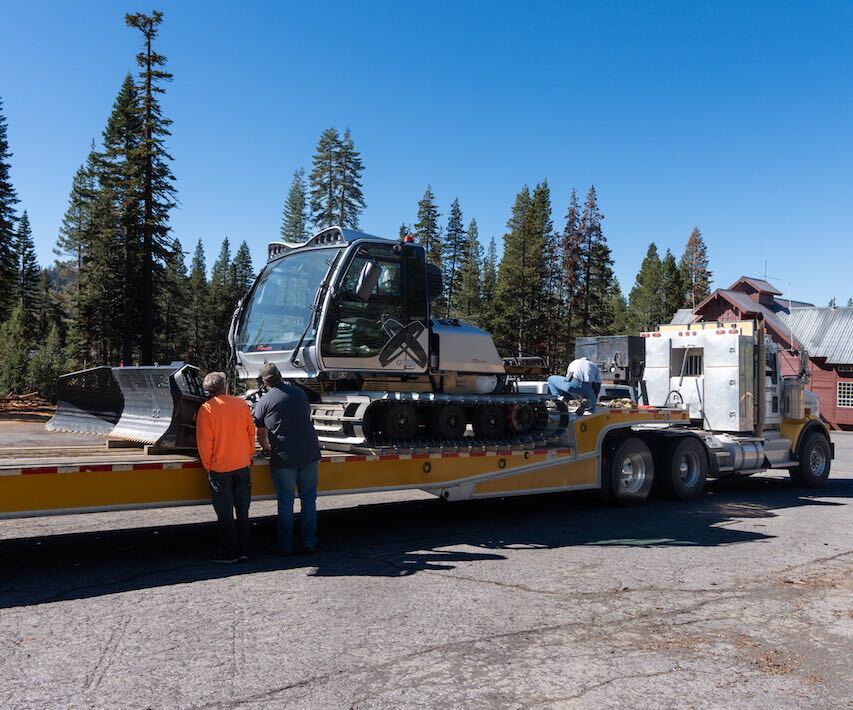 Have you visited Royal Gorge before?
A long time ago, when I lived in The Bay, sometime between 2003- 2013. So it's been 10 years or more. When I lived in The Bay, I spent a ton of weekends in the Sierra, it has to be one of the most beautiful places on earth, I think. I fell in love with Royal Gorge, and I'm super stoked to get back.
What aspect of your new role at Royal Gorge are you most looking forward to?
Besides it being one of the most beautiful places to ski? When I was talking to Bridget and Jenna, it was clear that they have been working to build a top-notch team and culture, and that is important to me, finding a fit like that. Then there is the history of both Sugar Bowl and Royal Gorge. Sugar Bowl still being independent, and approaching, what, 85 years in operation? What a legacy and a pioneering spirit! Royal Gorge has been around for 52 years, and all of that passion and legacy together is a very strong thing to be a part of. I am very excited to be involved.
Are you looking forward to relocating from the East Coast to Tahoe?
Yes, I'm moving over soon, and the family will follow in a couple of weeks. It's really exciting to be getting back to the Sierras. Kind of like a homecoming, I still have a lot of friends out in the Bay Area. On top of that, my family and I recreate a lot. Hiking, camping, fishing, biking, so there are endless opportunities across the Sierra for all of that, which I'm looking forward to. And I guess the skiing is pretty good (laughs).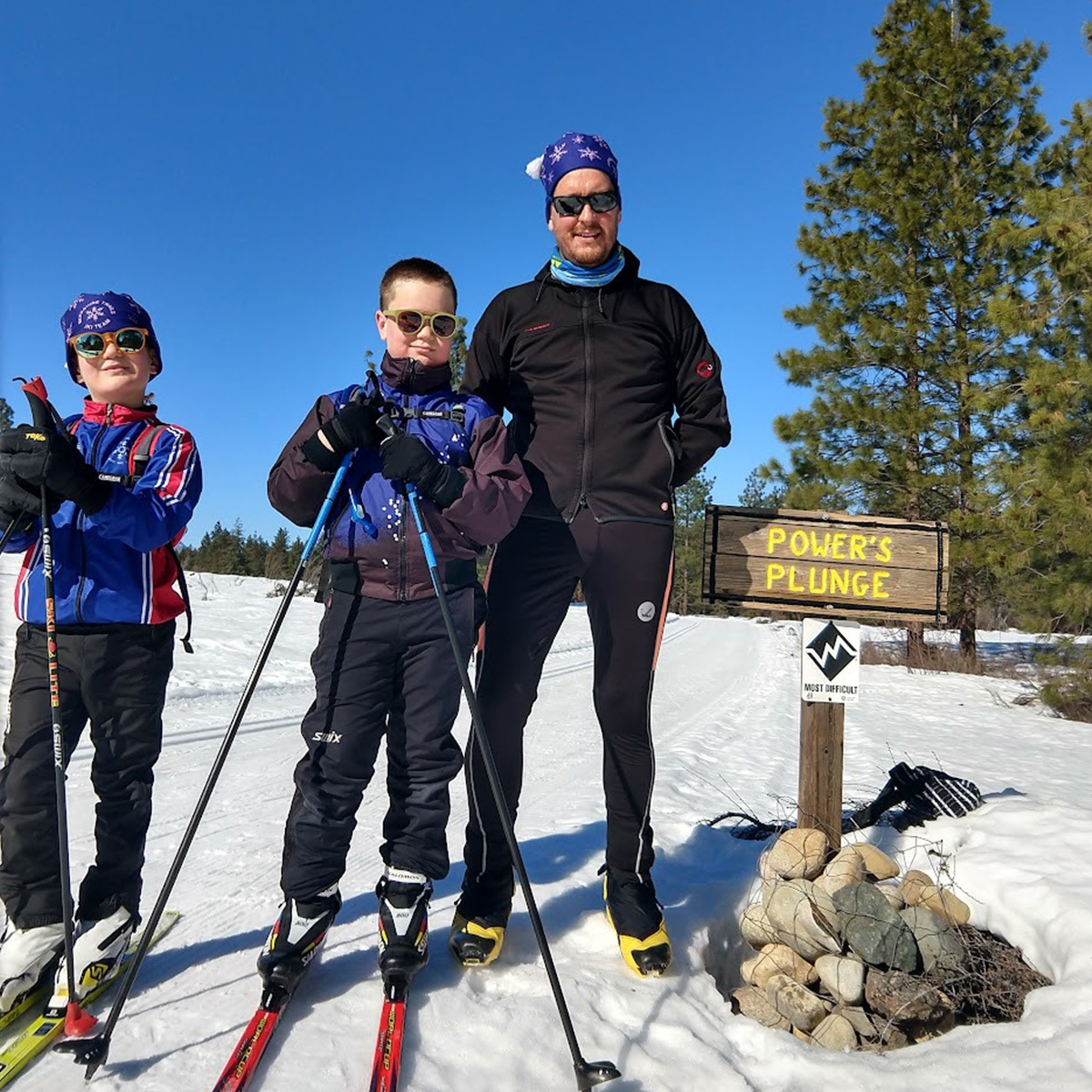 You have some background working races, do you have any favorite experiences?
Working at Notchview we organize a lot of races. My favorite that we host is called 'The Bread and Jam Race' and it's called that because all the prizes are donated by the racers. Typically loaves of bread, jars of homemade jam, stuff like that. So you have a huge age range from 7-year-olds to 70-year-olds racing and it brings the whole community together. It's a great end-of-season community event.
In dreamland, where anything is possible, is there something you would like to bring to Royal Gorge?
I would love to add a biathlon program at Royal Gorge. Pair that with bringing in some high-level competitive events and super robust youth programming, and we will be on fire over at Royal Gorge.
When you're in the groove out on the track, what theme song would be playing?
Oh man, what a question! Probably some Rage Against the Machine.
What does a perfect day of Nordic skiing look like for you?
Probably a quality ski day with my family. Maybe a skate in the morning for some cardio and then some classic touring in the afternoon. Maybe rip some turns at Sugar Bowl before dinner. It's hard to get our schedules to align so it would be great to have a day all together like that and then do dinner. Possibly some Apple to Apples afterward although Uno is my youngest one's favorite.
Any advice for folks looking to try cross-country skiing for the first time?
Go with your friends and take a lesson. That's the thing to do. And then hit the trail. Friends will keep it fun, a lesson will make your day so much more enjoyable. Even just 40 minutes learning how to move your body correctly, you'll enjoy it ten times more.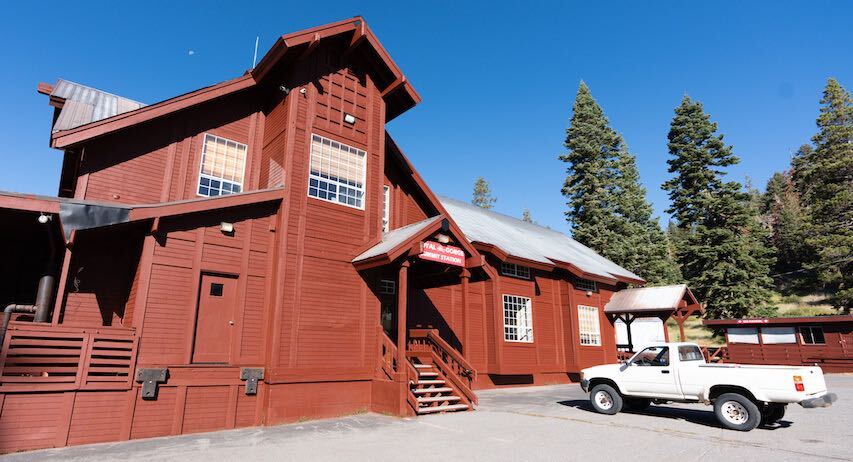 Royal Gorge Upgrades & Repairs
New Prinoth Husky groomer
Building repairs
Fresh paint job on buildings
New trail signs
New rental equipment
New food & beverage options