Ski Date at Sugar Bowl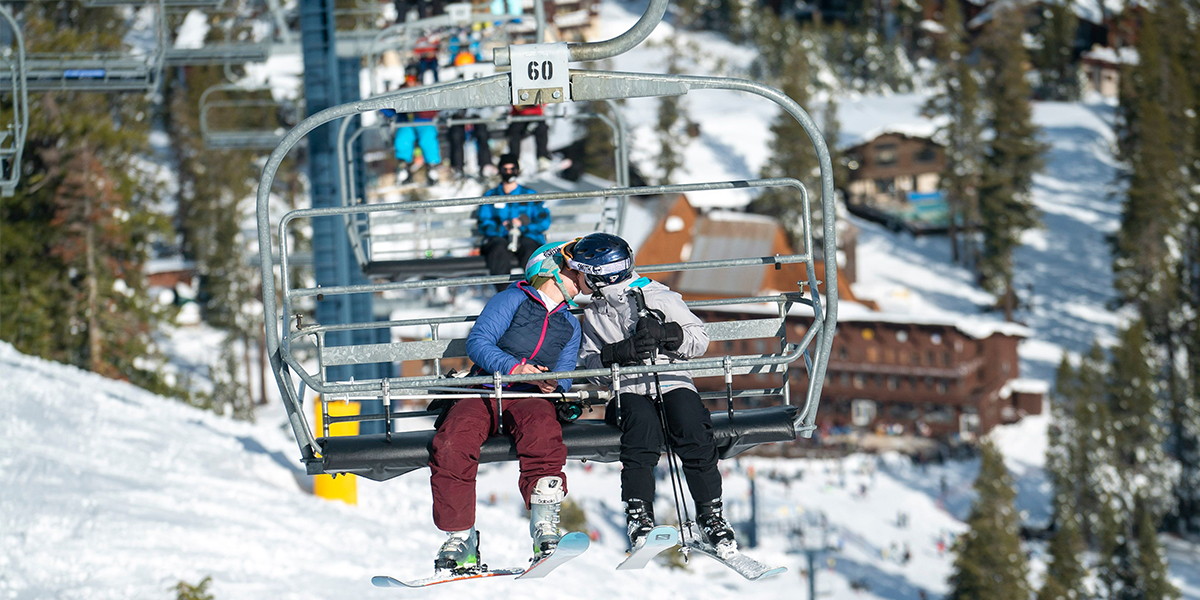 Want to shake things up for Valentine's Day? Why not spend the day skiing or boarding with someone you love? Whether it's Galentines Day après or chairlift rides with your life partner, a day spent on the slopes is a fun way to make the holiday memorable. Roses and chocolate dipped strawberries are out… ski laps are in (or heck, do all three).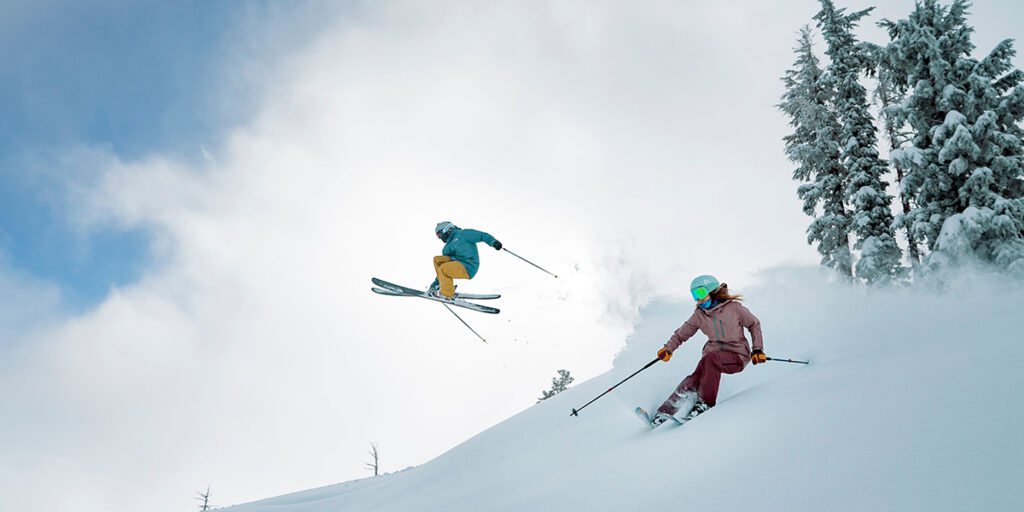 Take the Gondola over to Sugar Bowl for an intimate, unique way to get to the resort and enjoy the ride sightseeing the mountain from afar. If you want to pull out all the stops, pack some breakfast burritos to surprise your partner or pal. Or maybe a thermos of hot coffee to sip on. It's the perfect way to start a lovely ski day.
After you disembark from the Gondola head on over to the two lifts in front of Village. Are you having an easy beginners' day? Hop on the Nob Hill chair lift for a great beginner's spot to start the day. Looking for something with a little more challenge? Jump in line for Mt. Disney Express and let it whisk you up the mountain.
Some all-star moves you can pull out throughout the day to make it a memorable one:
-Pack some easy-to-share chairlift snacks: everyone loves snacks, especially while skiing or snowboarding. Bring a chocolate bar, some cheese sticks, and salami slices for an easy chair-lift charcuterie
-Rent or borrow a portable fire pit, grab some camping chairs, and pack a tasty lunch to make a great tailgate hangout. Feeling extra fancy? Bring the camping stove and cook up lunch or some hot bevies. Can't beat an afternoon hot cocoa break.
-Dress up! Put on some glitter (biodegradable of course), funky costume pieces, Hawaiian shirts, or whatever you feel is fun. Hitting the slopes in silly styles is always memorable and makes for great pictures.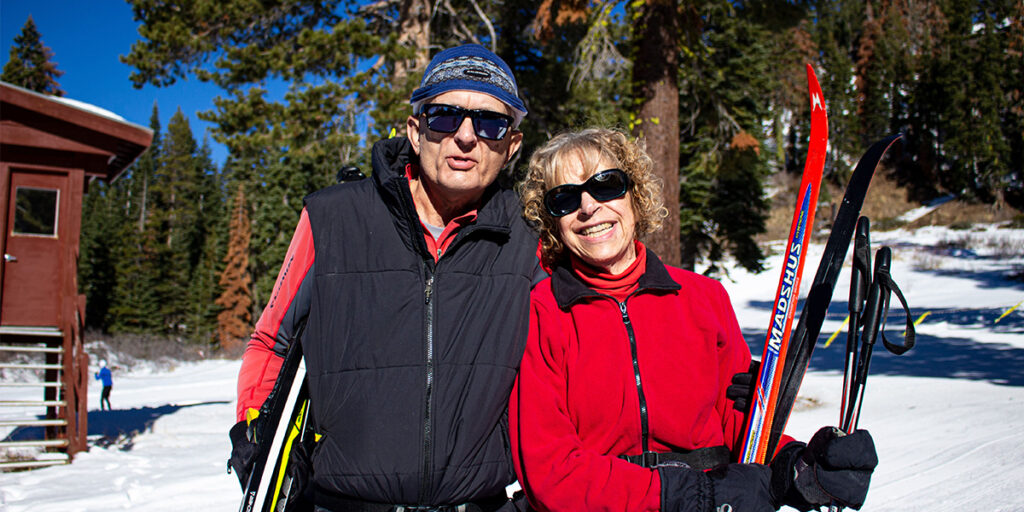 If a day of cross-country skiing sounds like more of your style, don't forget to check out Royal Gorge. Skate out to one of the warming huts for a gorgeous view to enjoy with your Valentine's Day buddy. Enjoy some of Royal Gorge's famous cookies as a treat at the end of the day.
For those that are season passholders at Sugar Bowl, we will be hosting an early up on Valentine's Day morning. Come enjoy fresh tracks before the mountain opens to the public. We will be spinning Nob Hill and Mt. Lincoln Express at 8am. Grab hot coffee and tasty treats at Mid-Mountain in between runs!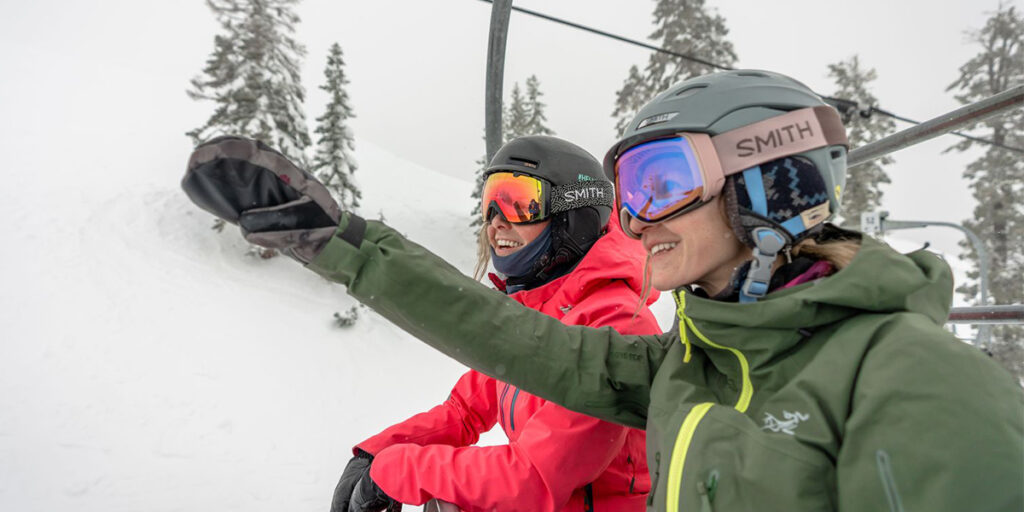 If you're celebrating on the weekend (since Valentine's Day is on a Tuesday), book a tubing session at Sugar Rush Tubing.  Now open Friday-Sunday, what could be better than enjoying a couple of hours of tubing together? It's fun for all ages, so whether you're spending the day with friends, family, or a loved one, it shouldn't be missed. Check out the website to book your session now.
Another move for the weekend celebrators, check out The Dining Room at the Village for an intimate dinner spot. Enjoy a bottle of wine and a multi-course meal with an evening view of Mt. Disney. Take the Gondola over for an evening date night or pop in after a day of skiing. To book a reservation follow the link to our website and make an easy online reservation.