The Hotel at Sugar Bowl Experience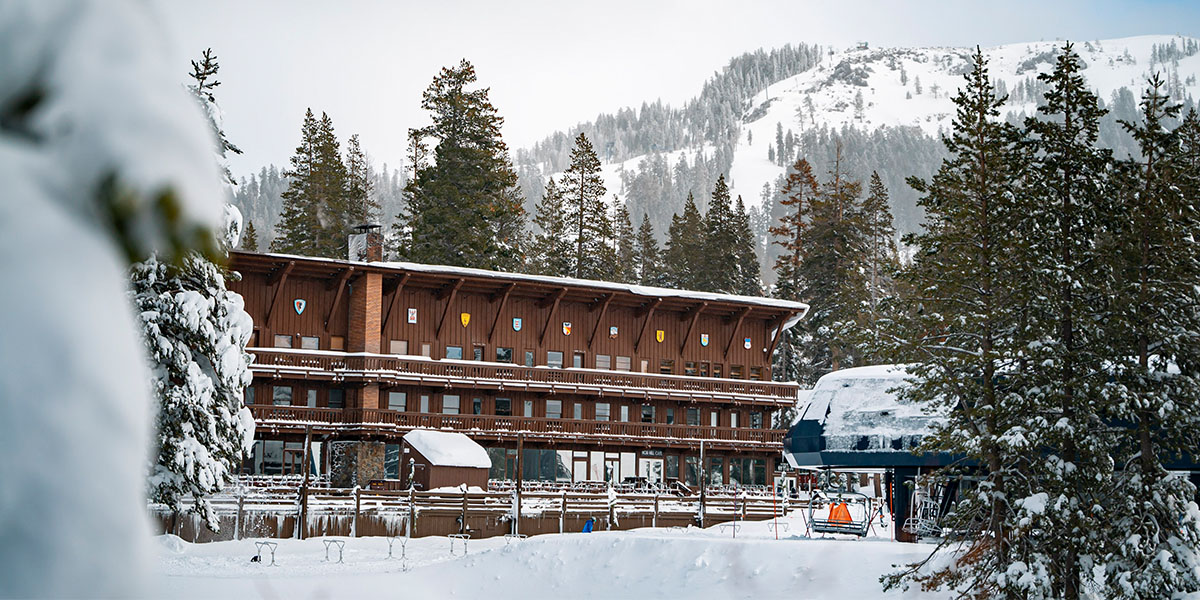 You traveled all this way to get here, so why not stay? Leave your stress, worries, and car behind. You'll be whisked away by a historic gondola ride and dropped into a ski weekend experience like no other.
Getting Here
Once you've traveled along i80 and hopped off at the Soda Springs exit, pull into our covered garage at the Village gondola. After our staff loads your gear into a gondola cabin, expect a 10-minute gondola ride across the Van Norden Meadow. You'll arrive at our snowbound village at the base of the mountain, the only one of its kind in America. Our insider tip is to arrive in the afternoon just before sunset, so you'll be gliding across the meadow at dusk while the setting sun glows behind the peaks in the distance.
The Lodge
The gondola will drop you at our historic Village Lodge, a Tyrolean-inspired building with a hint of Austrian flair. While there have been numerous updates through the years, The Hotel remains completely original, and has been operating since 1939. At check-in, you'll be directed to one of our comfortable slopeside rooms, which are only steps from the lifts. Opt for a mountain-view room for a stunning view of Mount Disney and Mount Lincoln.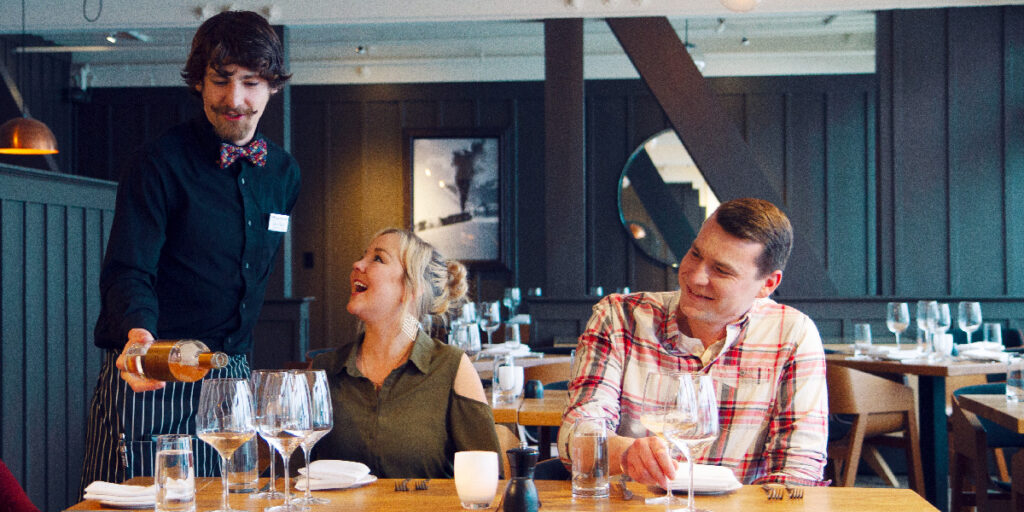 Comfortable Amenities Deep in the Mountains
Once you've settled in, you can spend your evening cozying up to the grand fireplace in the lounge or enjoying the spa and fitness center at the Sport Haus. When you've worked up an appetite, head over to the lively Belt Room for a bite or opt for an elegant dinner in The Hotel Dining Room, reopening this season on December 9.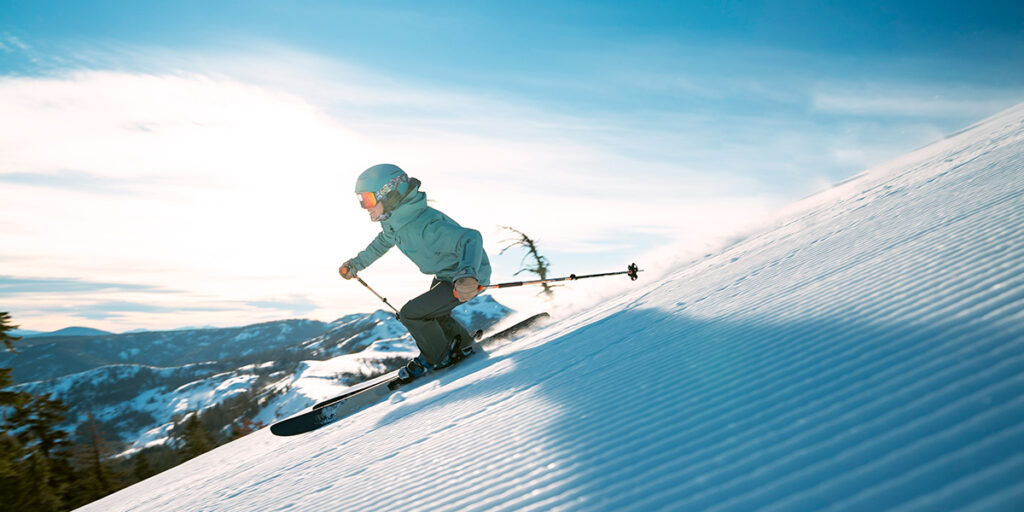 Winter Adventure Access
The following morning, when you're ready to get after your winter adventure of choice, you'll be steps away from the ski lifts, cross country trails, and snowshoeing that Sugar Bowl has to offer. The Hotel couldn't be closer to the Disney Express and Nob Hill chairlifts. You can easily access your room throughout your ski day, whether you need to quickly swap out a goggle lens or put the kids down for a nap. Ready to hit the cross-country & snowshoe trails? The trails of Royal Gorge wind right through the Village to the steps of The Hotel, offering you unrivaled access to the largest cross country resort in North America.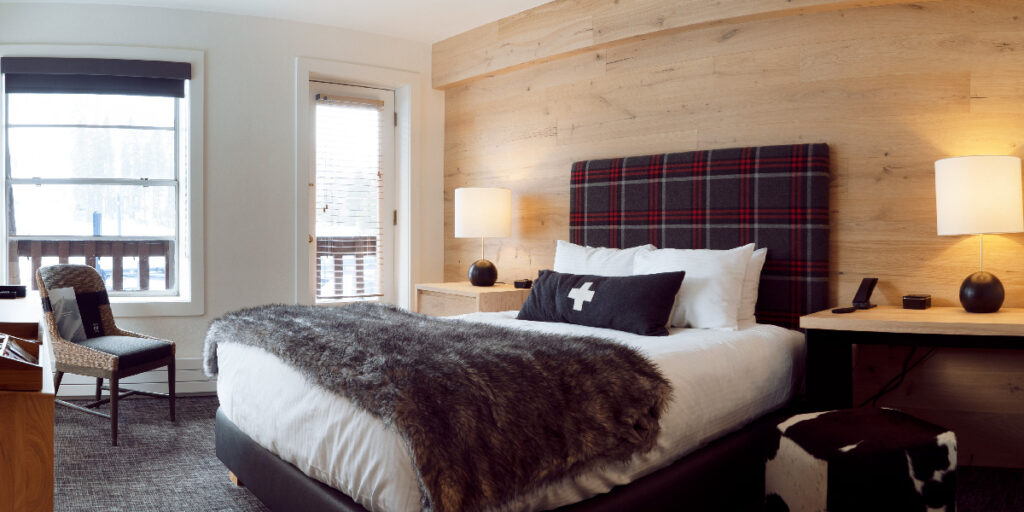 Reservations Now Open
If you're planning a mountain adventure this winter, opt for one that is far away from plowed roads and traffic. Tuck into a winter wonderland at The Hotel at Sugar Bowl and check your car at the gate. Spend a snowbound weekend with us, skiing and snowshoeing our renowned trails, for a winter experience like no other. We'll see ya on the summit!