First Day of Ski & Board Lessons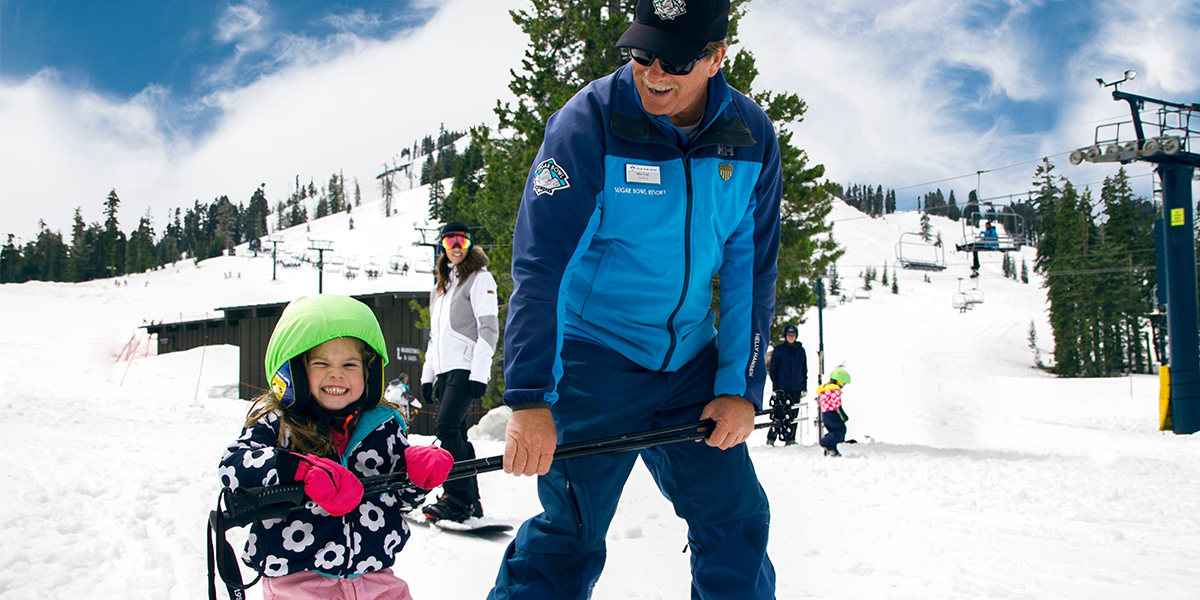 A Spoonful of Sugar
So you're coming to Sugar Bowl Resort and planning to take your first ski or snowboard lesson, how exciting! Taking a ski/snowboard class as a beginner is a great way to learn basic on-the-slope skills and give you more confidence with things like loading on and off the chairlift, how to put your skis or snowboard on, and more. Here are a few tips to prepare for your first day of dipping your toes into the world of skiing/snowboarding.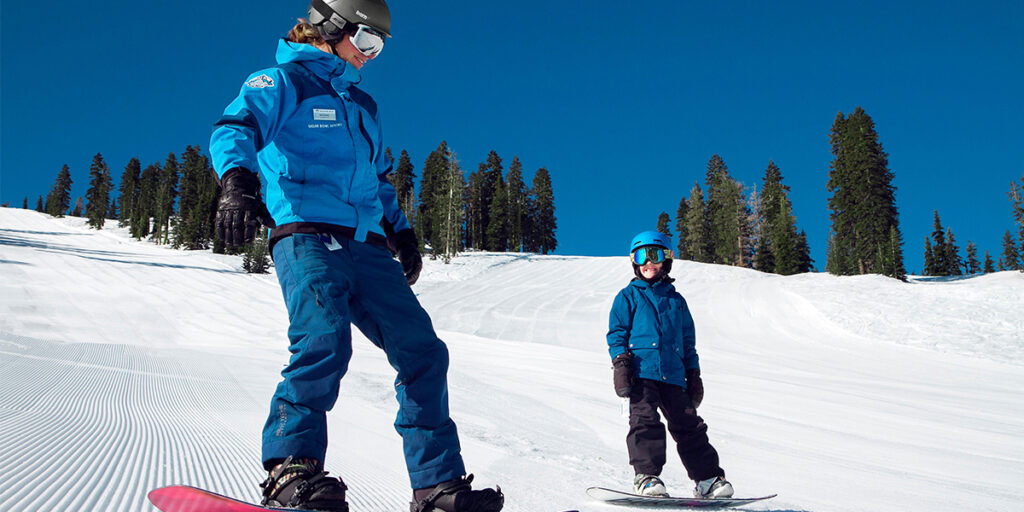 Before You Show Up
Make sure you show up ready to go! There are a few things you'll need to do to make sure you're all set up for your lesson.
1. Reserve your lesson at least 48 hours prior to arrival. All lessons can be booked online or you can also call us for availability at (530) 426-9000. Try to plan at least 2 weeks in advance for weekends, as our lessons do sell out.
2. Give yourself ample time to get your rental gear and get to your lesson meeting spot. Look for the big white tent near Judah Lodge, that is the Ski Board School Tent.
We recommend at least an hour and a half. Another gentle reminder that the rental shop on weekends is likely to be busy. Giving yourself plenty of time means you'll be able to show up to your lesson on time and ready to go.
3. Make sure you've got all the clothing you need. Sugar Bowl does not provide any of these with our lesson packages, so you'll want to pack accordingly.
Warm Jacket & Waterproof Pants
Waterproof Gloves
Sunglasses or Goggles
Warm Hat or Beanie
Good Socks (not cotton, wool is best)
Rentals are available for helmets. Dress in layers, as this helps, so you can add more layers for warmth or remove clothing if you are getting too warm. We also highly recommend wearing and packing some high SPF sunscreen.
4. Lunch and snacks! Especially if you're doing a full-day lesson, you'll want to make sure you have fuel to get you through. Decide ahead of time if you'll be eating in one of our establishments or if you'd like to pack your own lunch. Our cafes (Judah, Nob Hill and Mid Mountain) offer hearty meals or grab-and-go items that are quick and easy.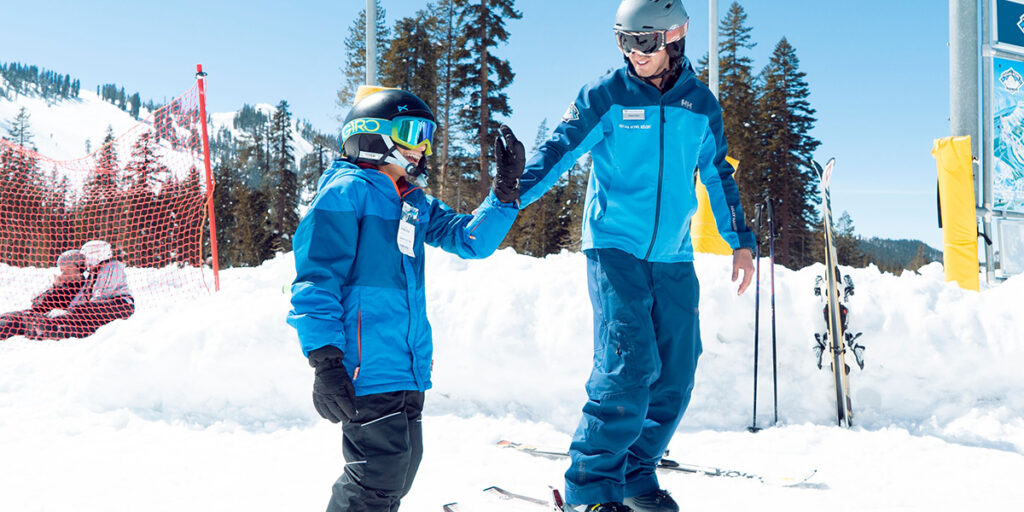 First Timer Package
Sign up for our First Timer package (age 13+). Starting at just $149 you can get a half day ski or snowboard lesson, full day lift ticket and all day equipment rental.
What Can You Expect To Learn
Sugar Bowl Resort's instructors are some of the best around. They are going to make sure that you learn the necessary basic skills to get going on the slopes with a smile on your face. Some of the things you'll learn:
Loading onto and off the chairlift safely.

Instructors will give demonstrations and have the chairlift slowed down for you.

How to make turns. What way to point your body, best tactics for staying on your feet and going the speed you're comfortable with.
How to stop, which may be the most essential skill!
A lesson is a perfect way to ease into the big world of skiing or snowboarding! Don't forget to take a few moments during your day to soak in the spectacular view at Sugar Bowl Resort and enjoy your surroundings. It's not every day you get to frolic on the slopes. We look forward to hosting you and your loved ones during your trip to Tahoe.