Sugar Bowl's Wildfire Prevention Efforts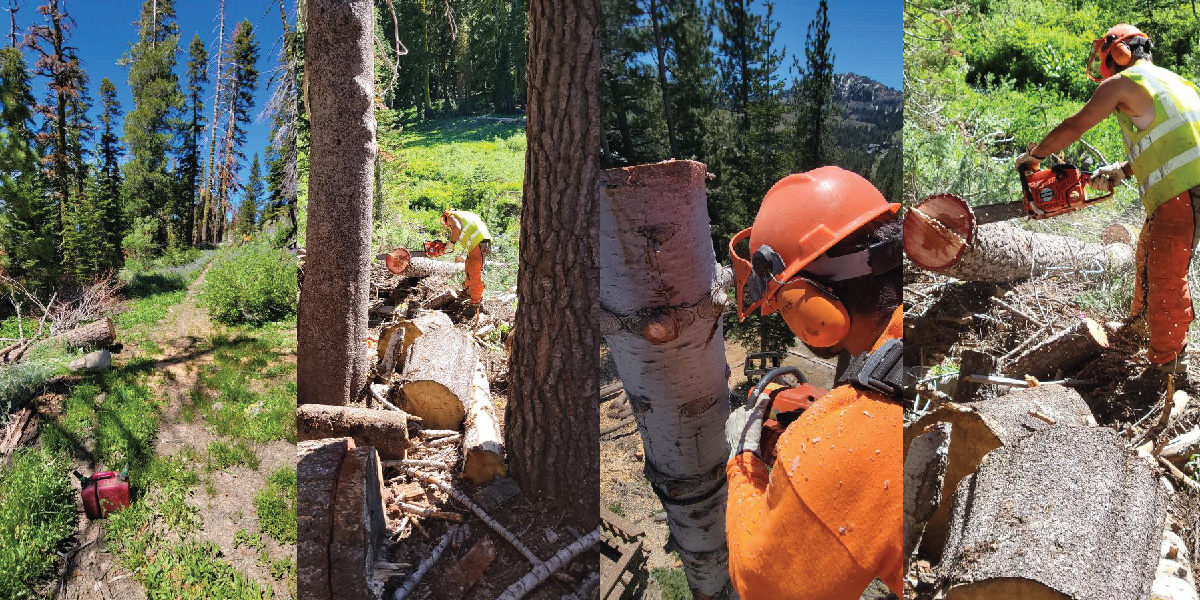 The mighty forests stretching across the Sierra Nevada shape Sugar Bowl's iconic landscape, but amidst the grandeur, wildfire danger looms.
The risk is evidenced by last summer's Caldor Fire which tore through Sierra at Tahoe and threatened the town of South Lake Tahoe. Even more recently, a 12-acre fire ignited within the city limits of the Town of Truckee, bringing the threat very close to home. As members of this community, we are all responsible for mitigating the risk of wildfire.
To mitigate the risk of wildfire at Sugar Bowl, our team has been taking three steps over the past few years.
The first has been to reduce low limbs, shrubbery, and other ladder fuels, which could allow an on-site fire to climb from the forest floor to the canopy developing into a crown fire.
Next is reducing fuels in wooded terrain around the resort, so if a fire does occur in a neighboring forest, we are as prepared as possible to stop the fire from advancing.
Finally, improving defensible space is necessary as a final line of defense around all homes and buildings in our base area.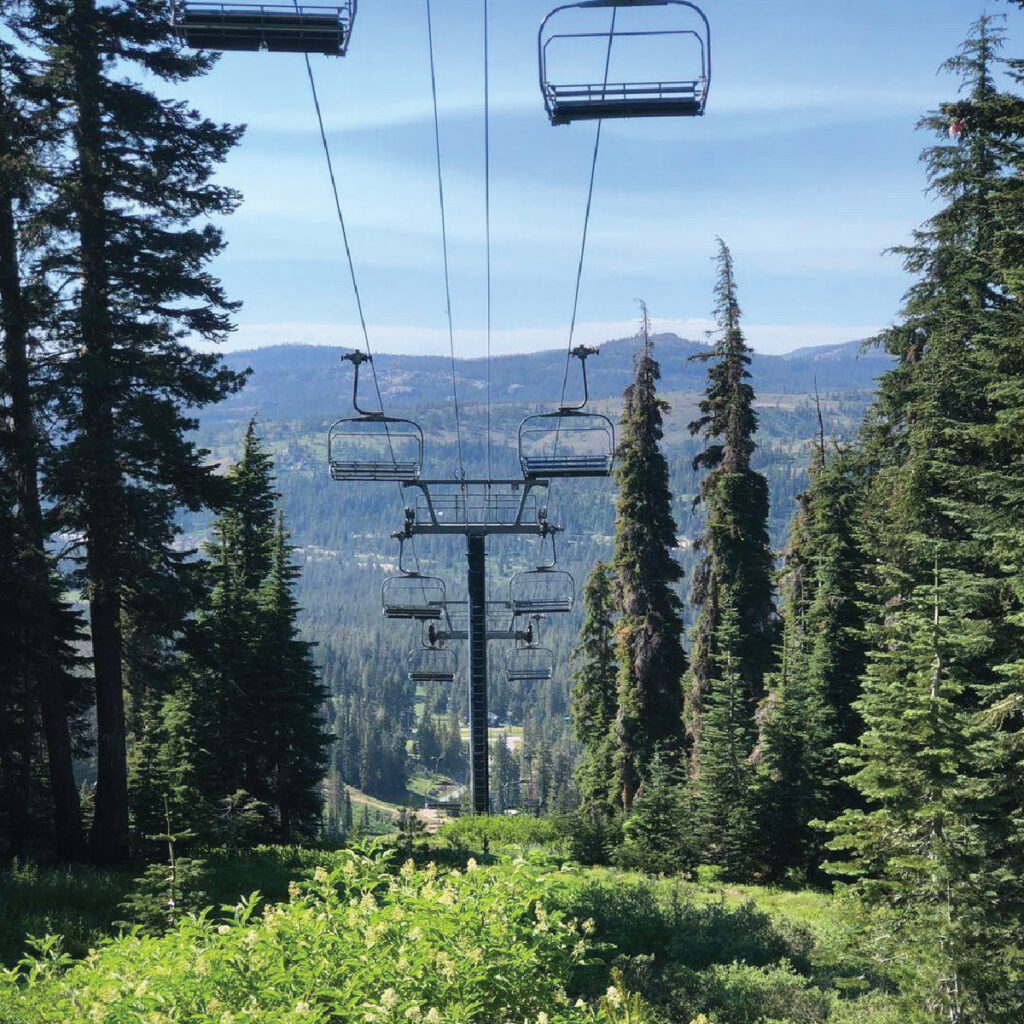 What's Happening Around the Mountain?
Currently, Sugar Bowl is running a team of nine Trail Crew Sawyers focused on removing fuels around buildings and lifts, creating the necessary defensible space required as a last line of defense. A noticeable impact from their efforts can already be seen throughout the resort, where many trees and heavy vegetation have been removed.
This summer, we have begun thinning, laddering, and removing ground fuels in 96 acres west of the resort on our private property boarding the PG&E fire break to our west. 
What's Next?
In 2023, we will thin out an additional 40 acres of forest west of the resort. We also plan to begin developing a "Shaded Fuel Break" towards Crow's Peak. A Shaded Fuel Break is a defensible space where fuels are significantly reduced to avoid a canopy fire, but not a clear-cut of all vegetation and trees. Fire suppression resources can utilize this location to suppress wildland fires due to the modification of fuels which may increase the probability of success during fire suppression activities.
The Challenge Ahead
As you can tell, we have significant work ahead of us, but the team is up to the challenge. We're proud of what our team has already accomplished and we're looking forward to working as a community to continue to build on our efforts.
Tips for Improving Your Defensible Space
Are you feeling motivated to improve the defensible space around your home? Check out this handy guide for the best practices to follow for protecting your home and our community.