Operational Changes for This Season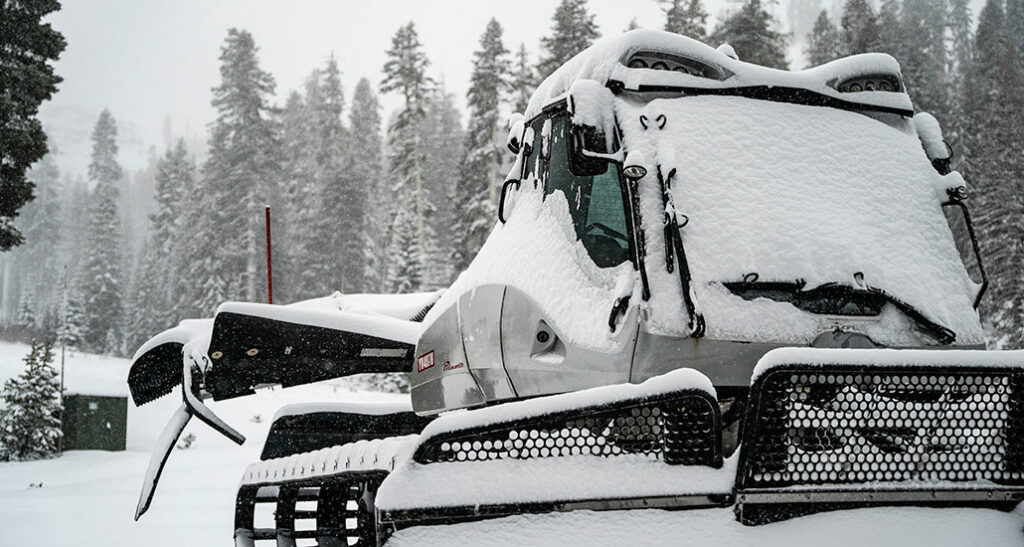 Our focus is offering a seven-day/week lift service, maximizing open terrain, and providing a memorable experience. By reducing the footprint of our operation, we can provide the same level of service you have come to expect in the venues that remain open. Below is a list of operational changes that could potentially impact your experience during the upcoming holiday period.
What you will experience this winter:
Subject to change based on staffing and business levels
Lift Ticket Windows
Minimum one-day advance purchase for all lift tickets.
Open Daily: Village Tickets: 8:00am – 5:00pm, Highway: 8:00am – 1:00pm, Judah Tickets: 8:00am – 5:00pm
Judah Special Tickets will not be open.
Rentals
Judah & Village Rentals will be closed for the season. Sugar Bowl will not offer equipment rentals and encourage you to rent at a shop in your local community.

Lesson participants and parents can get rentals at Judah Kids with advanced booking of their lesson programs.

The Finishline Tuning & Repair is closed for the season.
Ski & Board School
Advance sales only. Minimum two-day advance booking required for all lesson programs.
Guests should check-in at Judah Kids, open 8:00am – 5:00pm.
Village Kids will be closed for the season.
Retail
Village Ski & Sports will be open daily from 8:00am – 5:oopm
Judad Ski & Sports is closed at this time.
Food & Beverage
The Dining Room will be closed for the season.
The Belt Room Bar will be open with various operating hours:

Thursday: Food 11am to 5pm. Bar closes at 5pm.
Friday and Saturday: Food 11am to 8pm. Bar closes at 9pm.
Sunday and Monday: Food 11am to 5pm. Bar closes at 5pm.
Tuesday and Wednesday: Bar service only 10am to 5pm.
Judah Café breakfast will only offer cold grab 'n go. Nob Hill Café will provide hot breakfast on Saturdays and Sundays, plus Monday 1/17 of MLK weekend. Nob Hill Café will offer cold grab 'n go Monday-Friday. Both locations will offer hot food and grab 'n go for lunch.

Breakfast daily, 7:30am – 10:30am.
Lunch daily, Hot Food – 11am – 2pm, Cold Grab 'N Go – 2pm -3pm.

Sierra Vista Bar, daily 10am – 4:30pm.
Mid Mountain Café, Open Friday- Sunday & Holidays, 10am – 3pm.
Village Espresso will be closed for the season.
Hotel
After January 3rd, the hotel will only be open for Friday & Saturday night bookings plus the MLK holiday and Ski/Skate Week. We are now accepting reservations at sugarbowl.com/hotel.
Lift Operations
The Gondola will be open daily with flucating hours.

Monday – Thursday: 7am – 7pm
Friday & Saturday: 7am – midnight

Summit Chair is closed for the season.
Crow's Peak Lift will be open Weekends and Holiday when staffing levels allow.
Other lifts will operate on their traditional schedule.
Royal Gorge
Summit Station & Café, Open daily 8am – 5pm.
Trail passes purchased online; 1-day advance purchase required.
Rentals and Lessons, 2-day advance purchase required, Open daily 8am – 5pm
XC Access from Village.

Rentals and Private Lessons available for Villagers or Hotel guests.

Mon – Friday: by appointment only from Village Kids.

Sat – Sun & Hol: 8am – 5pm.
As you can tell, we had to make some very difficult choices, and none were taken lightly. We chose to sacrifice areas, such as Rentals, that would allow us to redeploy team members to essential operations. If staffing levels improve, we hope to add operations back, adjust hours and get back to normal.