Director of Mountain Operations: Greg Bretz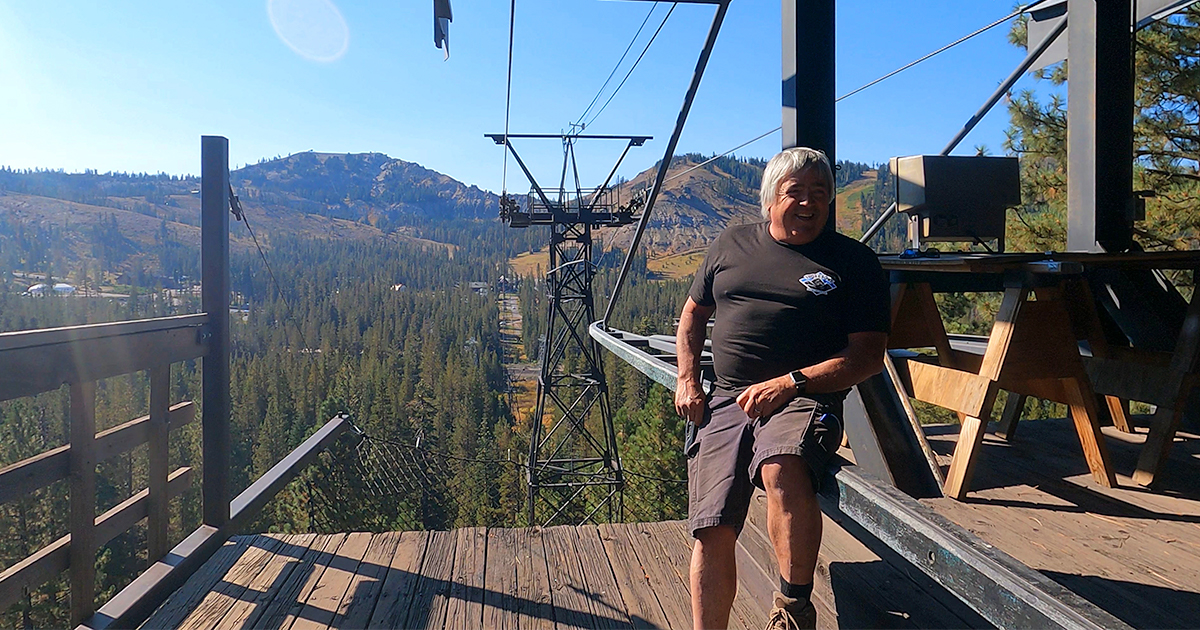 Join us in welcoming our new Director of Mountain Operations Greg Bretz. Greg just started at Sugar Bowl this summer but his ski industry experience already spans more than 25 years between stints at Mammoth and Doppelmayr.
Greg's illustrious career in the ski industry began by chance in 1996, while he was backpacking through the southern Sierra with his young son. While passing through Mammoth, a friend mentioned that there was a job opening for a welder at the mountain. Greg applied and the detour became permanent. He raised his son quite literally on the mountain, who would grow up to become an Olympic halfpipe rider in the 2014 games in Sochi.
From the moment he stepped into his first ski area job, Greg dedicated himself to mastering just about every behind-the-scenes skill that makes any mountain run. We are so excited to add Greg's expertise and passion to our team. If you're keen to get to know Greg a little better, check out the interview below: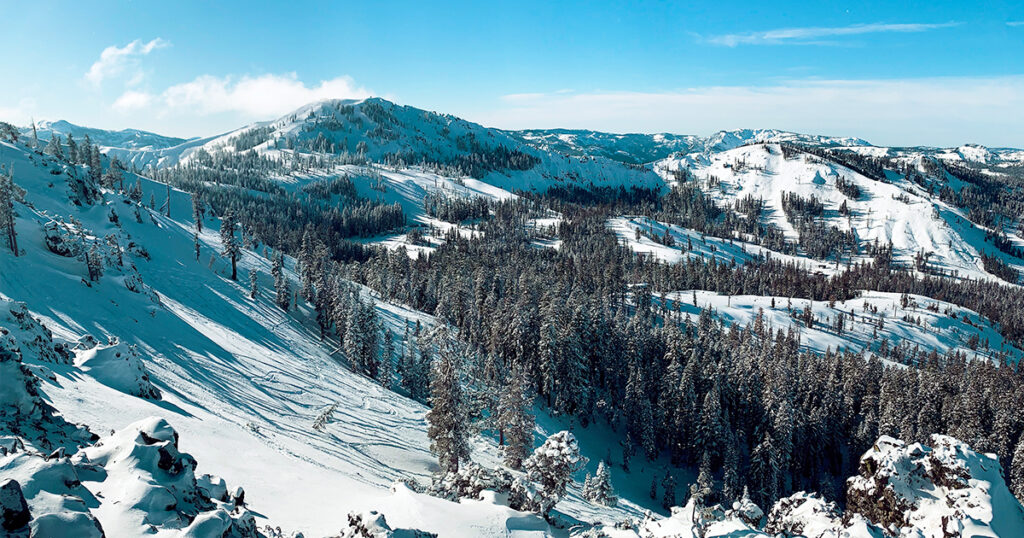 Q: Can you start by introducing yourself?
"Hi I'm Greg Bret, I'm the Director of Mountain Operations at Sugar Bowl. I've been in the ski business since '96. I've worked at Mammoth and Doppelmeyer and I've ended up here at Sugar Bowl this summer."
Q: What's your approach to managing a mountain?
"I'm kind of a hands-on manager. I love to get out there and work. I'd never ask anybody to do something I wouldn't do myself."
Q: What work needs to get done this summer before the snow flies?
"Each lift has state requirements that we have to meet– so there's line work, motor room work, grip work. Each lift takes about 2,000 man hours of lift maintenance and we try to get it done by November 1. Currently, we're about to start a big job on the Judah lift and we're also in the middle of servicing the drive motor on Lincoln.
Q: Can you give us a play-by-play of your current project on Lincoln?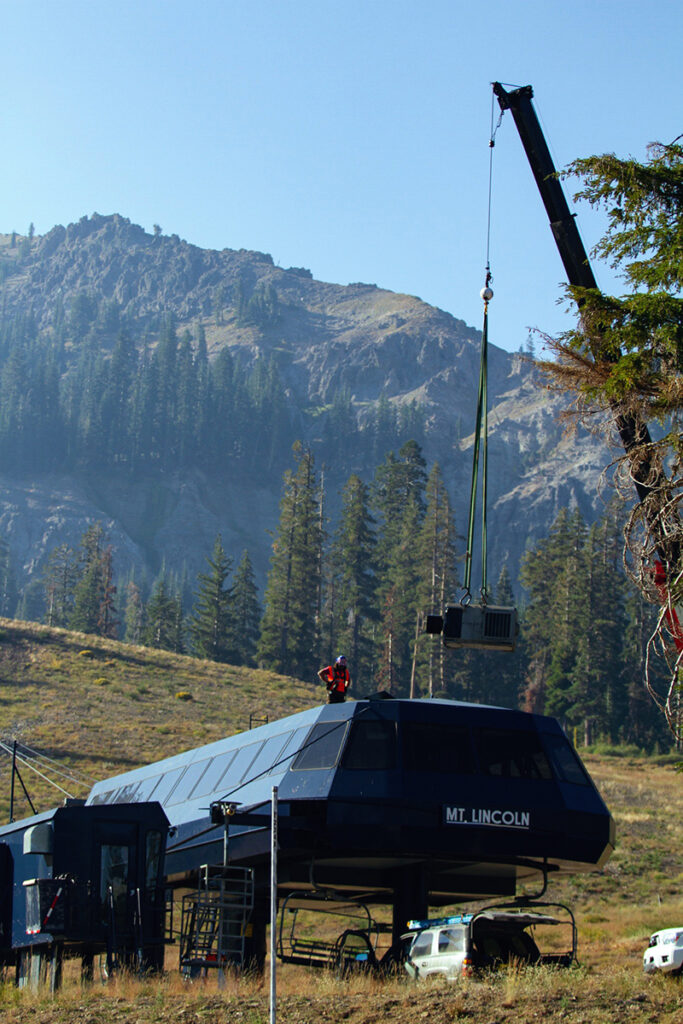 Each year we plan specific maintenance on different drive motors that are on our lifts. This year we did the drive motor on Lincoln. We brought in a crane to remove the motor then we sent it down to a rebuilder in Modesto. When we get it back we'll put it back in with a crane and load test the lift to make sure everything is working properly and safely.

We're doing this in the off-season because it would get a little tougher, to say the least, if something were to go wrong in the middle of the ski season. It can take about 3 weeks to rebuild, so we do this planned maintenance to make sure the motor doesn't fail in the middle of the season."
Q: What's the hardest part of your job?
"I'm in charge of planning the day's events for everybody. I work across a lot of departments– vehicle maintenance, snowmaking, trail crew, lift maintenance, and patrol. During the summer months there are several projects around the mountain that need to be completed, like the weather station at the top of Lincoln and RFID gates over at Royal Gorge. It's a challenge to plan a schedule that keeps everyone busy and makes sure that our projects get done. The hardest part of the job is tying it all together."
Q: What's the most rewarding part of your job?
"I'm new to the mountain manger world, mostly I've been the Director of Lift Operations and I started as a technician, so I think this year is all about getting everything together. Between plowing the snow, clearing the parking lots, grooming, opening the lifts, and avalanche control, it takes a lot to get the mountain open. I'm excited to get that all rolling and see how well we can do. When everything comes together and the product is perfect for the guest, that's the most rewarding part of the job."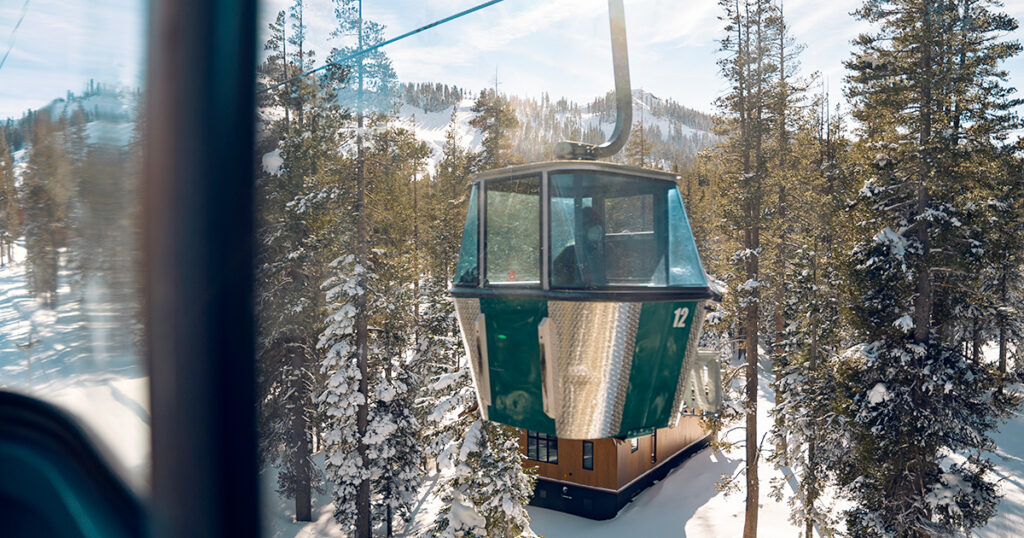 Q: What do you love about working in the ski & ride industry?
"Well, the nice thing is, in the positions I've had, you pretty much get to ski every day. The opportunity for my son to grow up snowboarding was huge. We had a great time when he was a little kid and he went on to a career in competitive snowboarding, eventually competing in the 2014 Sochi Olympics. If I wasn't in the ski industry, and mountain wasn't his babysitter, that would have never happened."
Q: What's special about working at Sugar Bowl?
"Being with Dopplemeyer, I've done a lot of work at Sugar Bowl over the years and gotten to know the people and the terrain. It's an incredible mountain with a great atmosphere. Compared to a lot of other resorts in the area, it has a more laid back vibe and doesn't feel so crowded. I love being a part of the management team and trying to make the experience better for our guests every day."